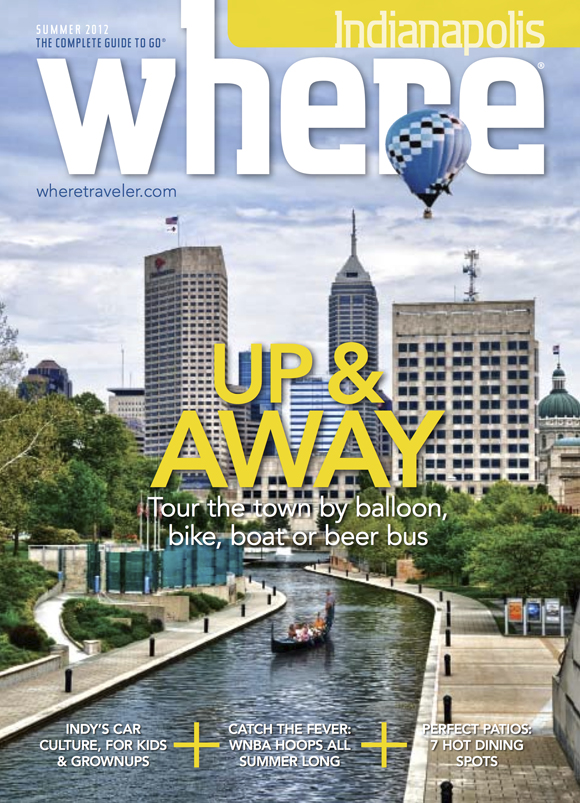 Behold the cover of the Summer issue of Where magazine! I am super stoked that it's MY photograph of the Indianapolis Canal Walk located downtown. The Canal Walk is one of my favorite spots in the city, so when Amanda, the editor of Where, asked if  would take a shot of it, I was thrilled. I had no idea at the time it would become the cover. I waited around for 30 minutes for the sky to become at least partially clear, then I shot a series of 9 photographs that I then merged into this awesome HDR image. However, I do have to give props to the team at Where that photoshopped in the gondola.
If you live in Indianapolis, it shouldn't be too hard to find a copy. They're at all the hotels and also at lots of local businesses and restaurants. I recommend you pick one up, because not only did I shoot the cover, I also have 22 other pictures in the magazine AND I designed 3 of the ads! Woo!
If you see it, blogstalkers, pick one up.
-Adam