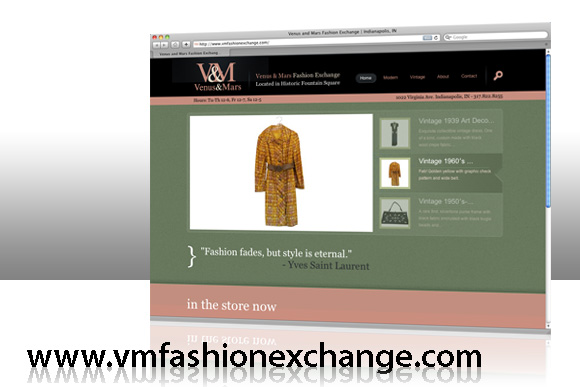 Venus and Mars Fashion Exchange is a new vintage consignment shop located in the up and coming historic Fountain Square district in Indianapolis, IN. I had a lot of fun working on this website. I designed the colors based off the signage outside the store, and I built the logo to match as well. This is a WordPress website, which was a unique challenge because I was working with PHP as well as HTML and CSS. I built the site to feature the business and the latest vintage and modern clothing the store has to offer. If you ever have a chance, you should drop by. They've got some great deals!
Thanks for blogstalking, all!
-Adam
***UPDATE*** Sadly, Venus and Mars Fashion Exchange went out of business. Their website is no longer live.