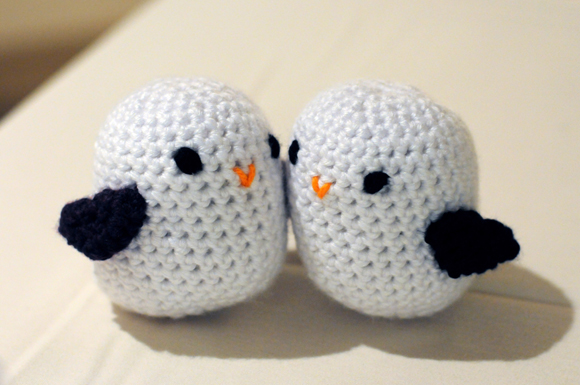 This weekend my friend Rorye got married to her best friend Dan, and guess who they chose to do their wedding photography?  ME!  Woo!  I had a BLAST shooting Rorye and Dan's wedding.  It took place in the town I grew up in, Greenfield, IN, which of course makes sense since I went to high school with Rorye.  The best part is, I got to test out my brand new NIKON D300S!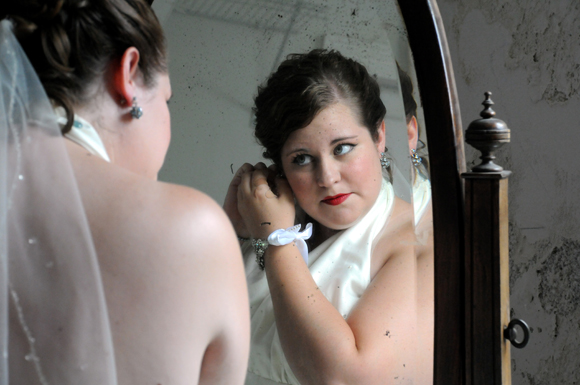 There she is getting ready.  The church was set up perfectly for photography with tons of natural lighting, which was great for all those close-up "getting ready" shots.  Here's a smattering of some of my favorites…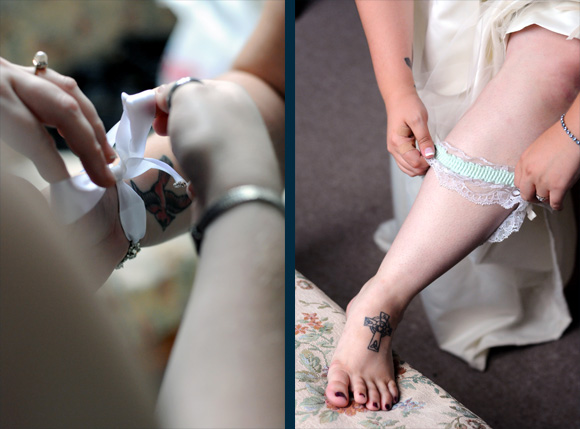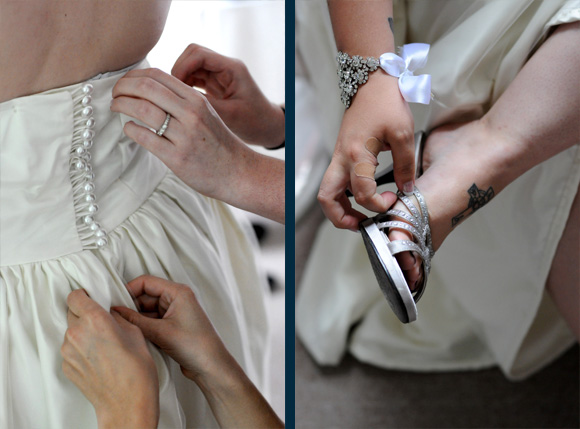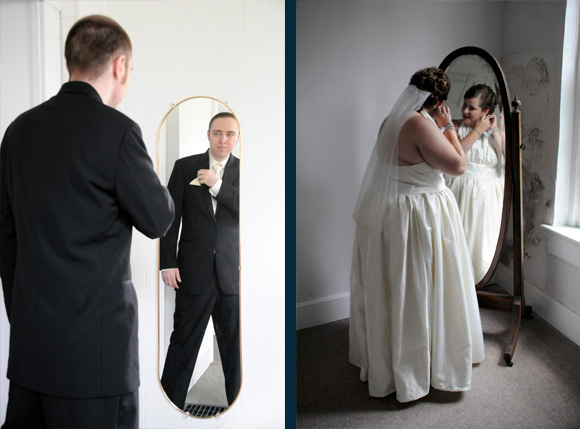 While Rorye was upstairs getting ready, her husband-to-be Dan was getting ready downstairs.  I love these shots of them both getting ready, reflected in their respective mirrors.  Why do women always get the better deal?  Rorye's mirror is WAY better!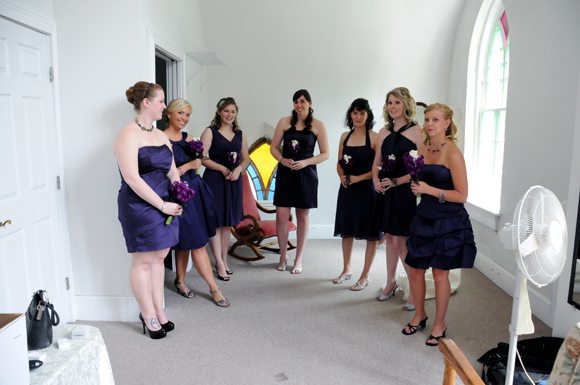 Rorye got ready in record time thanks to her seven bridesmaids.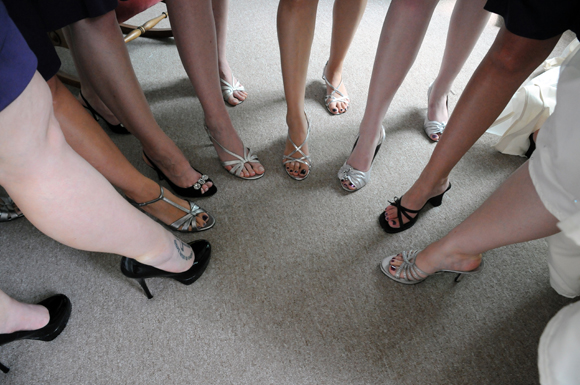 Even in their seven pairs of high heels.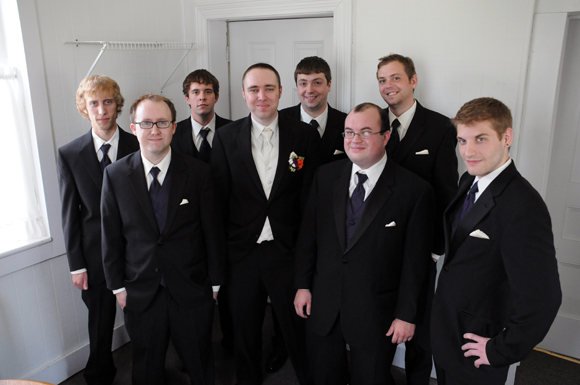 The guys didn't look too shabby, either.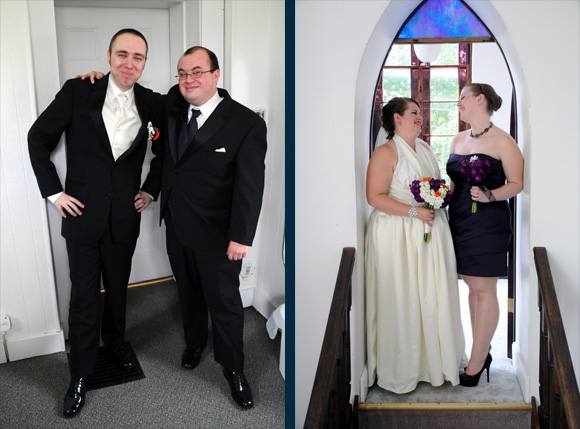 To the left, Dan with his best man.  To the right, Rorye with her maid of honor (who also happens to be one of my very good friends from high school, Katie Colip).  Love the side-by-side comparison!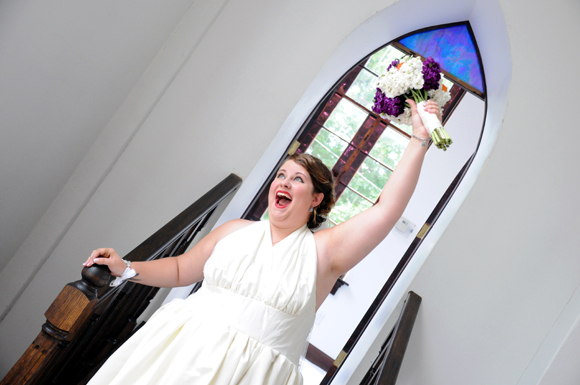 With all the preparations complete, the wedding was ready.  I call this shot "Here Comes the Bride!"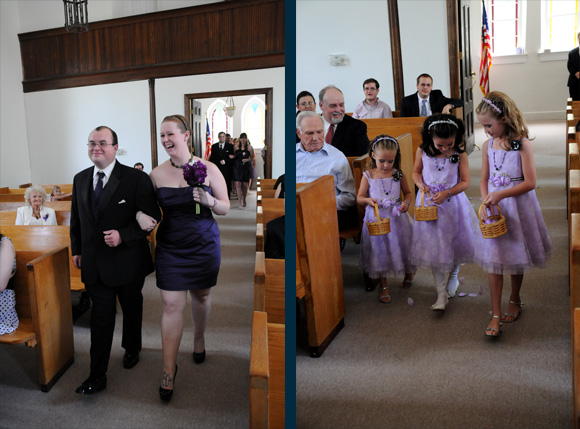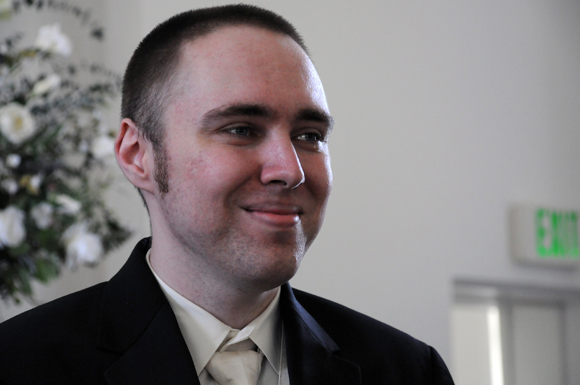 Dan's first look as Rorye walked down the aisle.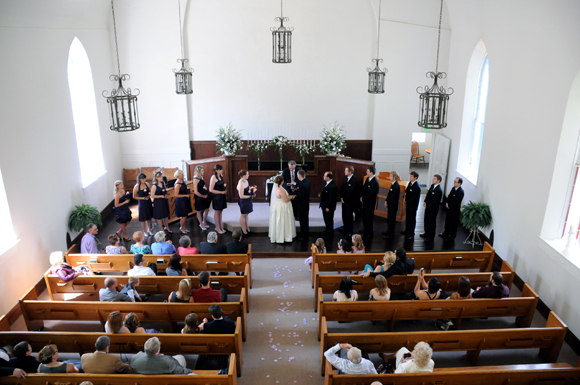 What a beautiful church.  I highly recommend it.  It's called the Garden Chapel and it's located right in the middle of downtown Greenfield.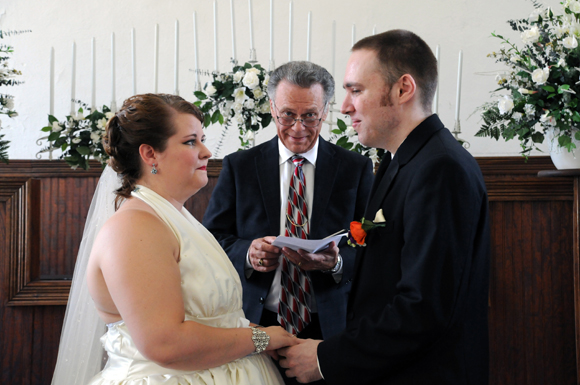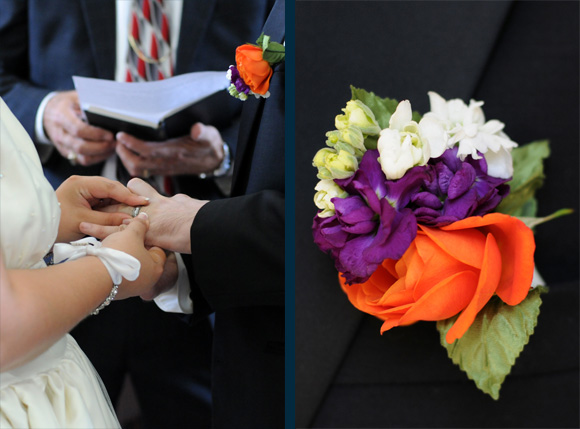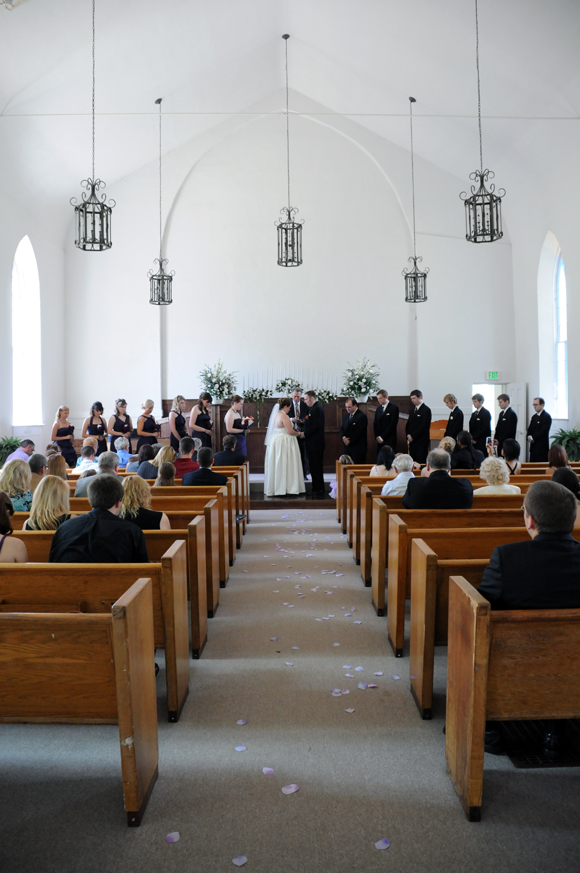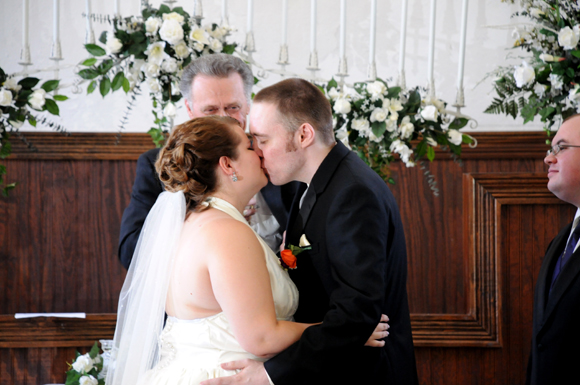 It was a beautiful ceremony, filled with love and laughter.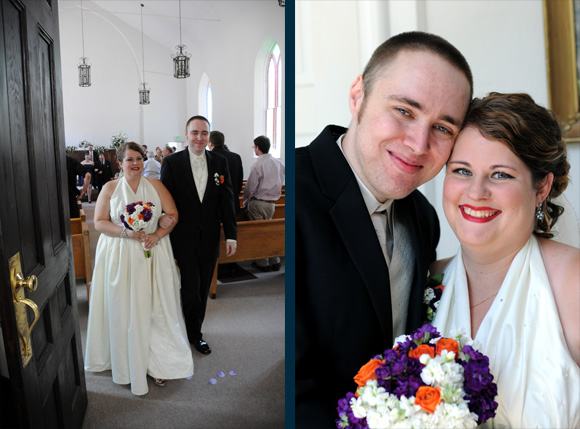 Congratulations, Rorye and Dan!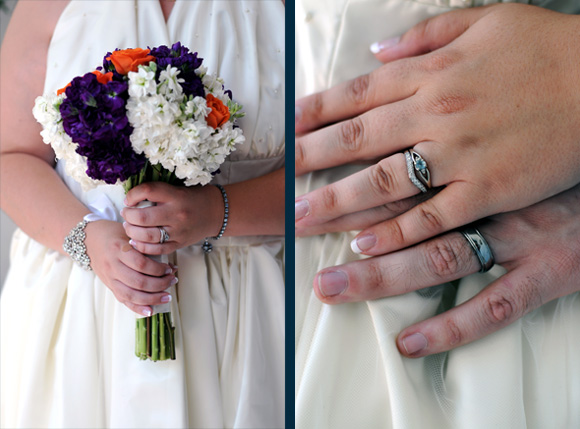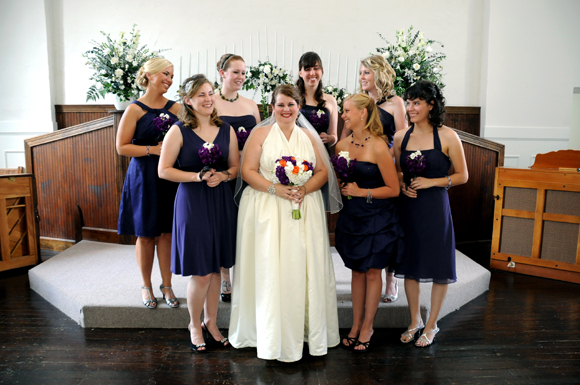 After the ceremony, it was back inside for some traditional wedding party pictures.  Love the one above and below of the girls and guys.
Yes, I made them jump.  Always wanted to do that!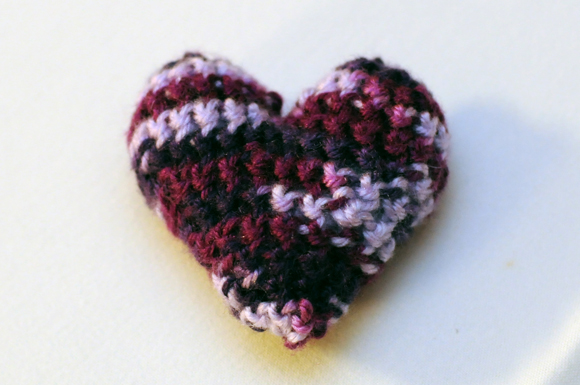 After the traditional pictures, we all headed over to the American Legion building for the reception.  Rorye crocheted hearts as favors for all the attendees.  I have no idea how long it took her, but they were a huge success.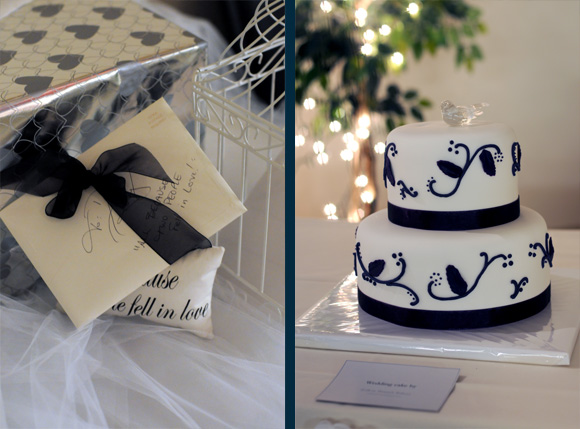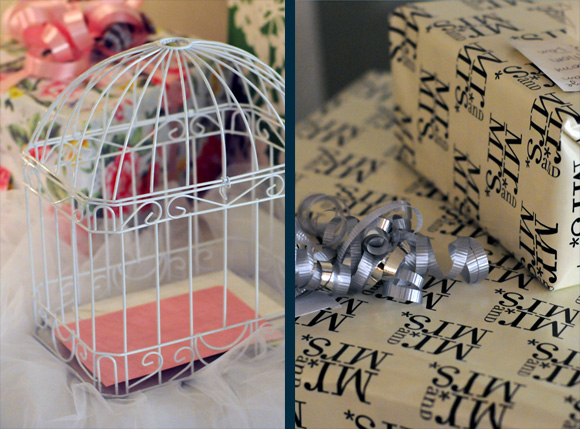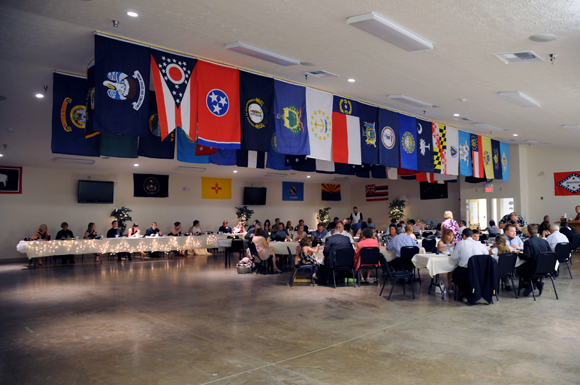 The space was actually really great.  I love all the flags!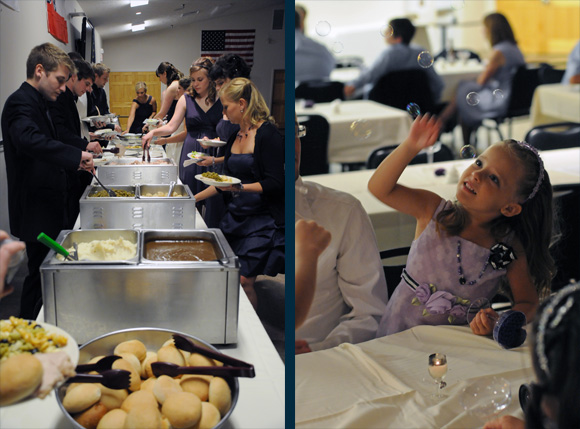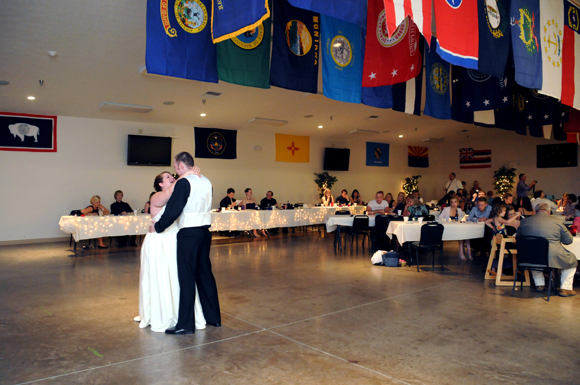 After dinner, it was time for some dancing, starting off with the traditional first dance of the newlyweds.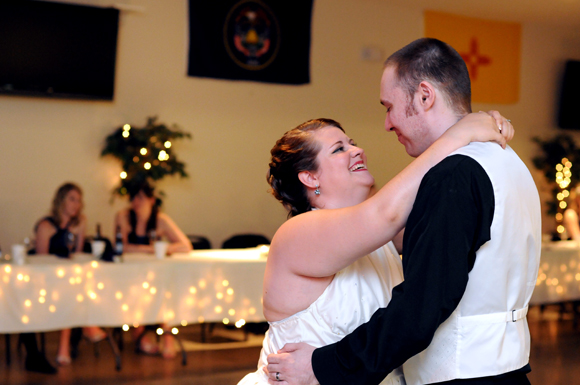 Awww…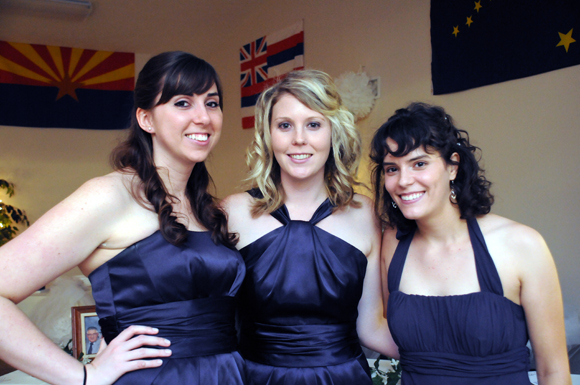 The next few hours were filled with merriment by all, including myself!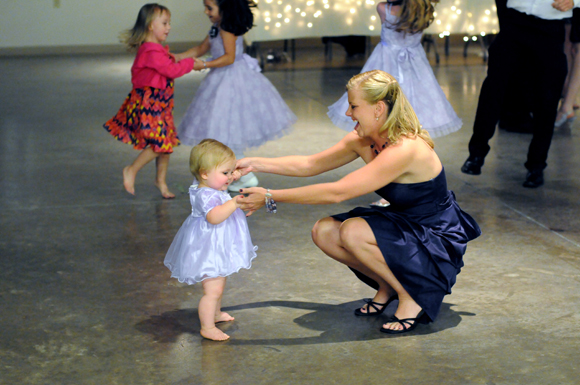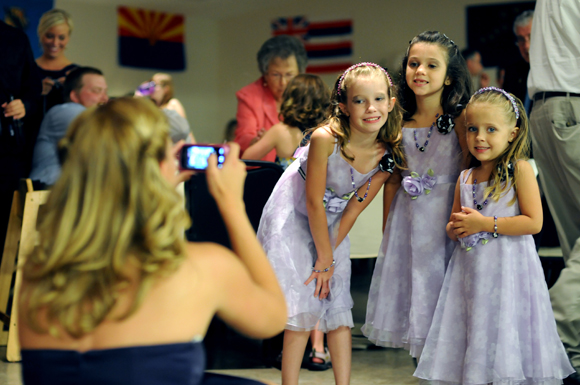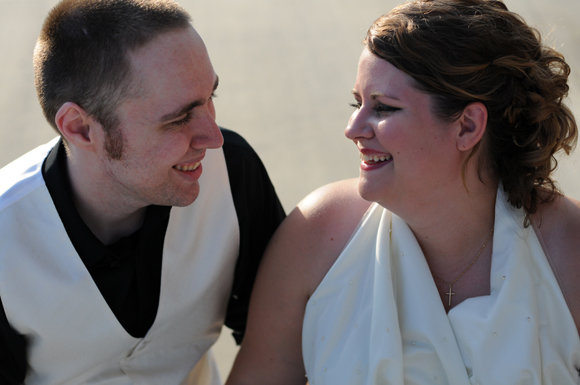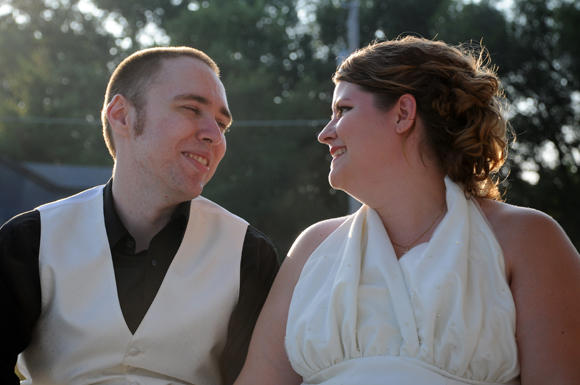 A big thanks to Rorye and Dan for letting me photograph their wedding.  I had a lot of fun and captured a TON of pictures, only some of which are shown here.  I love how everything turned out, and I especially love my awesome new camera!  If any of you blogstalkers out there have a wedding coming up, better book me now, because my camera is ready and waiting!
-Adam