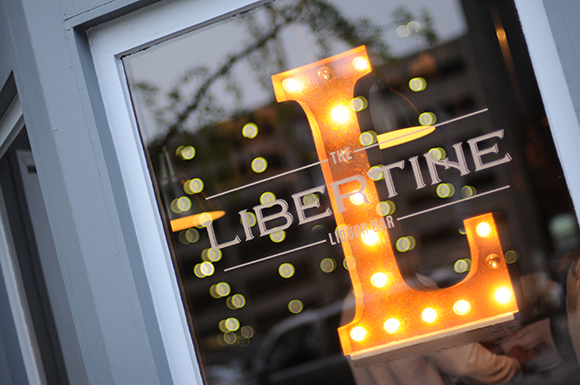 I had heard many great things about The Libertine Liquor Bar before Jenni and I had a chance to go. Well, we finally went, and all the things we heard were absolutely true! The drinks were incredible. The food was amazing. The hipster atmosphere was fantastic.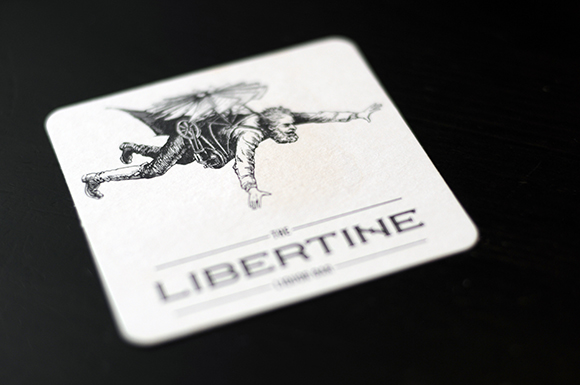 Located downtown Indianapolis, you might not notice the Libertine if you're not looking for it. What lies inside the quaint exterior is a wondrous atmosphere that is reminiscent of 1940's New York.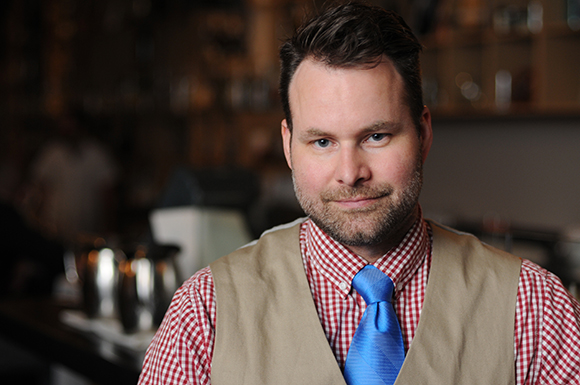 Meet the owner, Neal Brown. Neal also owns Pizzology Pizzeria and Pub, if you remember the previous post! I love seeing how passionate Neal is, mixing cocktails and working hard right alongside his other employees.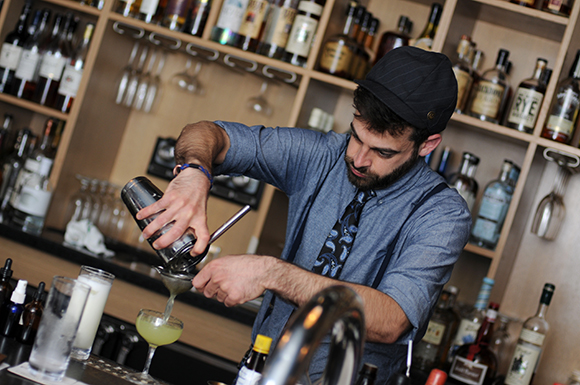 Another awesome surprise is that one of Jenni's and my good friends, Adam, also works at The Libertine!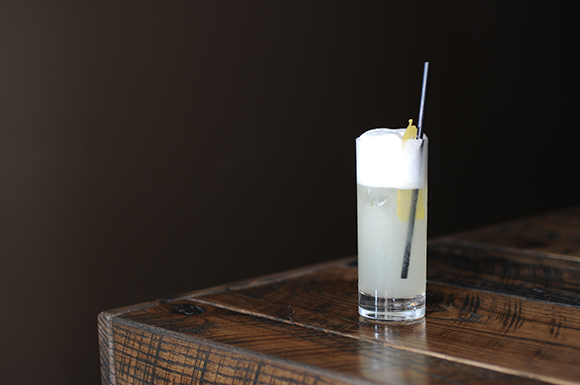 Adam made this drink for me. MMM!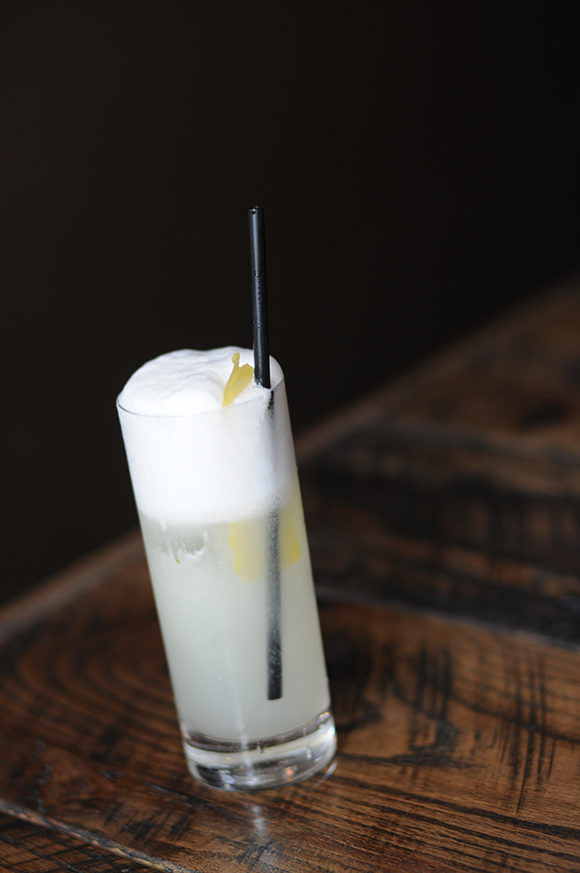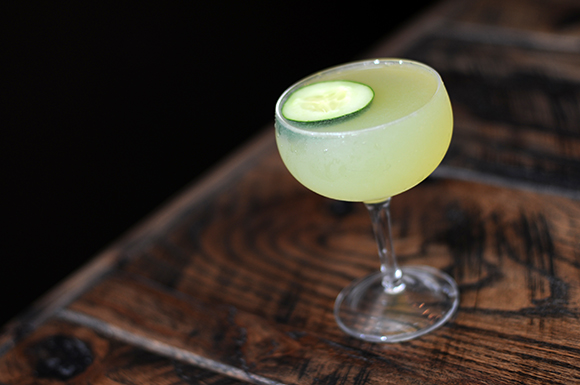 Adam made this drink for Jenni. DOUBLE MMM!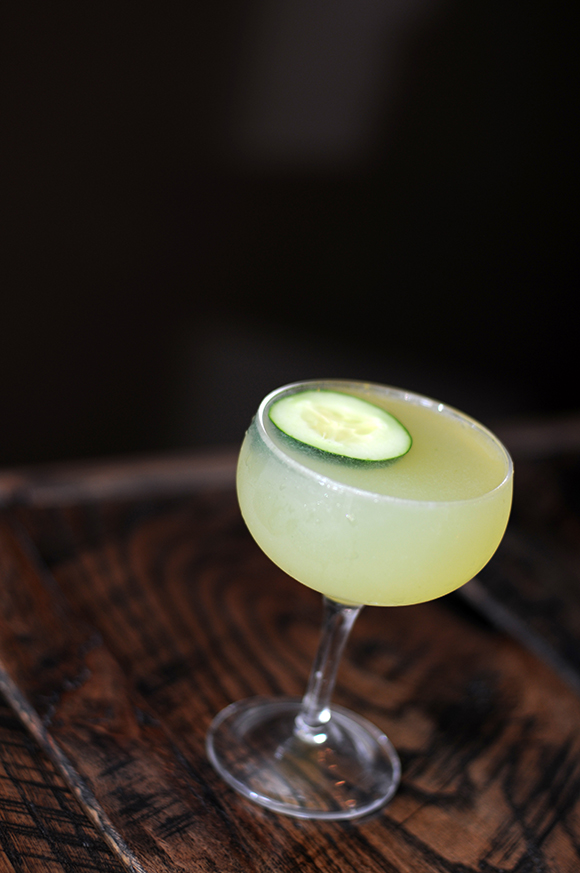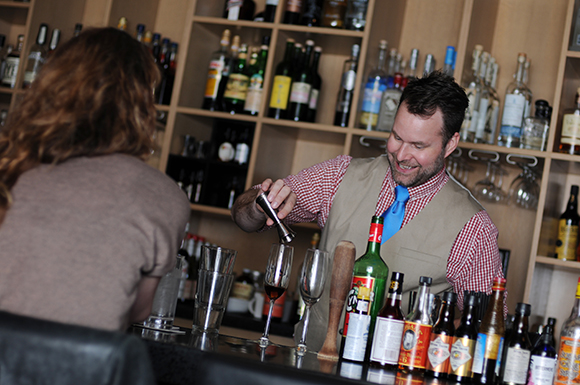 It's extremely impressive watching how much care and attention goes into the making of each and every drink. Neal, Adam and the rest of the staff really put on a show while you're dining there. They ask you what kind of liquor you like and can make a drink that fits you perfectly. The extra care put into each drink really makes a difference.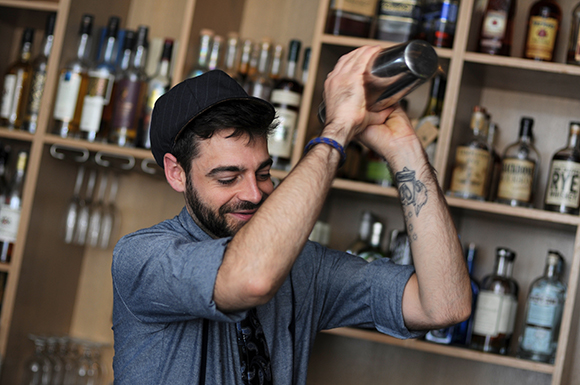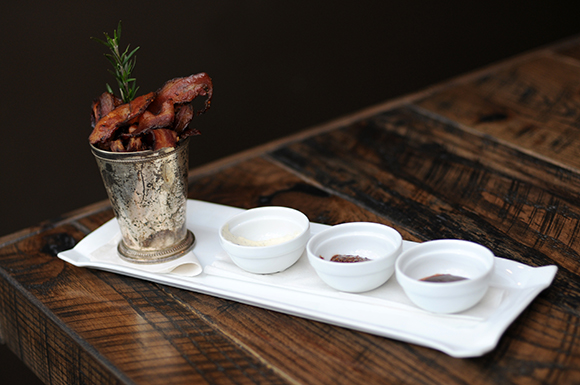 For an appetizer, Jenni and I had the Bacon Flight. That's right… BACON FLIGHT! Lamb bacon, jowl bacon and Smoking Goose house bacon are featured with three different dipping sauces. The chocolate sauce is my personal favorite.
Just look at that glorious bacon.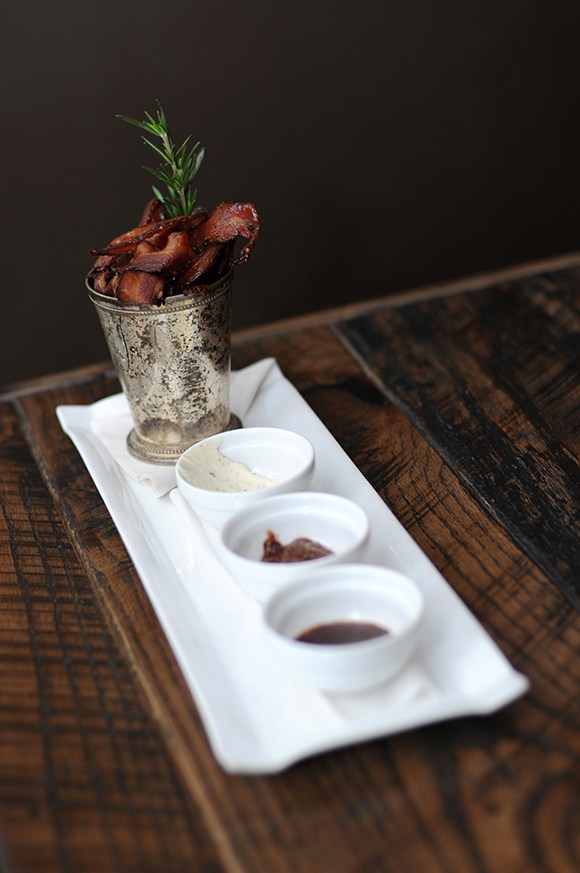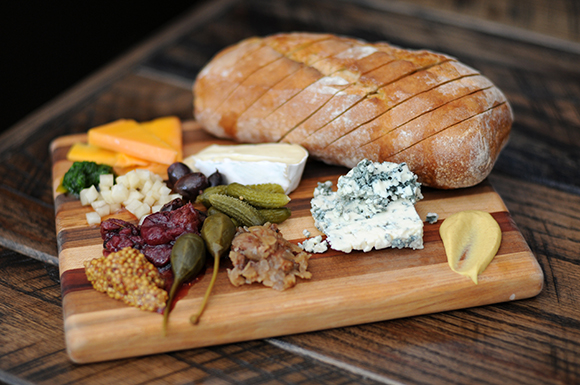 Jenni and I also shared the House Pate Board, featuring an ever evolving selection of classic and neo-classic preparations with various pickled bits.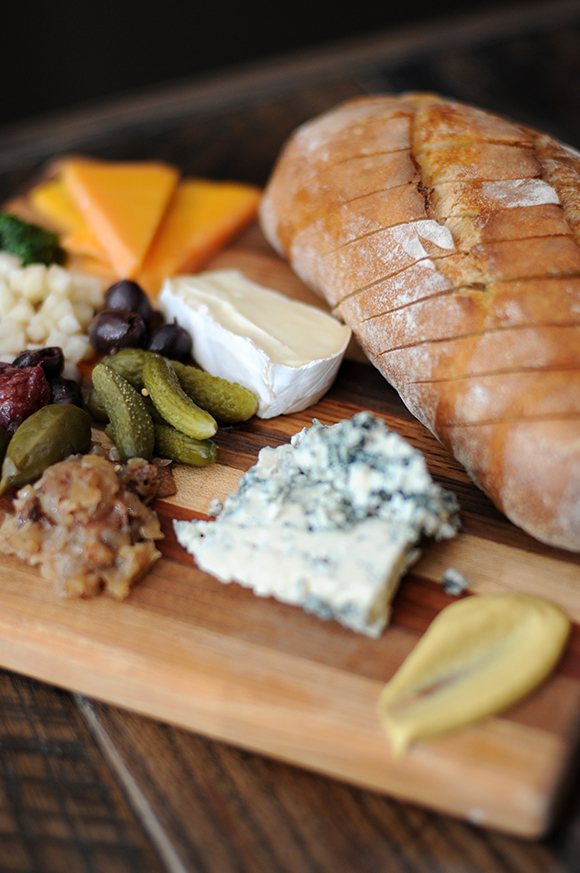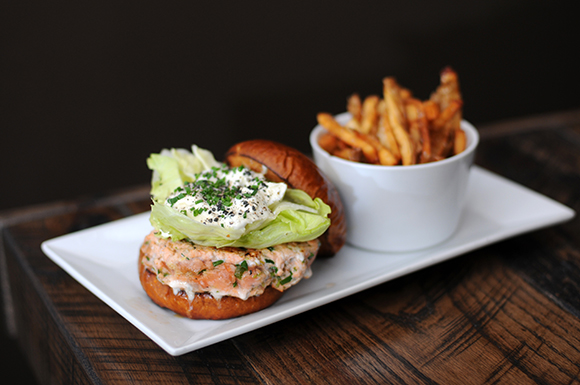 By this time I was stuffed, but Jenni forged ahead and ordered this delectable Salmon Burger. It came with sauce gribiche and duck fat fries with smoked salt.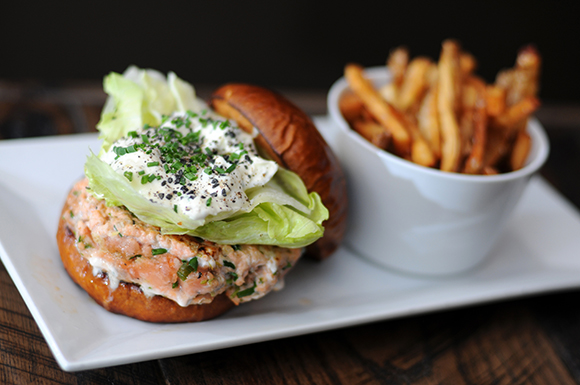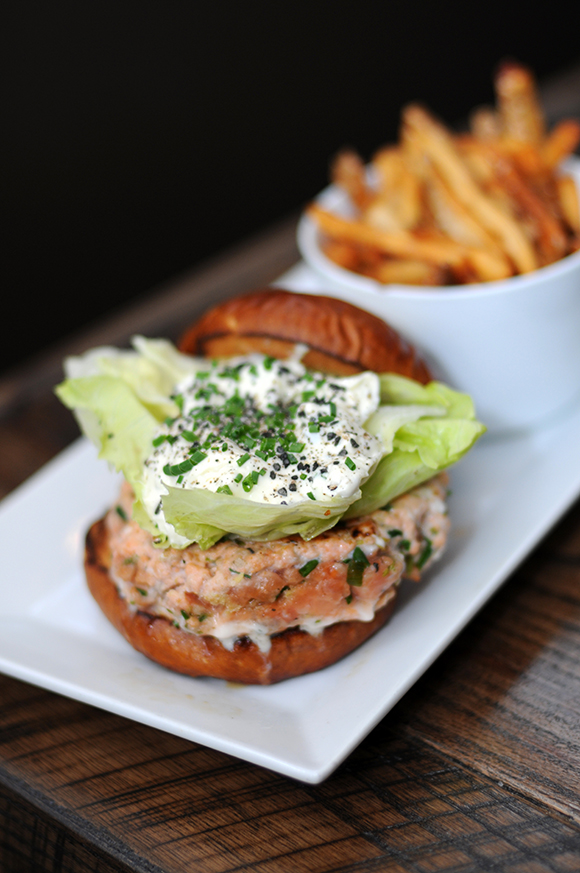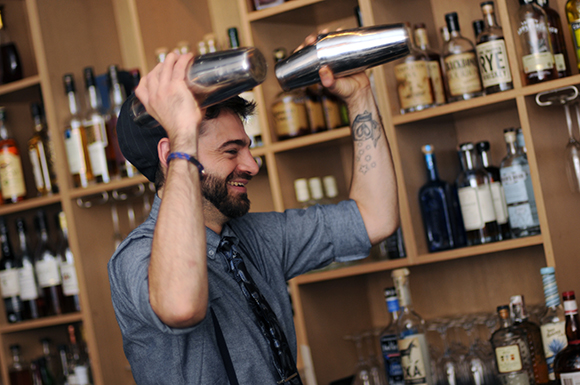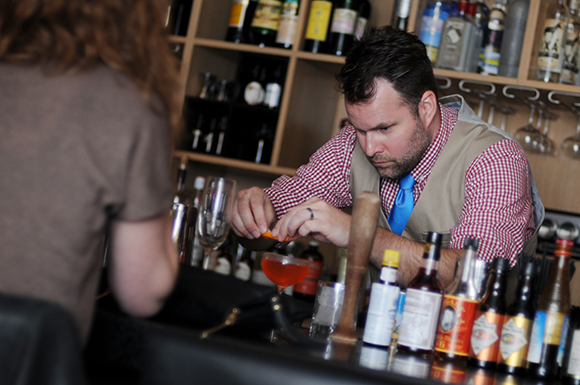 Neal Brown has created one of the finest restaurants in Indianapolis in The Libertine. It's a little bit pricey, but totally worth it. I highly recommend coming here for an unforgettable date night, blogstalkers. It's an experience you won't soon forget.
-Adam