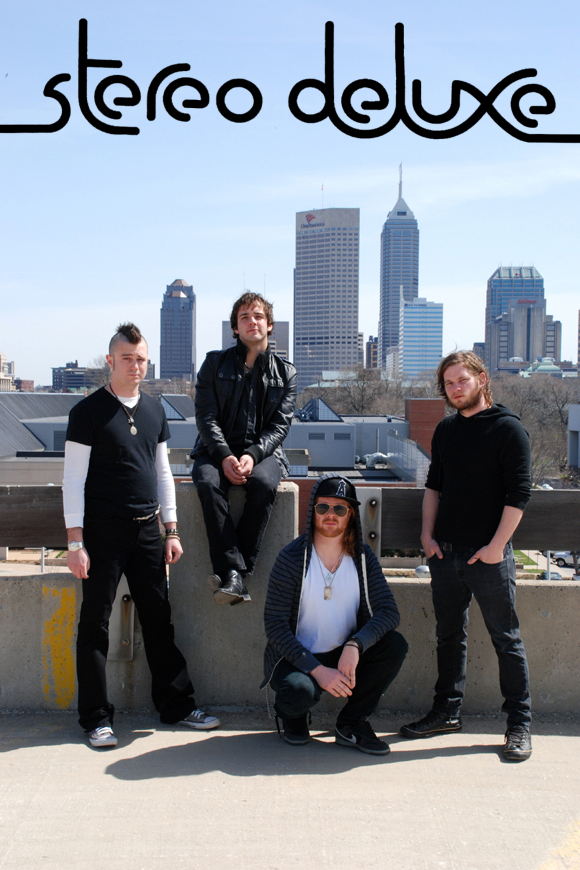 This past weekend I had the pleasure of taking some band shots of Stereo Deluxe. Stereo Deluxe is a kick ass Indianapolis band and if you haven't heard them play yet, you need to. The band consists of Jay Elliot, Ben Tatum, Luke Schneider and Matt Hogan. We had a lot of fun going around and taking shots at the IUPUI campus in downtown Indy. These shots were all taken in a period of 2-3 hours. Check them out!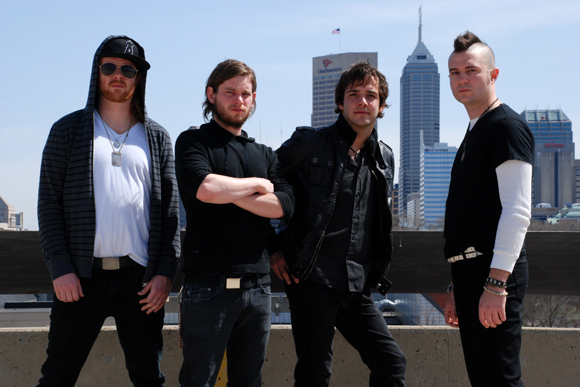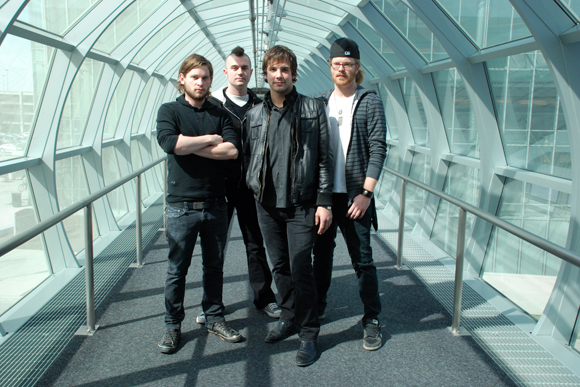 This elevated walkway was actually the first spot we used to take pictures. I love the lighting and the shadows, not to mention the futuristic shapes of the architecture around them.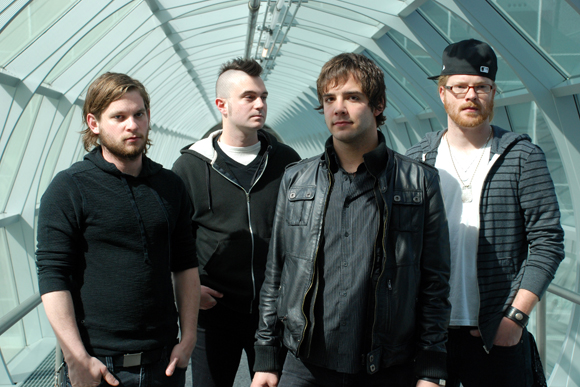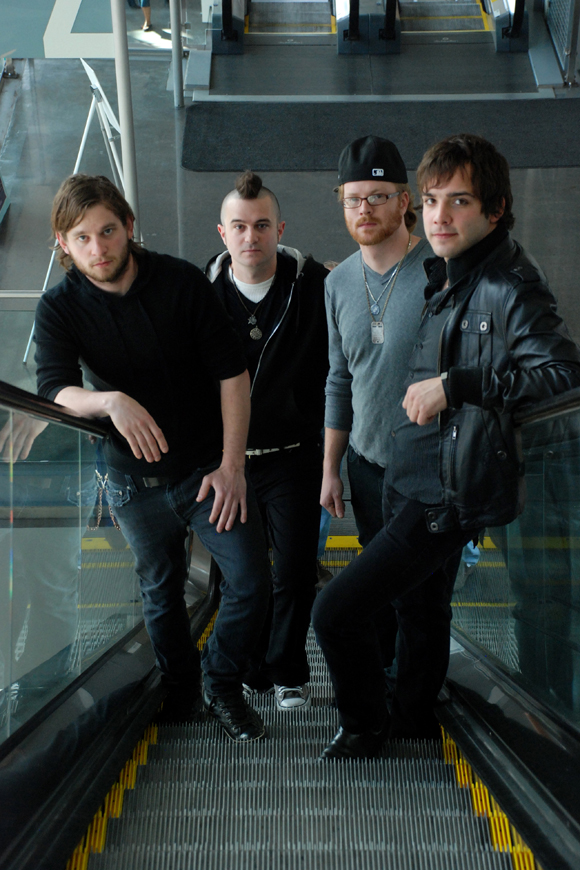 Stereo Deluxe has been rocking since 1998. The band spent their formative years developing their sound under various band names playing literally hundreds of house parties, youth centers and dive bars to anyone who would listen. The result of their journey is an energized, raucous, and fully-realized rock sound.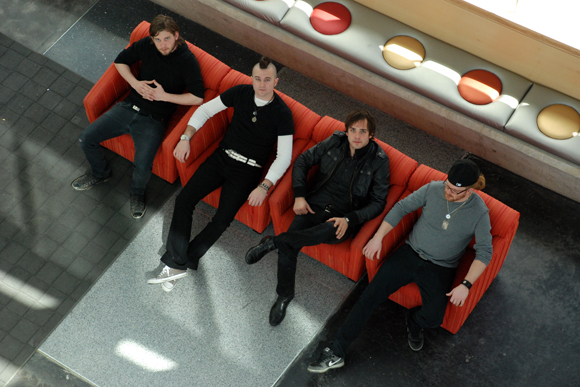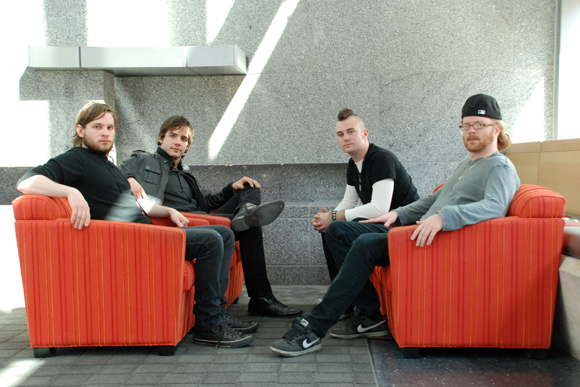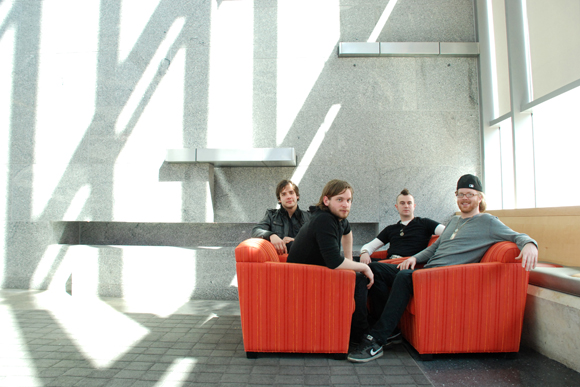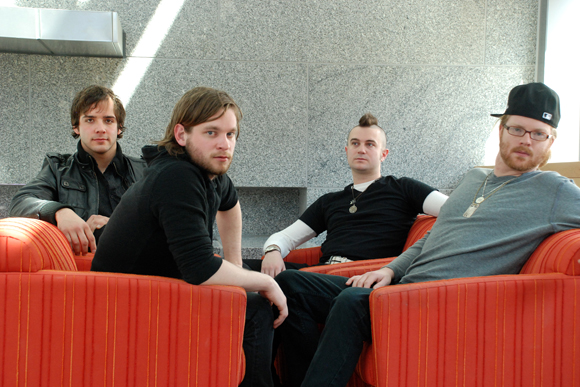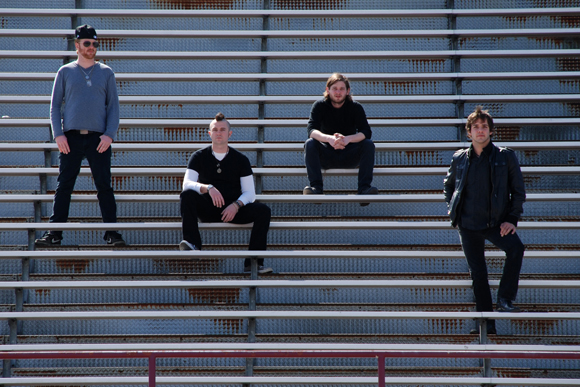 These might be my favorite shots of the entire day. We headed over to the empty Carrol Stadium where we found these bleachers. I stood in the middle of the field and zoomed in to get these incredible shots. I love the rust on the bleachers and the textures, plus Stereo Deluxe makes looking bad ass seem easy.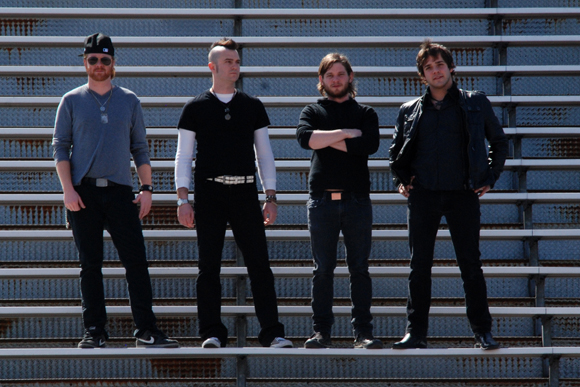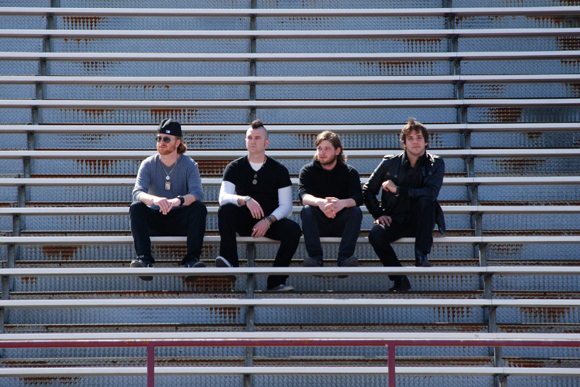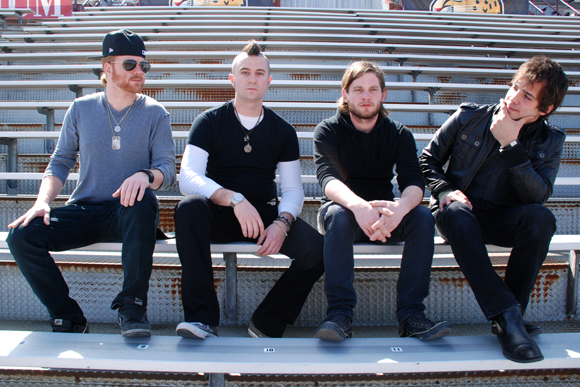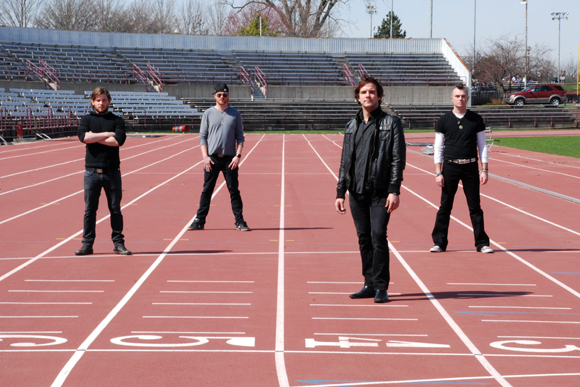 After the bleachers, we headed down to the track for some fun.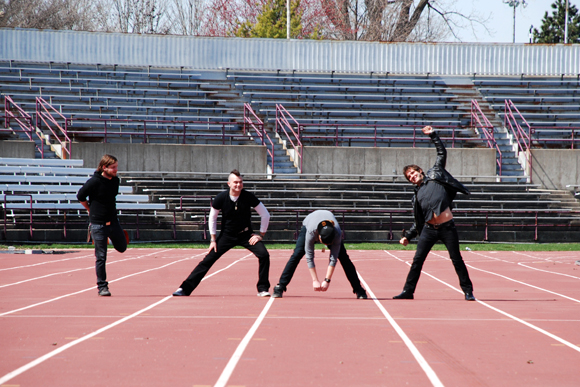 Ready… Set… GO!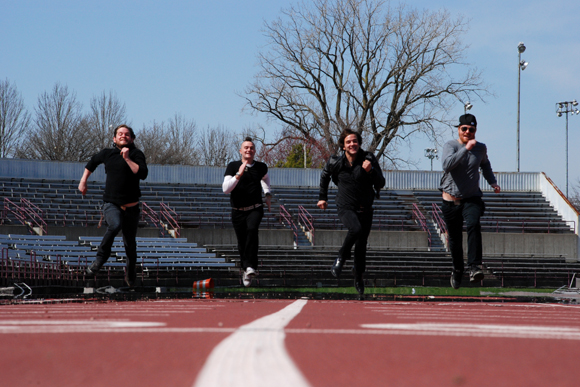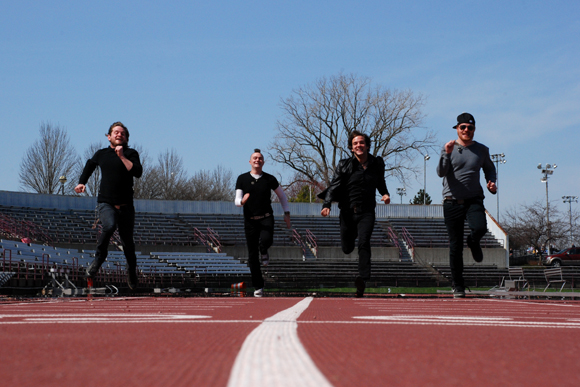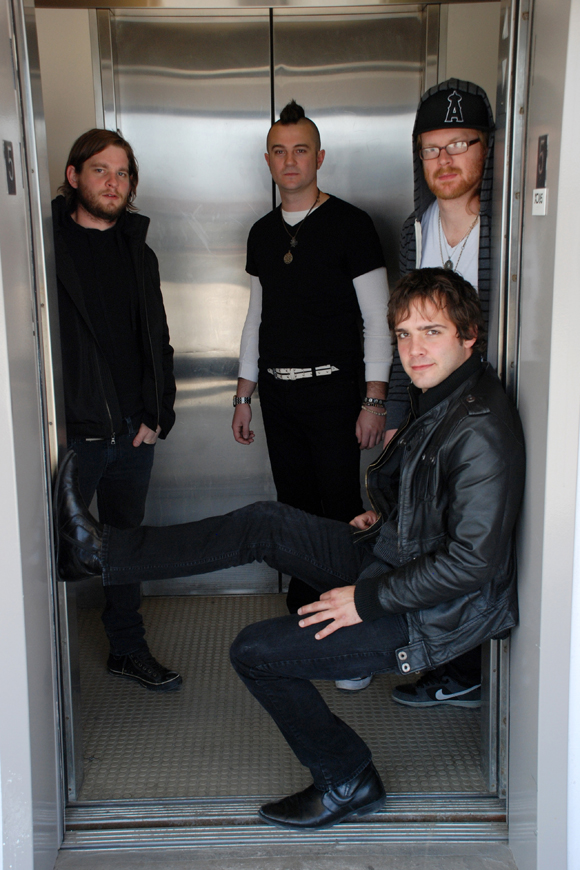 After the track, we headed over to an empty parking garage (it is the weekend, after all). These shots prove you can take some incredible pictures practically anywhere.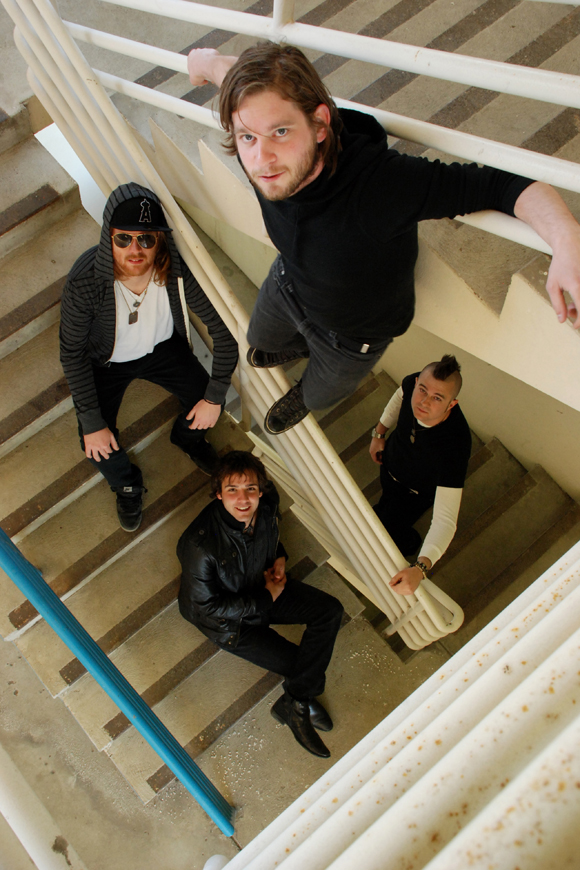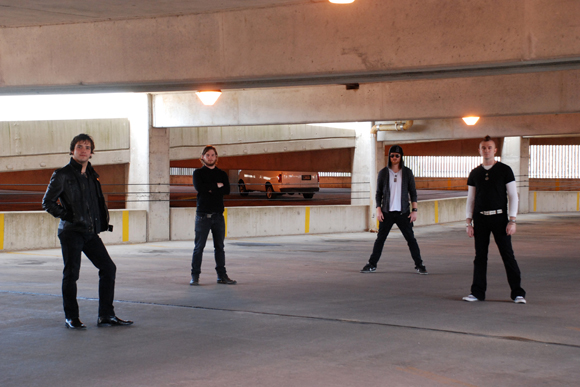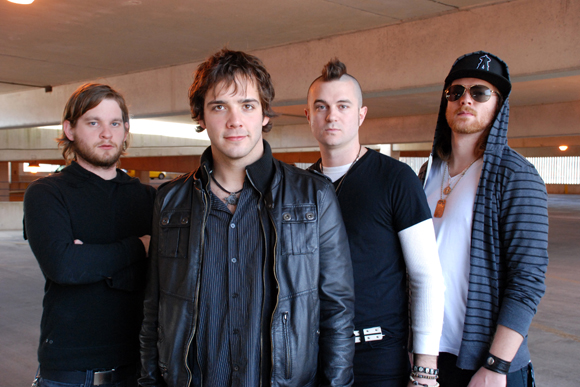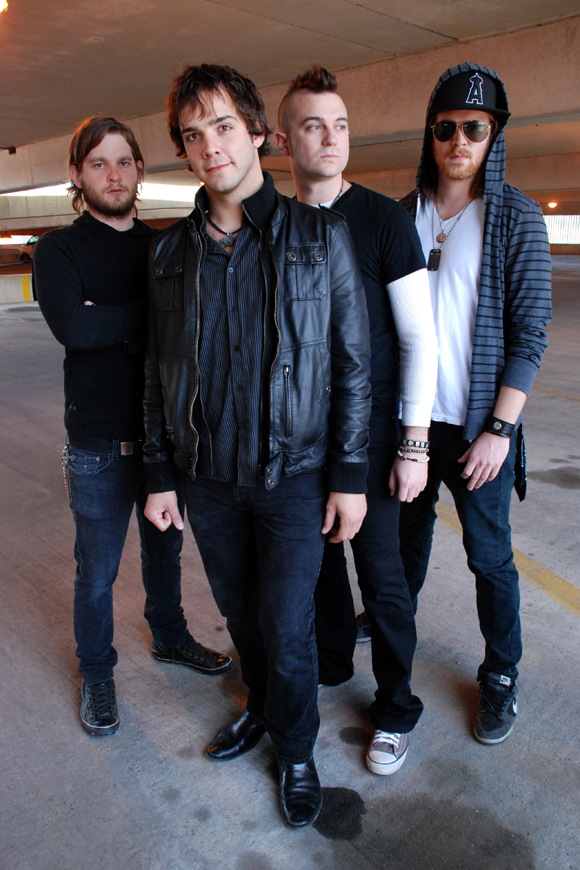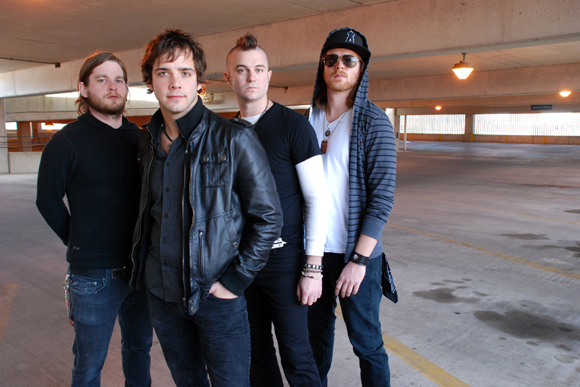 After the parking garage we took some final pictures on the iconic pyramid fountain in the middle of IUPUI campus. It wasn't on, which allowed us to take advantage and climb all over it.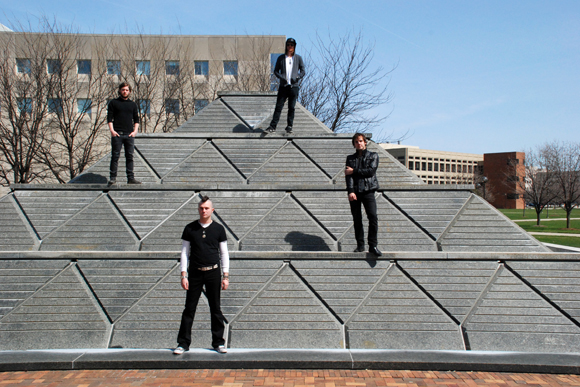 I love this final shot because it's like the band is saying "This is our land" or something like that. Again, I had a lot of fun with Stereo Deluxe and you have GOT to go see them in concert. You can check out their music and their show schedule on their myspace page. You can also follow them on twitter – @stereodeluxe.
If you've got a band, or you'd like some fun and lively pictures like these, contact me today and we can schedule something soon. In the meantime, thanks for blogstalking!
-Adam