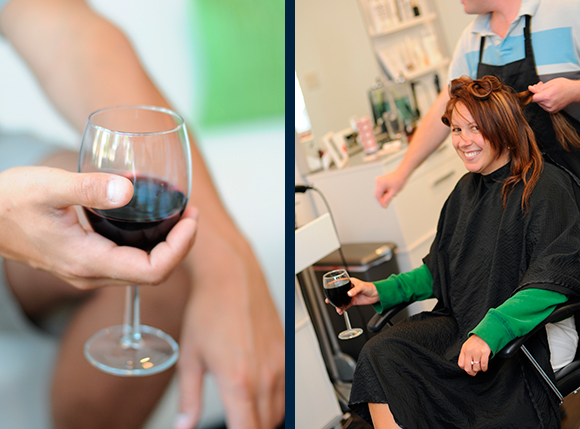 Patricia and Kyle are close friends with Jenni's and my good friend Katie. So, when they decided to get married Katie introduced us, and beautiful wedding photography was the result. It was great spending the whole day with Patricia and Kyle, capturing every moment. What better way to start the day than drinking wine while getting your hair done?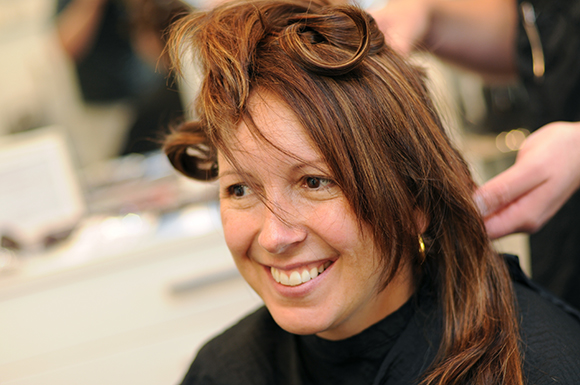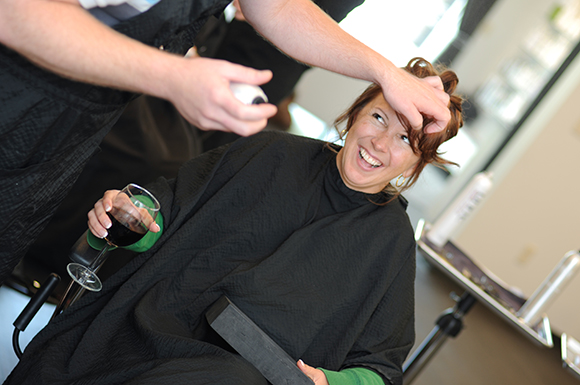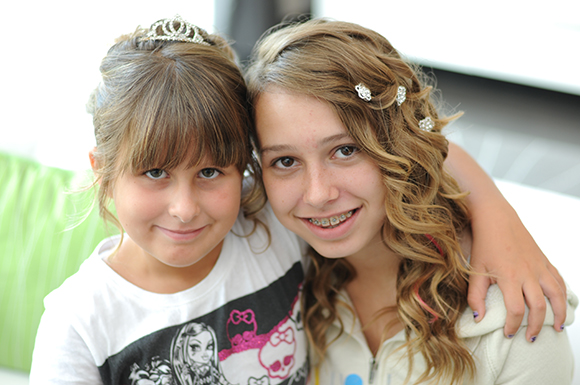 Meet the flower girl (left) and Patricia's daughter (right). They're a barrel of fun.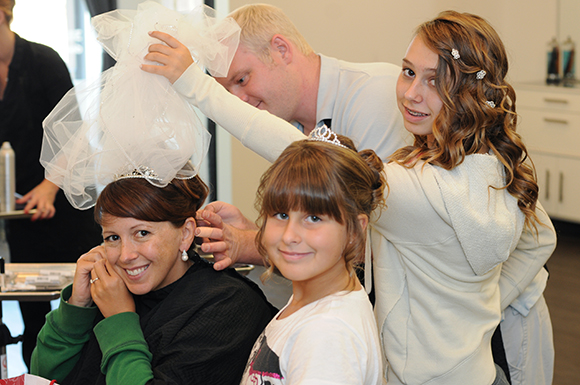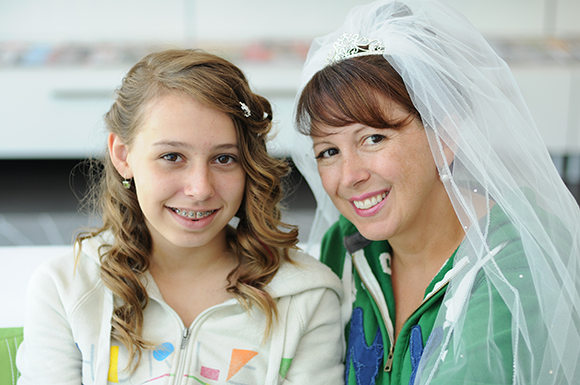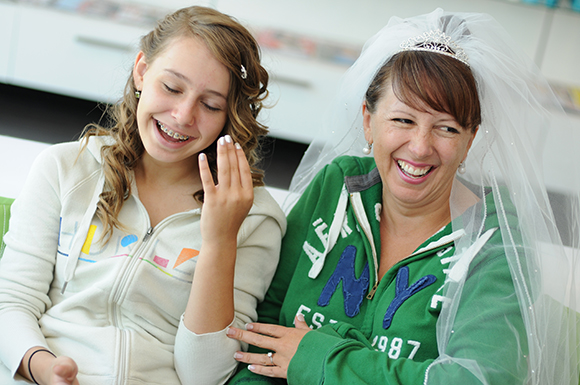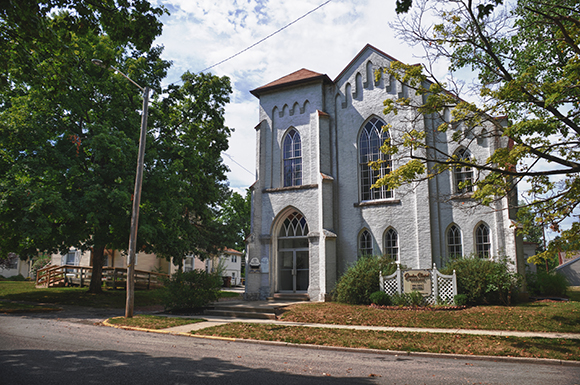 While the girls were getting their hair done, the guys were getting ready at the church. You might remember the Garden Chapel from Rorye and Dan's wedding. It's a quaint little church in Greenfield, IN.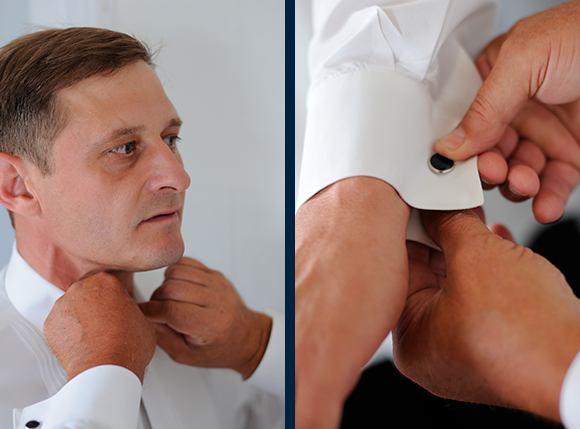 Kyle is super handsome. As he was getting ready, I couldn't help but think that he looks like Bond… James Bond.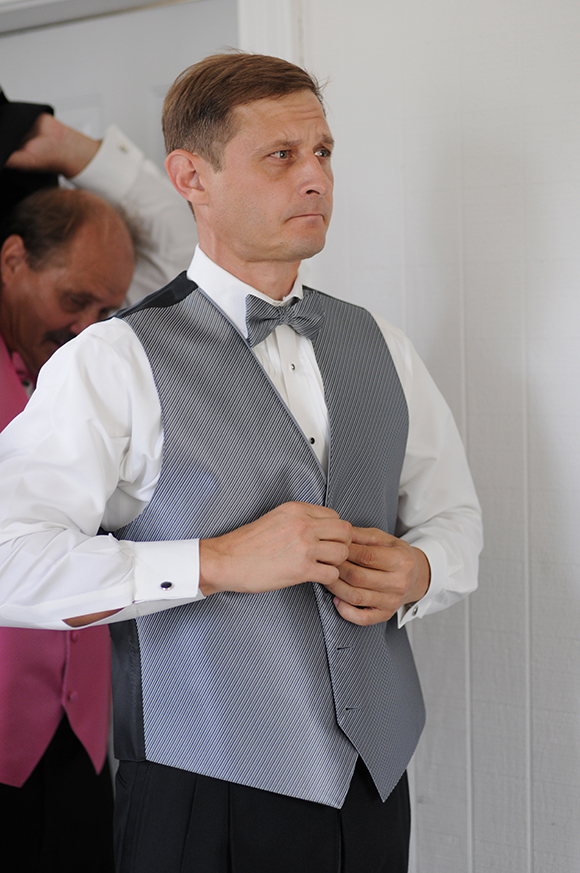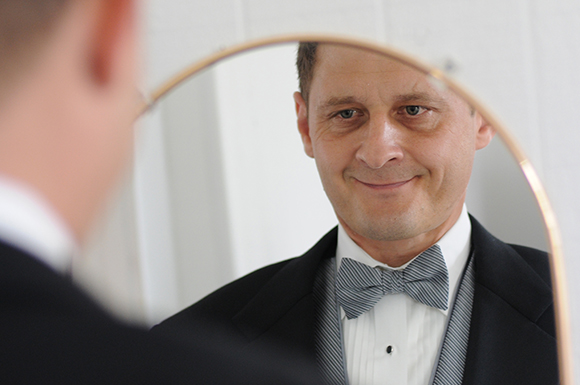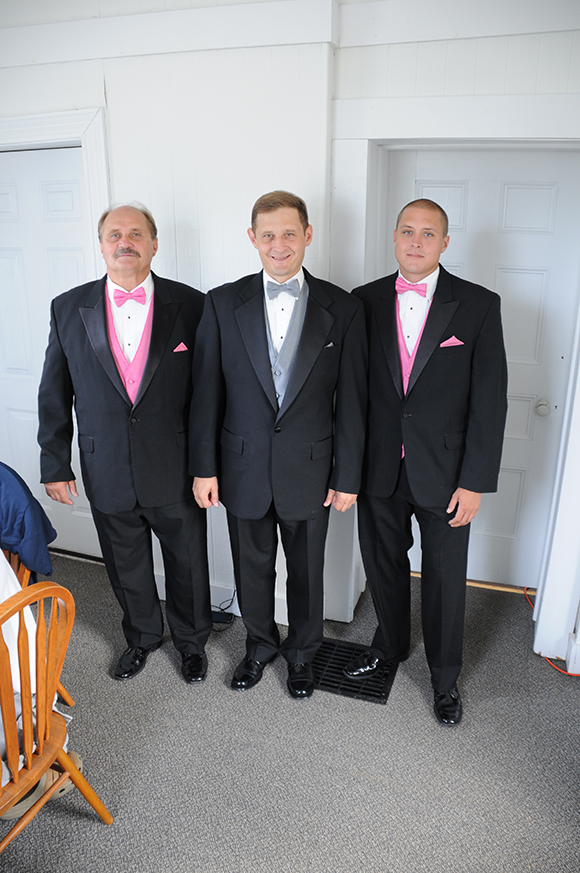 I think the guys are ready.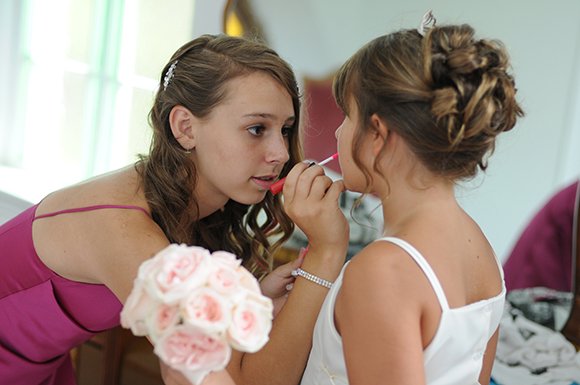 The girls arrived at the church soon after the guys, and started getting ready themselves. The Garden Chapel has a great upstairs loft area with wonderful lighting and great mirrors. Love getting action shots in the mirrors!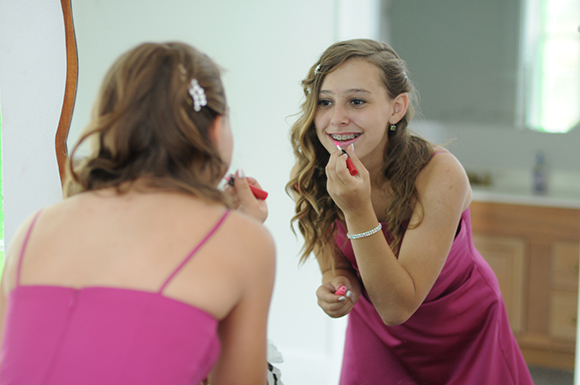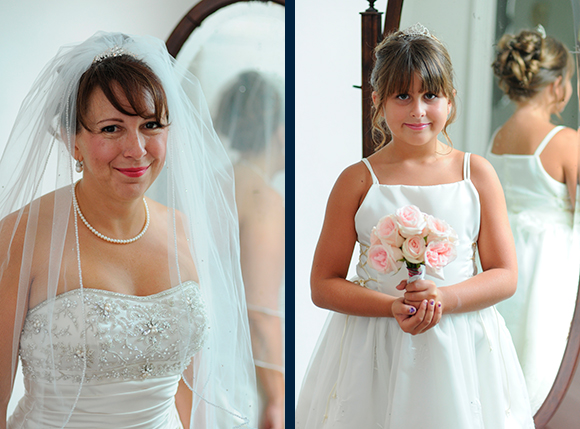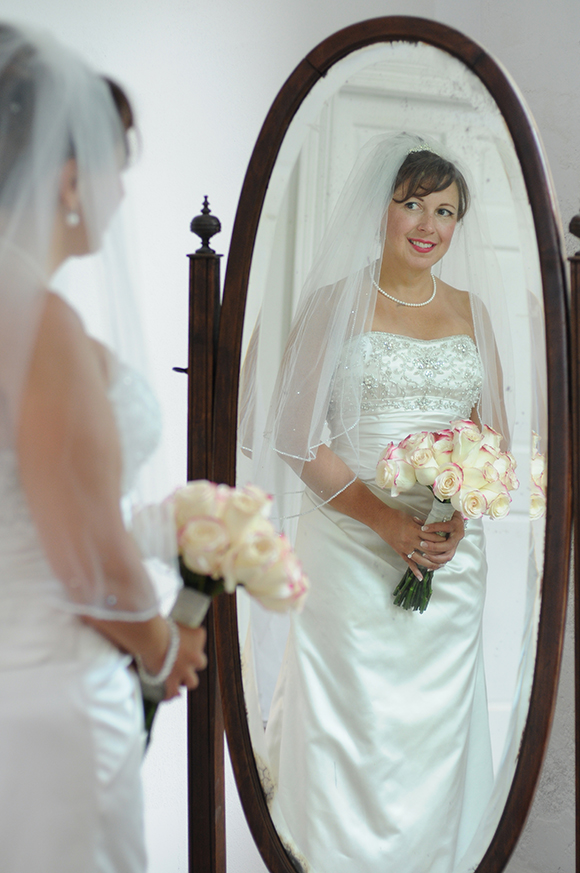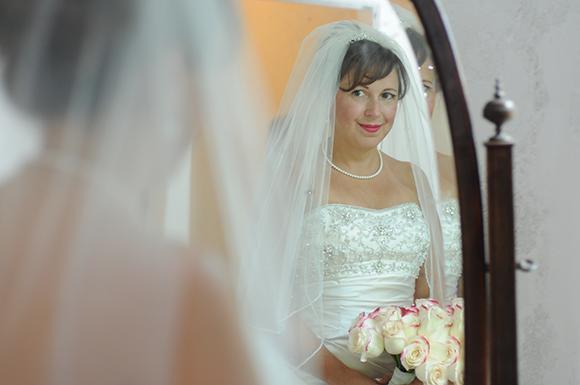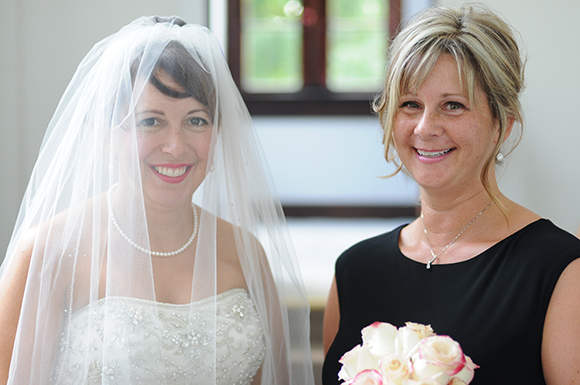 I think the girls are ready!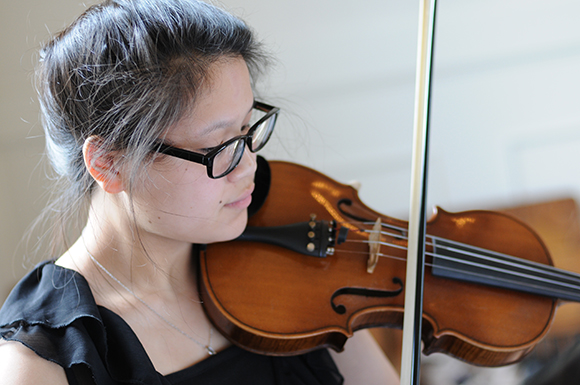 The music is playing.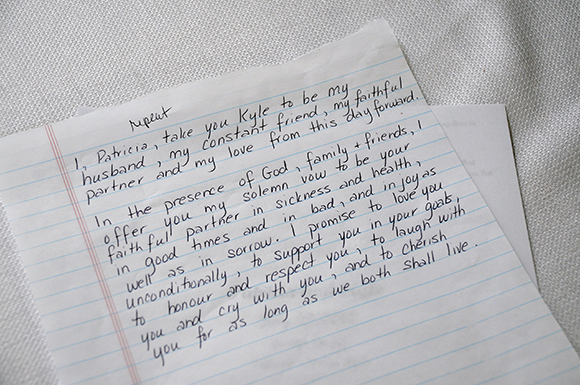 The vows are written.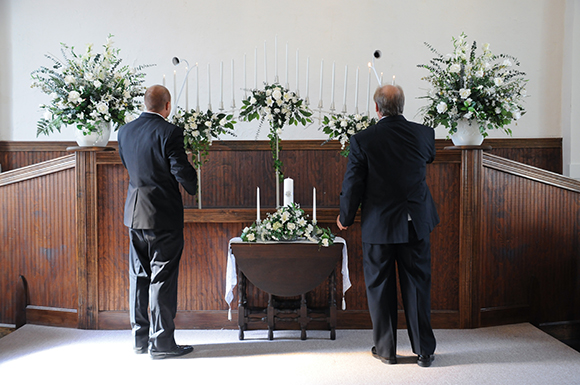 The candles are lit.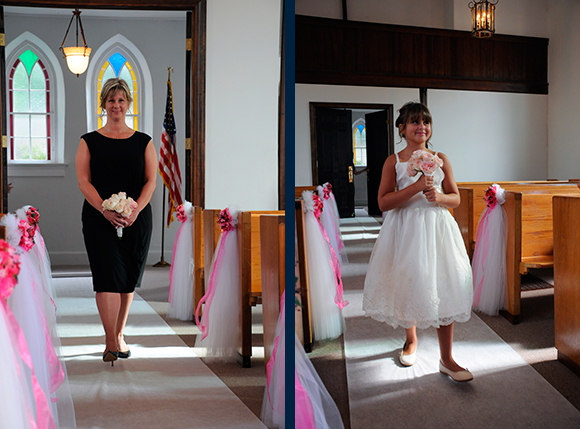 It's time for a wedding!!!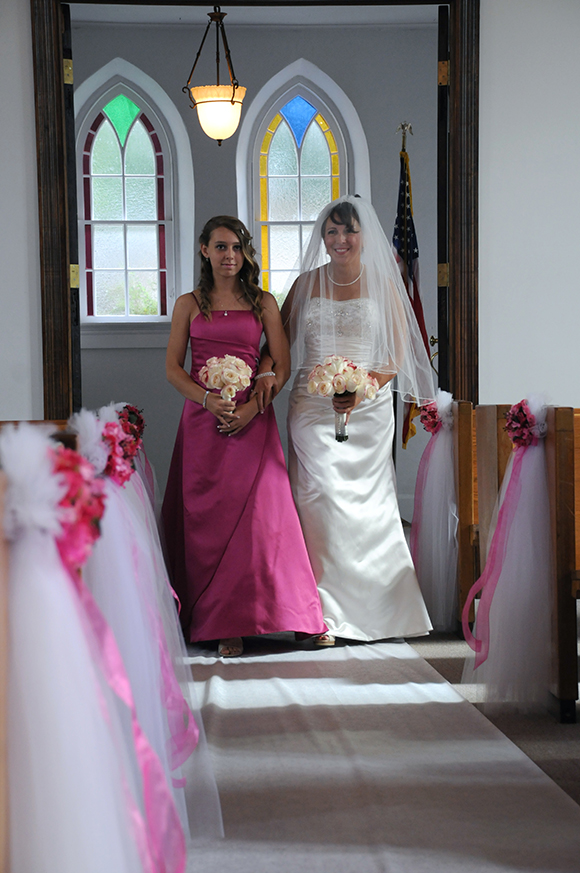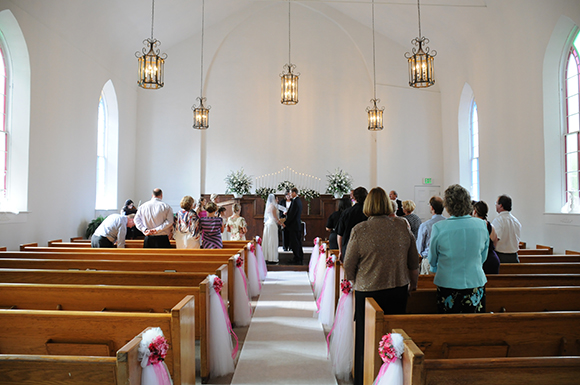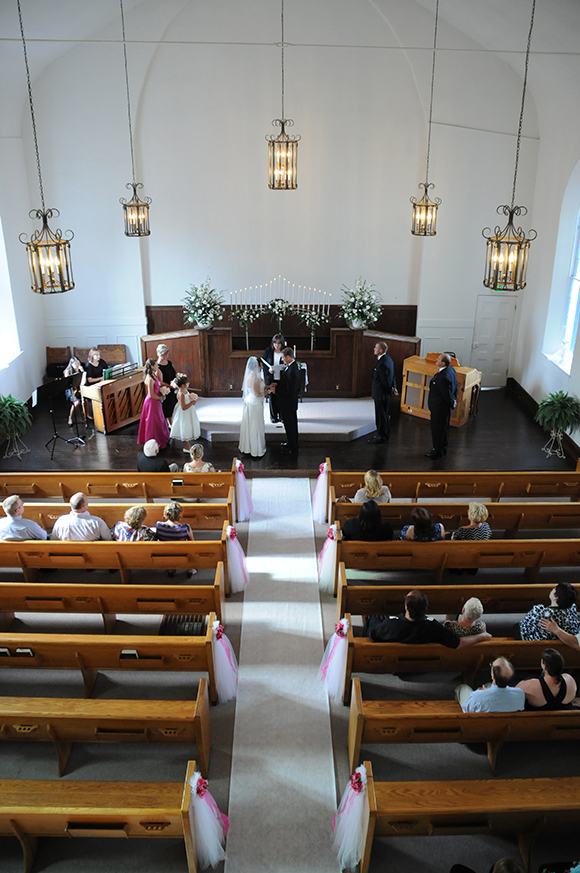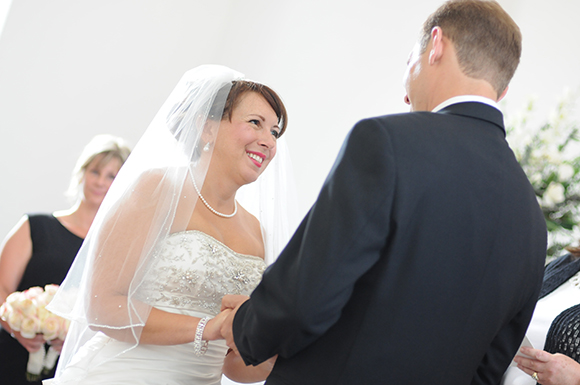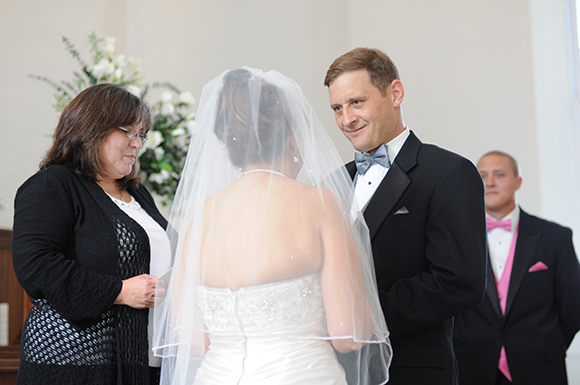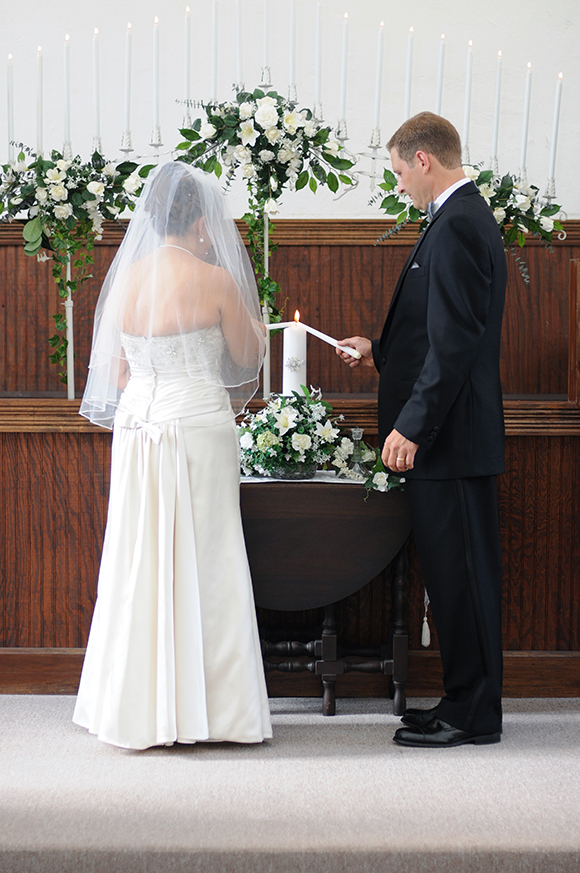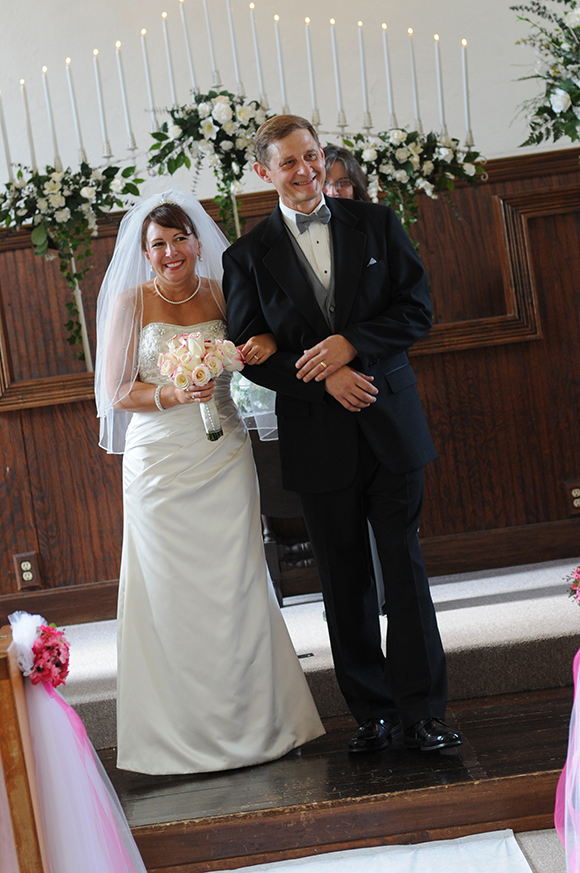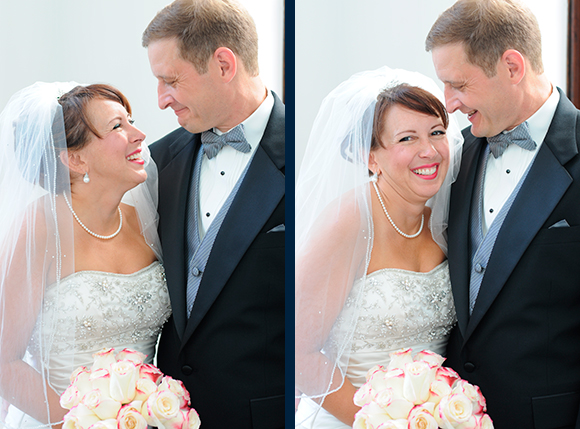 It was a beautiful wedding, even though someone forgot the rings at the hairdresser!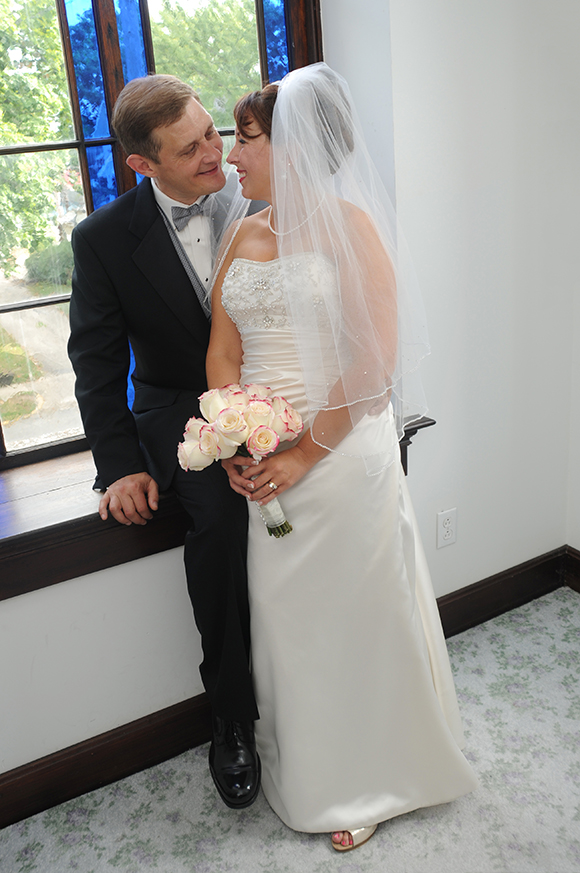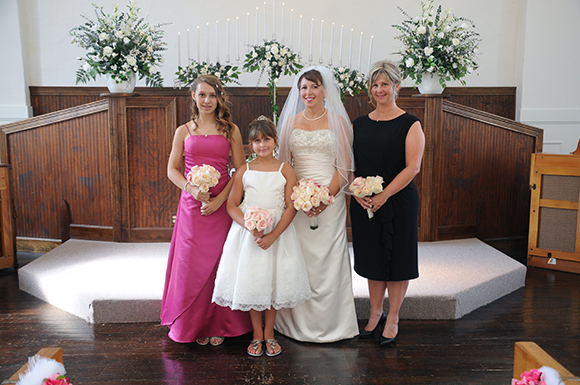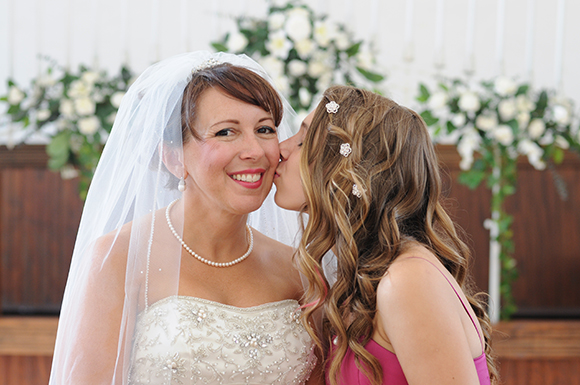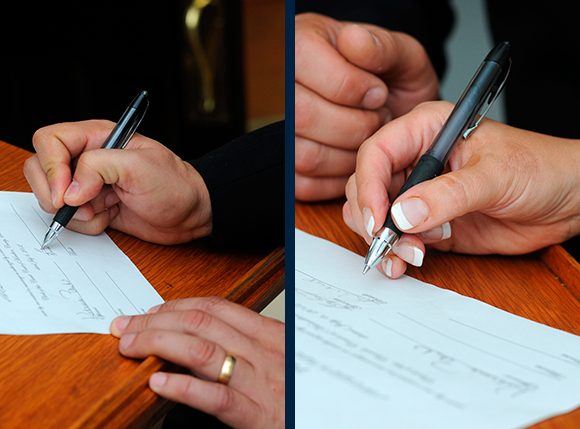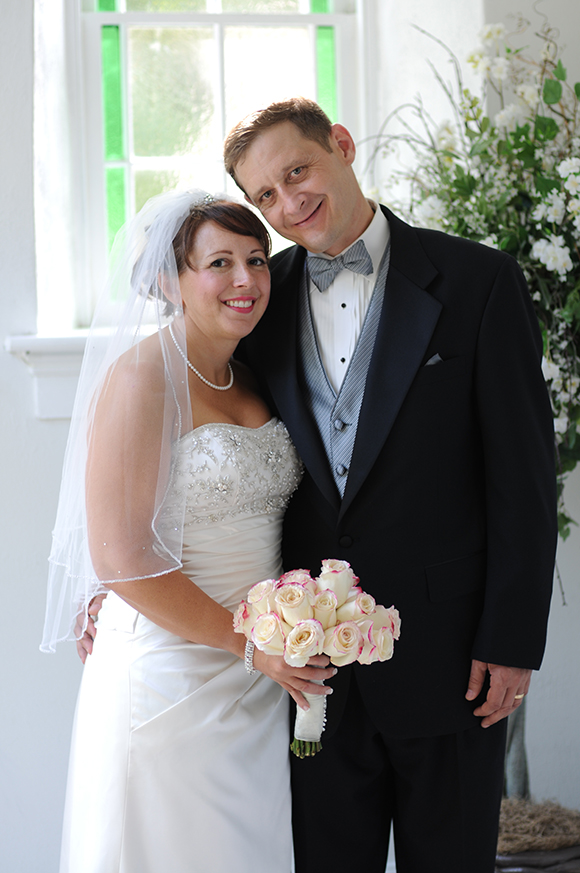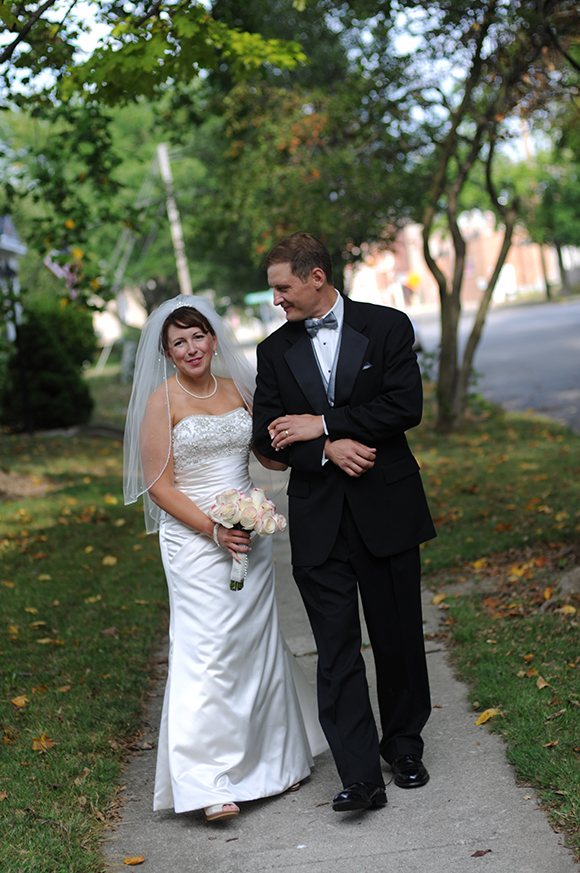 The reception was held right down the road at Carnegie's. On the way I snapped a few pictures of the happy couple.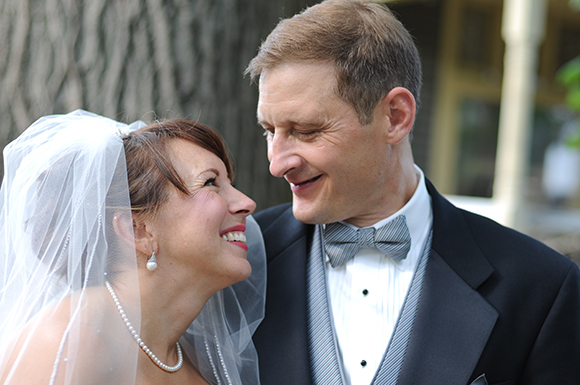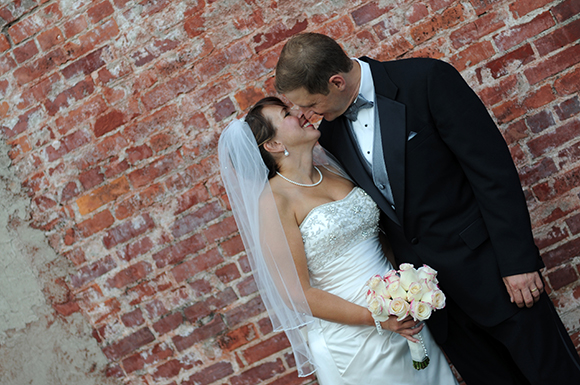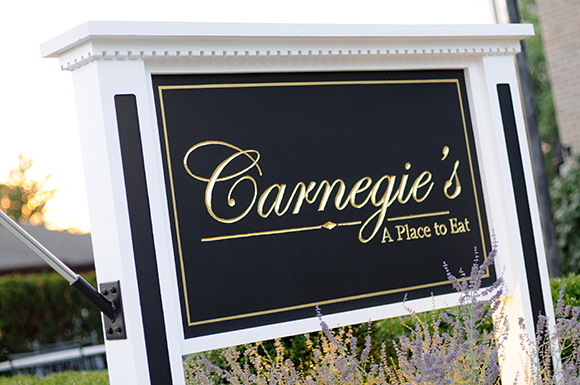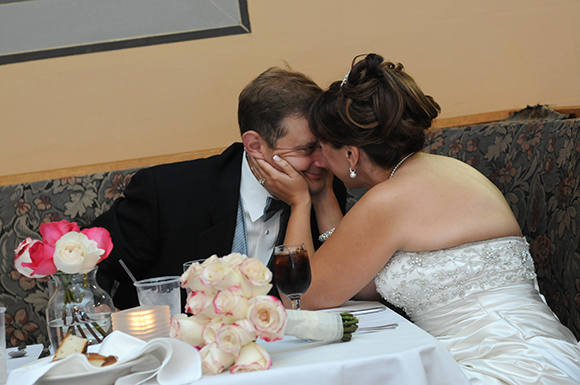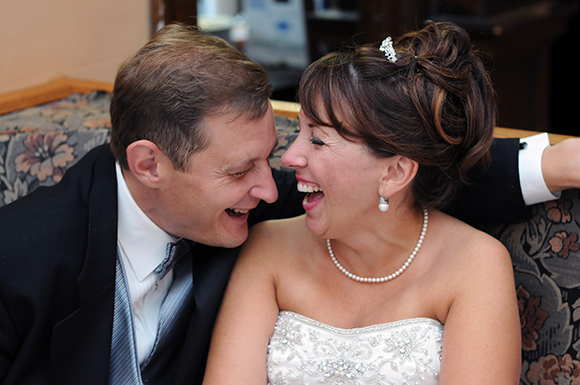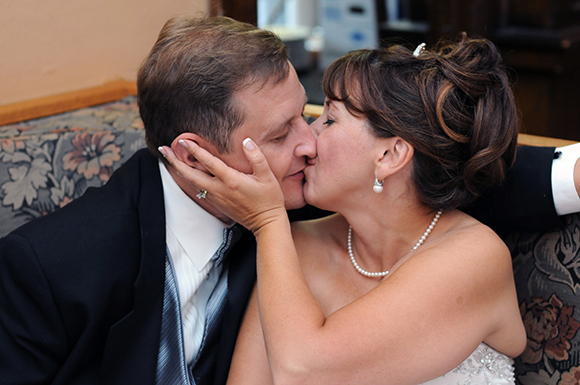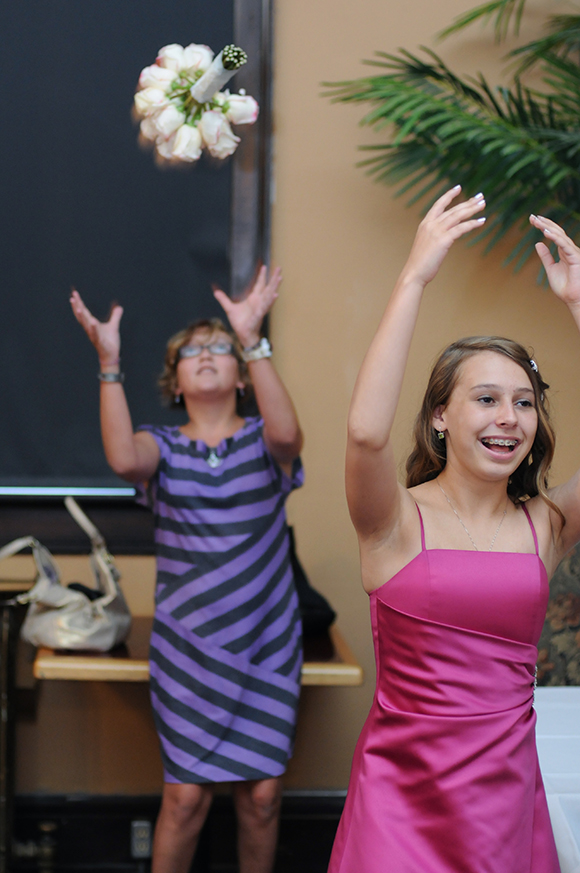 Captured this beautiful moment. Patricia didn't really toss the bouquet, but that didn't stop her daughter from doing it for her!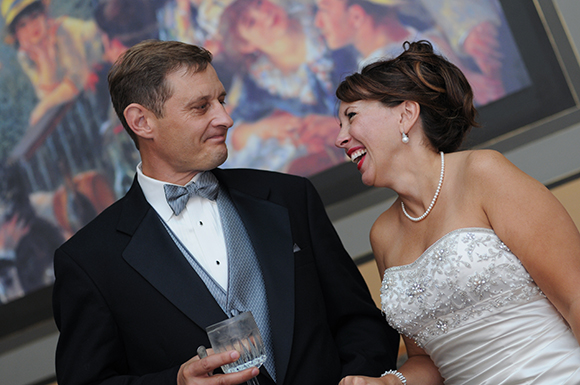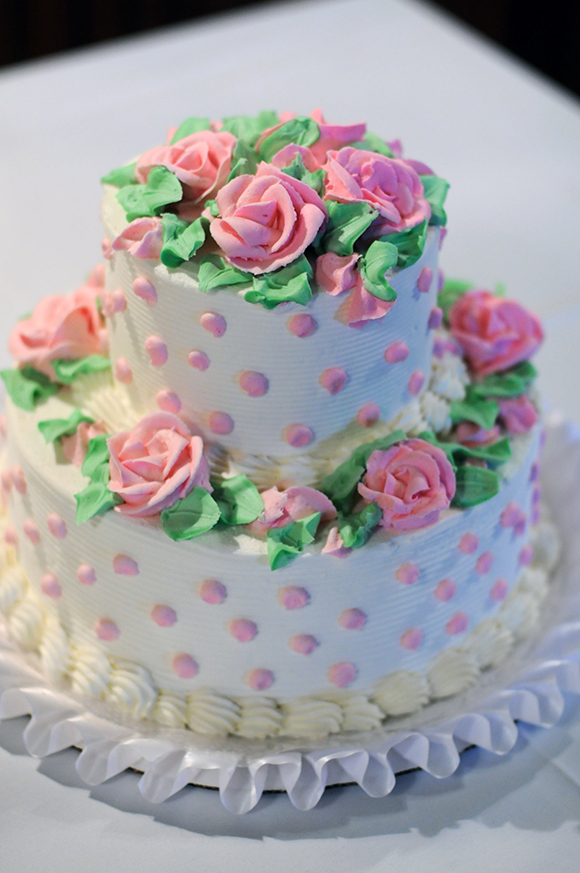 CAKE!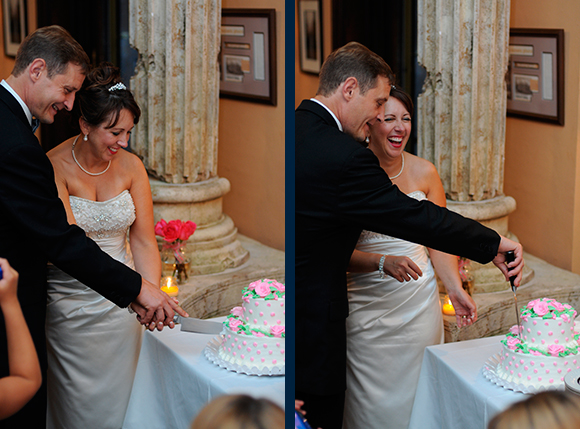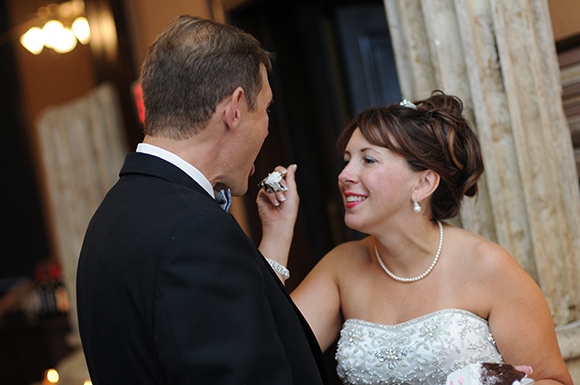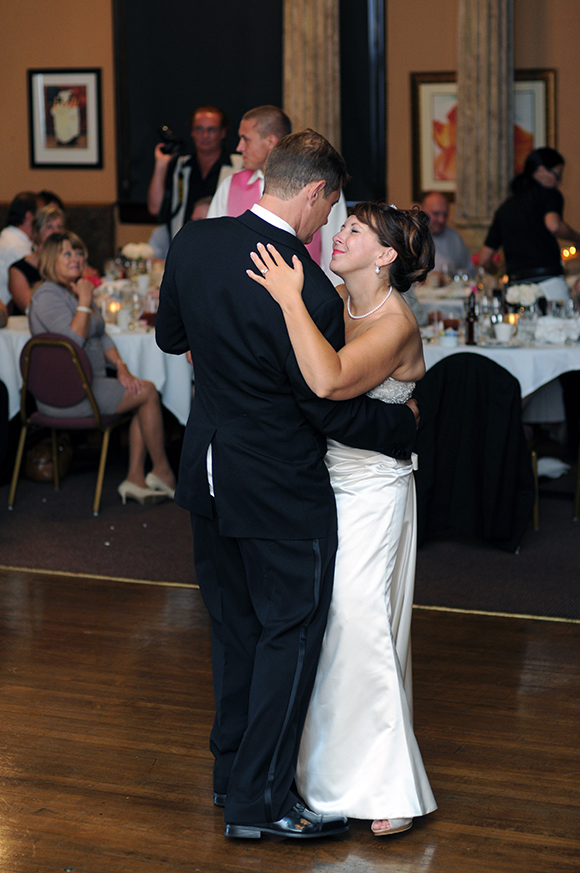 The cake was served. The first dance was performed. It was a simple, yet magical night.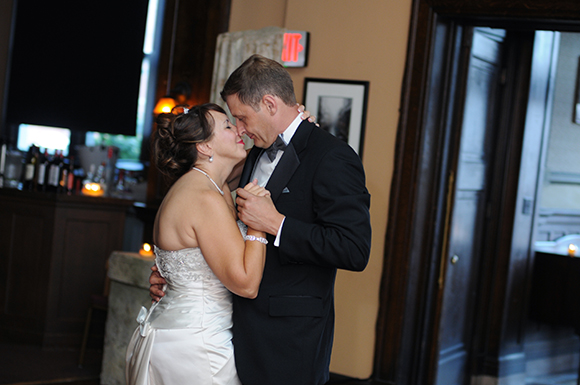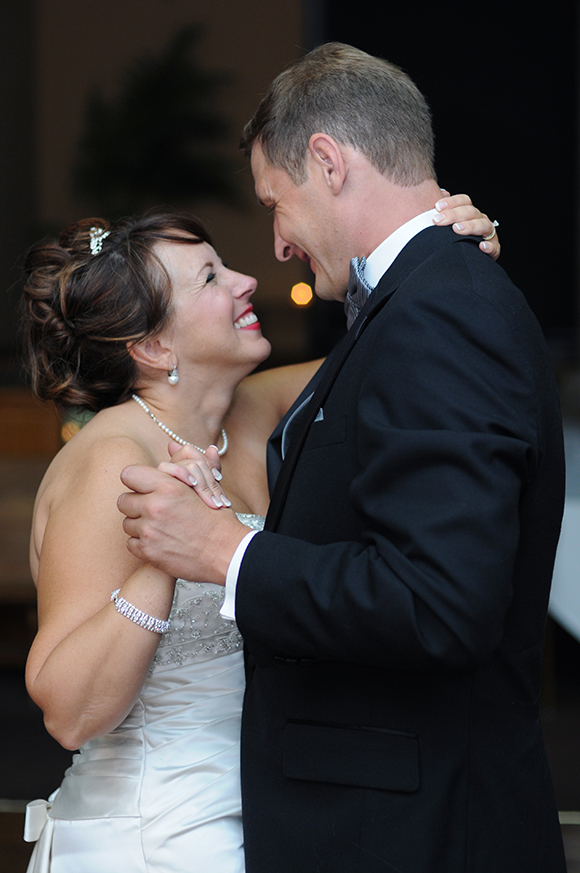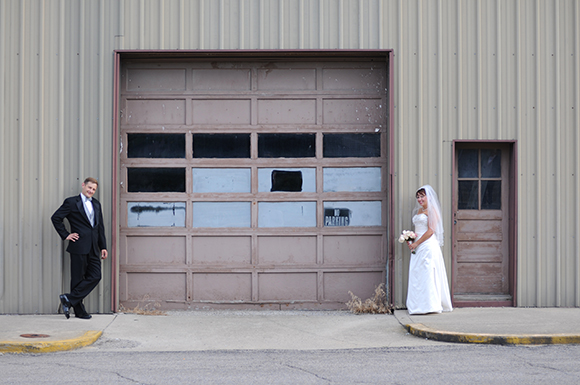 I'll end with one of my favorite shots of the day. This is right across the street from Carnegie's. I think it captures Patricia and Kyle perfectly. Here's to many happy years to the happy couple. It was an honor to capture your love. You both make it easy! Here's to love, blogstalkers!
-Adam