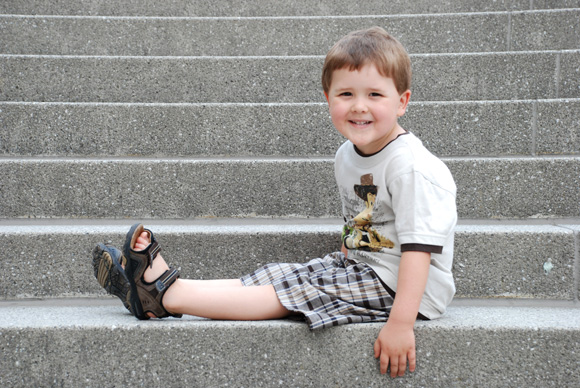 This is my nephew, Nathan. He is almost an exact replica of what I looked like as a little kid. He's about to turn four years old on June 6th, and in celebration I took him out to take some pictures!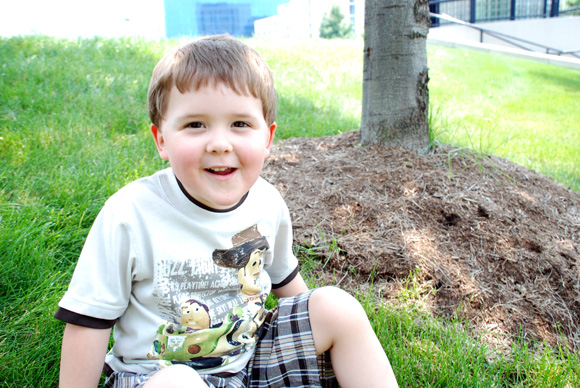 He's such a fun little guy. His Grammie (my Mom) dressed him up in one of his favorite t-shirts. I can still hear him running around saying "I'm Buzz! I'm Buzz!"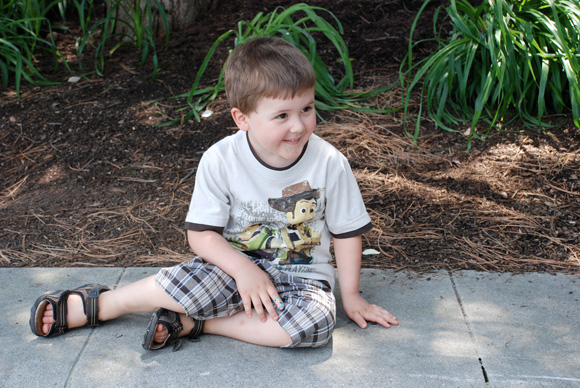 It's very hard to get him to smile naturally at the camera, but he's great at looking away and smiling at Grammie!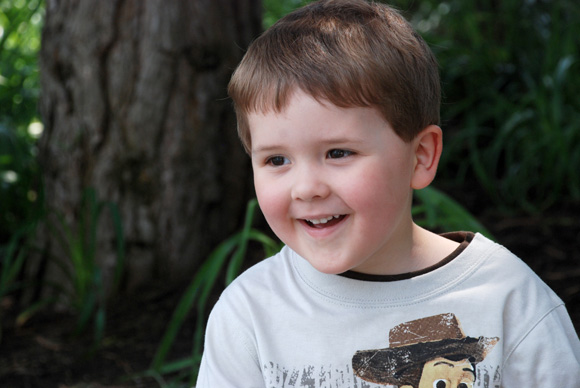 I love this shot. I hope when he grows up he'll appreciate all the pictures I've taken of him over the years.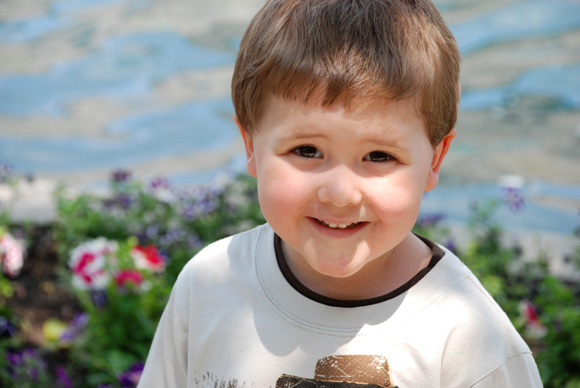 This is his usual look… SKEPTICAL.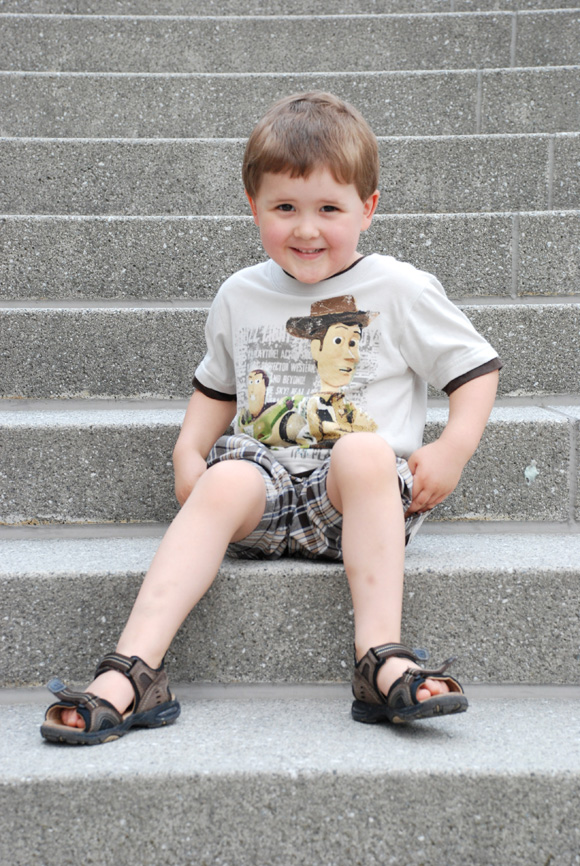 But when he wants to be, he's a little ham.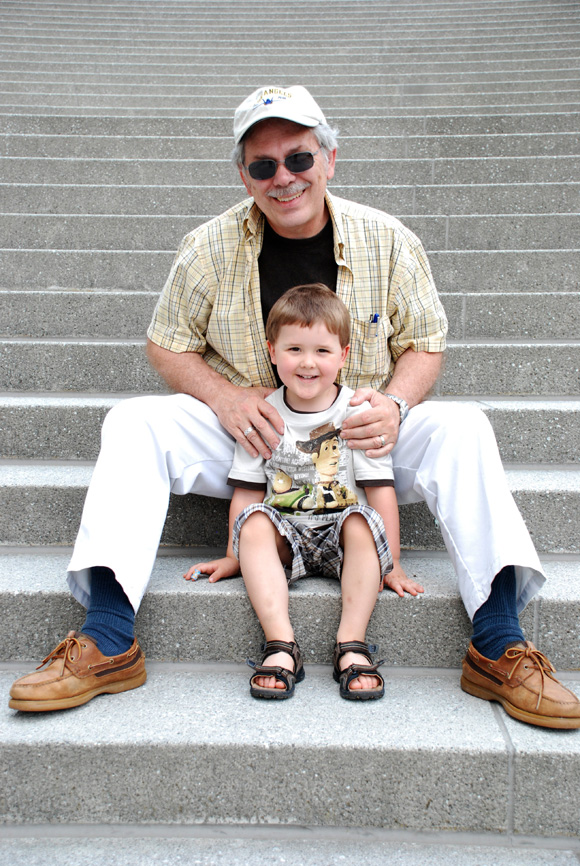 Here is is with my Dad, his Papaw! I love my Dad. I hope I'm half as great as he is when I'm older and have kids/grandchildren of my own.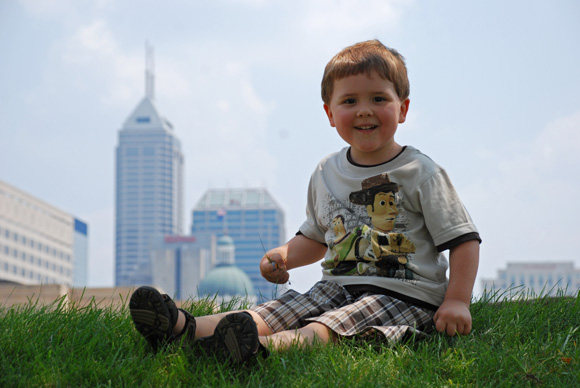 Here Nathan is playing with grass with the city behind him.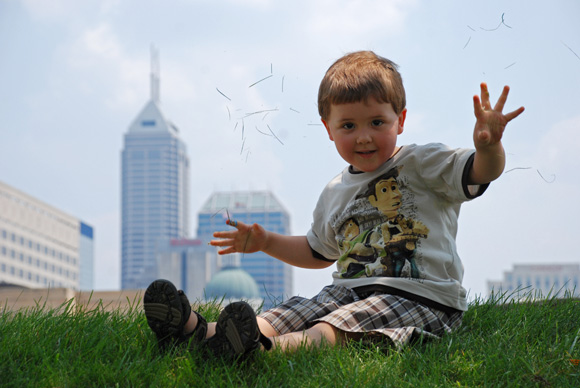 And he threw it in the air! You can actually SEE the grass all around him. Awesome!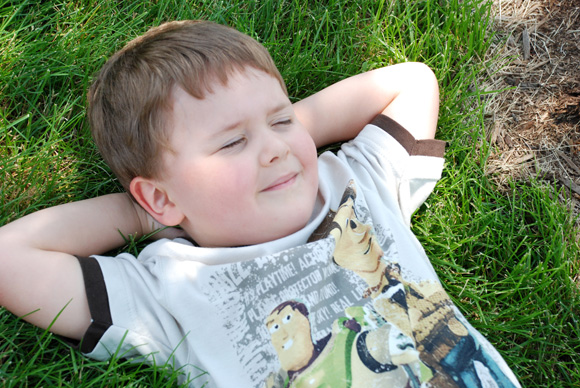 Time to relax after a hard day of posing for pictures. Thanks Nathan, for being my awesome nephew! Love you!
Thanks for blogstalking, all!
-Adam