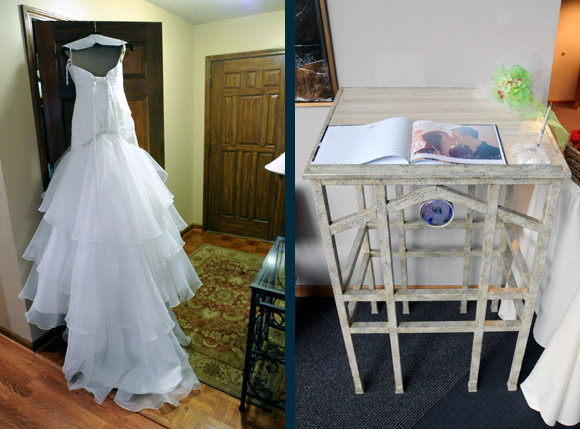 The dress is hung. The guest book is ready for signatures. It's time for a wedding!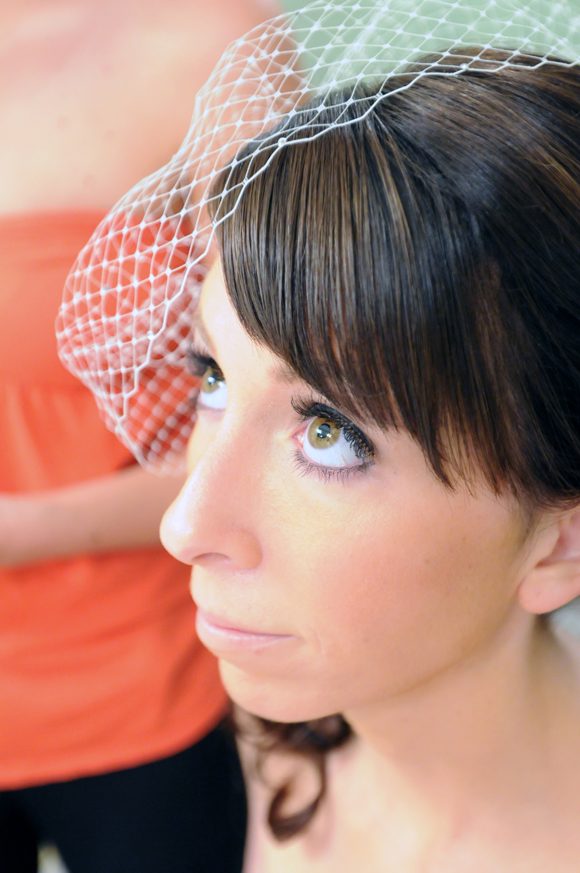 You all might remember Morgan and Ben from their engagement photos awhile back. They're good friends of mine and I had the pleasure of photographing their wedding.
It was truly a magical day, from beginning to end, and I was there to capture it all. That's what you get when you hire me to be your photographer. I love capturing each and every moment of significance, even those you don't even think are significant at the time.
You might even say I'm addicted to getting the perfect shot. And once I get one…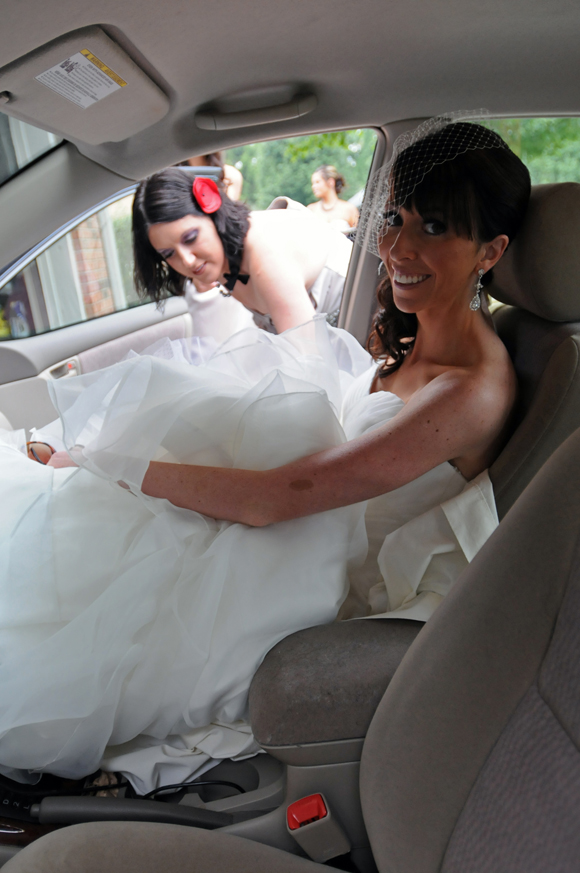 I have to get more!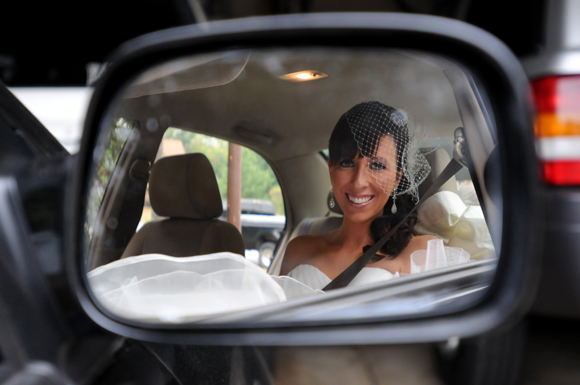 Morgan is in the dress. Now it's off to the chapel! Love this shot in the rear view mirror. However, there's no looking back now!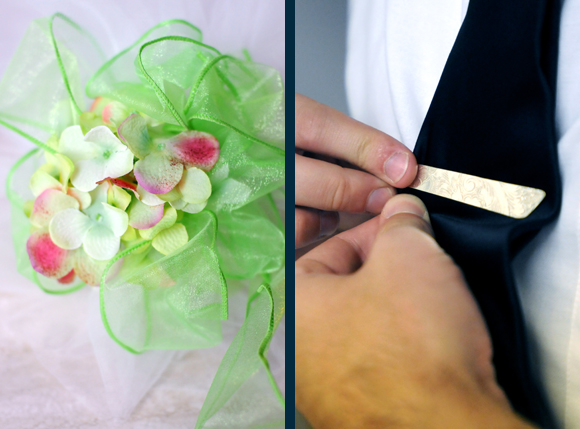 Meanwhile, at the chapel, Ben is putting on his own finishing touches.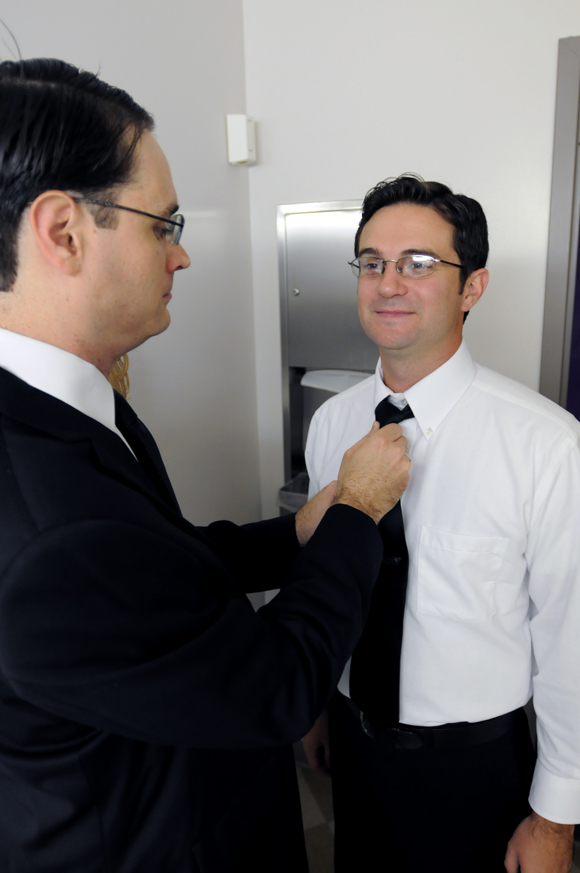 His brother, the Best Man, makes sure he's picture perfect. Literally.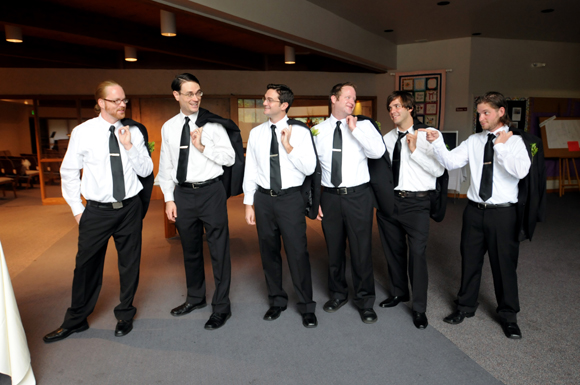 That's one fine looking group of men! You might recognize some of them from the band, Stereo Deluxe, of which Ben used to be a member.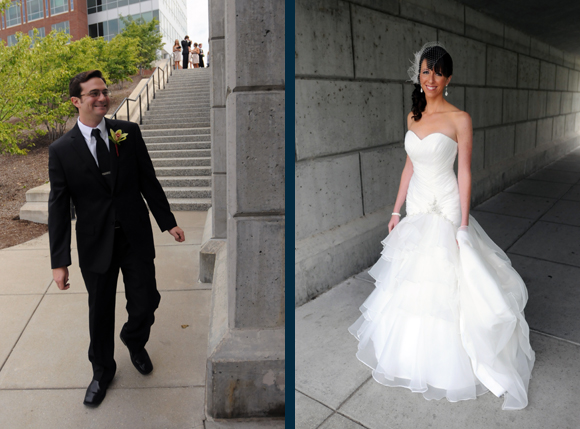 Enough with the preparations already. It's time for the first look! We decided to do pictures before the wedding, so I arranged a meeting between Ben and Morgan at the Indianapolis Canal Walk. This is the first time Ben sees Morgan in the dress.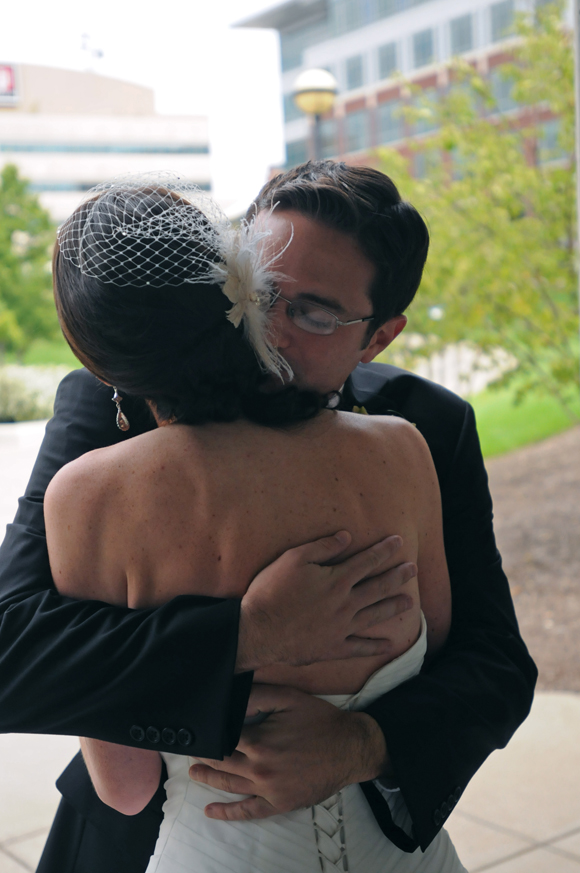 Aww…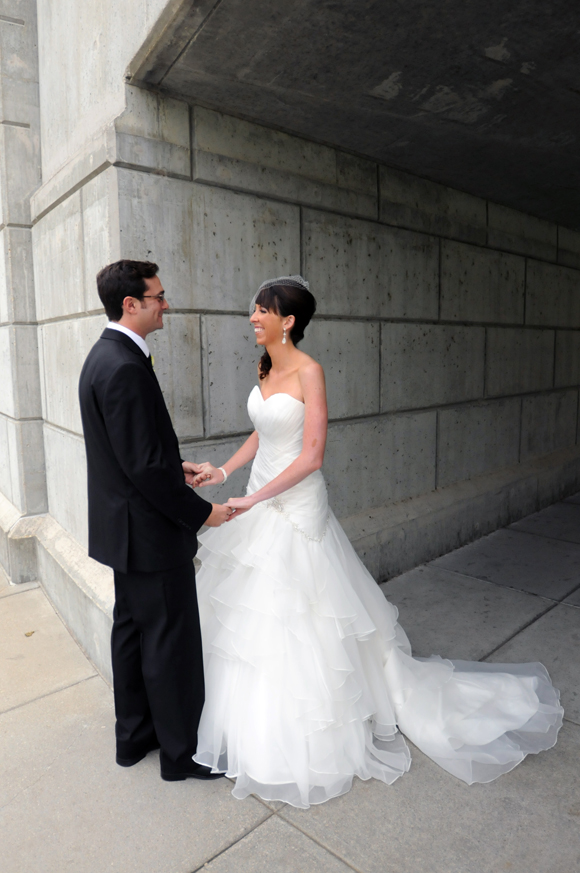 Love it!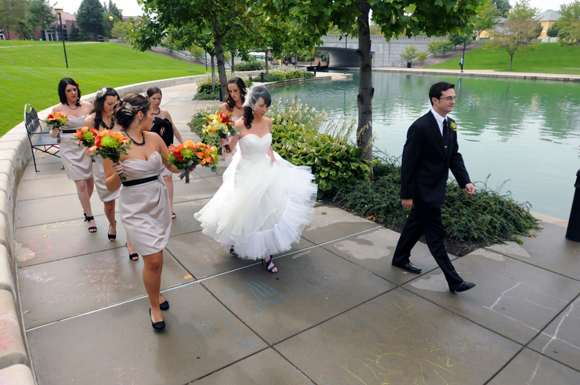 After that, it was down to business. Time to get the photos done before the wedding in 2 hours!
Here are the girls.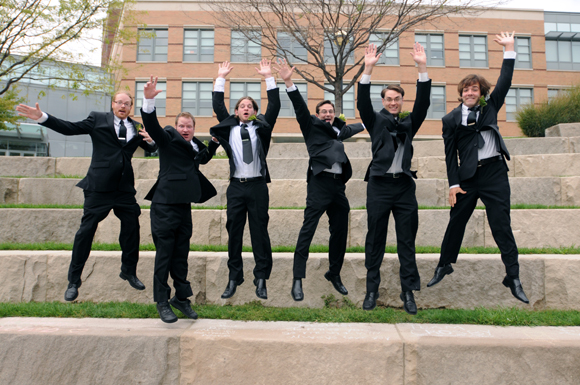 And here are the guys.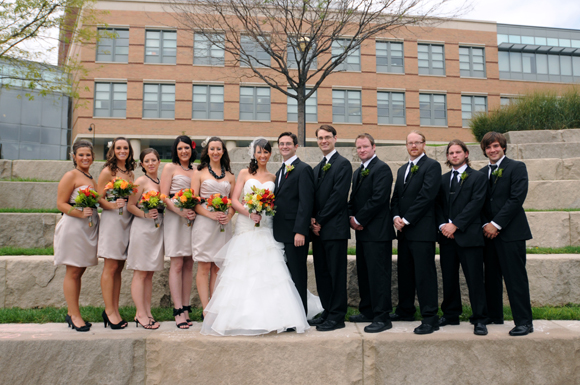 And here are the girls and guys together. 4th one from the left is my beautiful wife!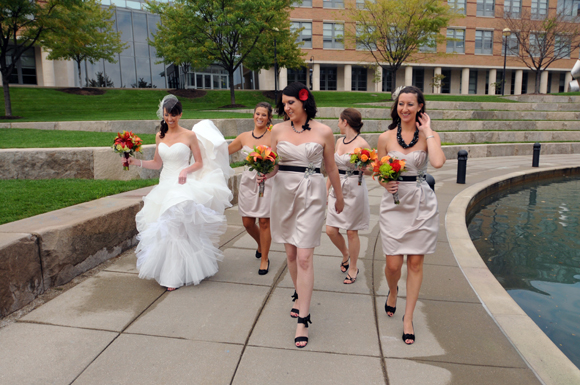 Love the walking shots.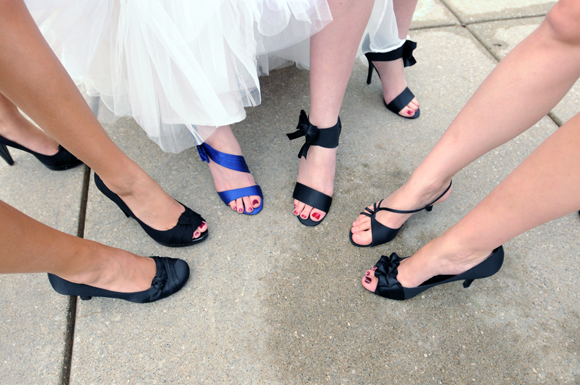 And we can't forget the shoes!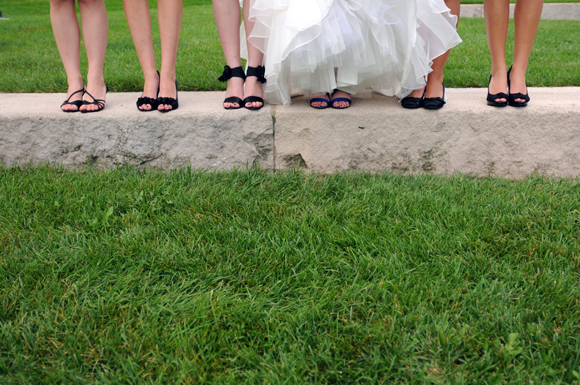 The beautiful, beautiful shoes.
Honestly, this photo shoot was so much fun. We didn't have much time, but I managed to get some great shots before we had to run off to the ceremony.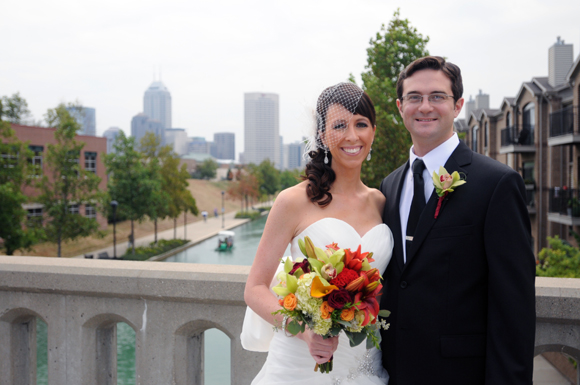 Like this one…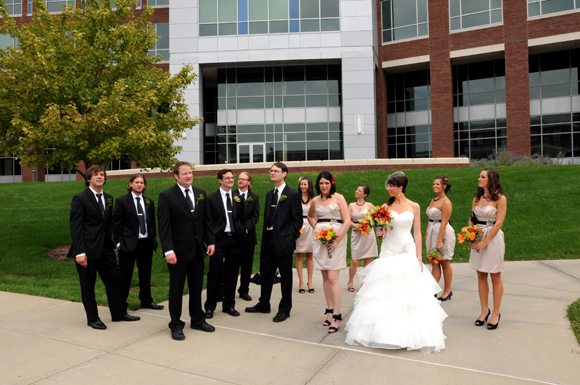 and this one! I love how when I told them to all stare off into the distance Ben and Morgan looked straight at each other.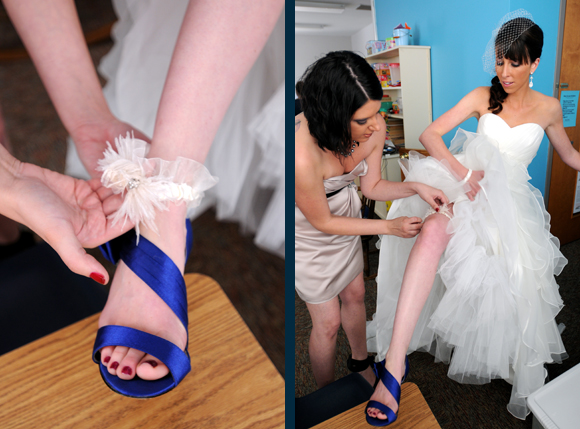 Back at the chapel, it's time to put on Morgan's garter before she walks down the aisle.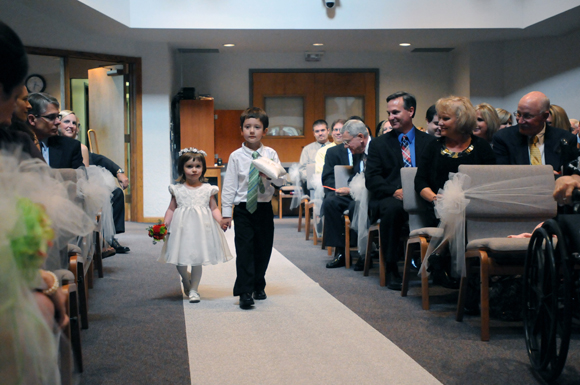 And then it was time. Aren't the kids so cute?!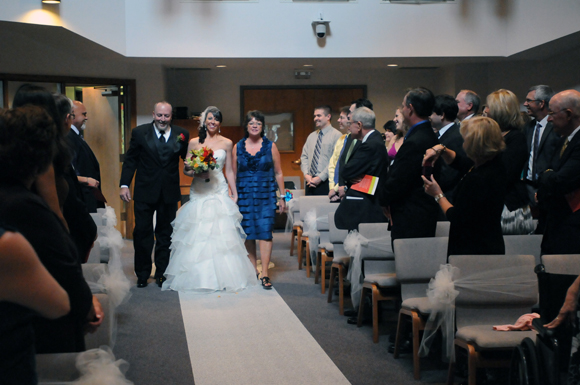 I don't think I've ever seen Morgan happier than when she was walking down the aisle.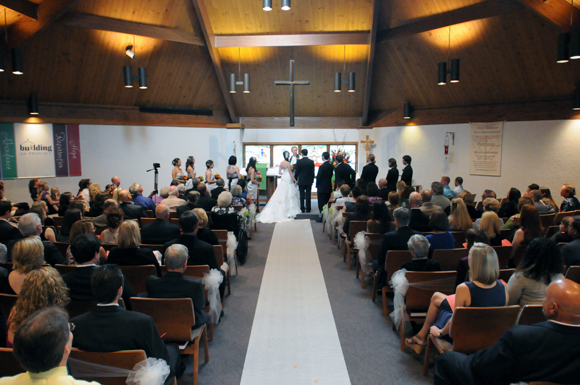 The church was beautiful.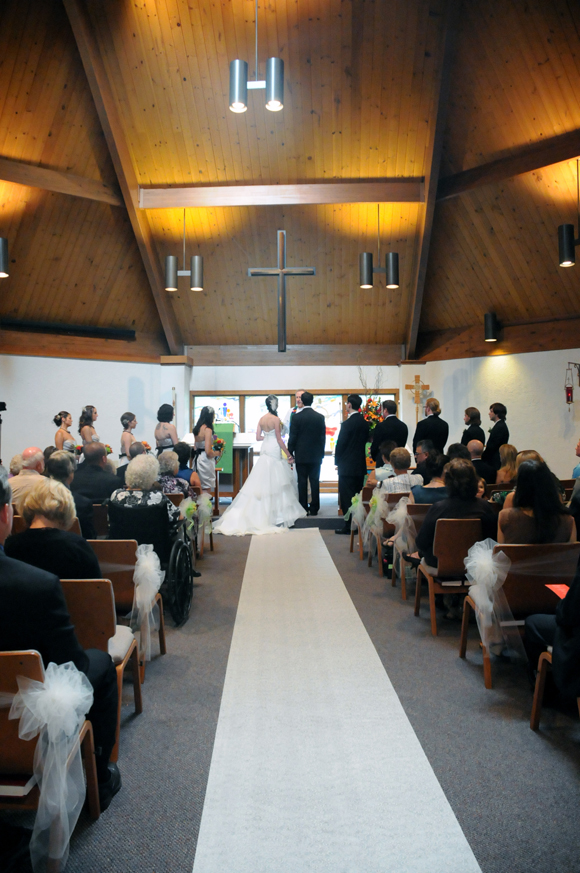 The ceremony was perfect.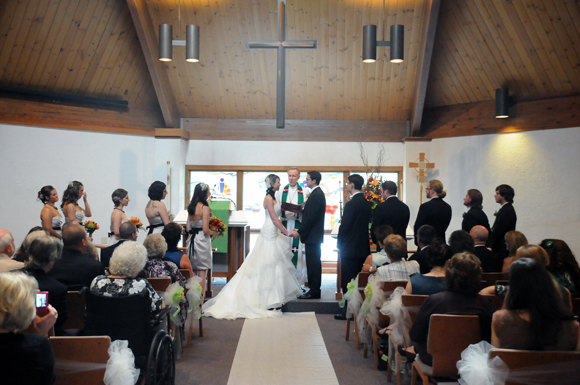 Just two crazy lovebirds getting married and living happily ever after.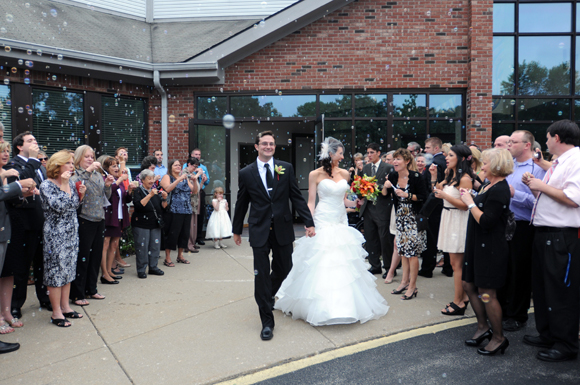 The ceremony was over in a flash, then it was off to do some solo pictures before the reception.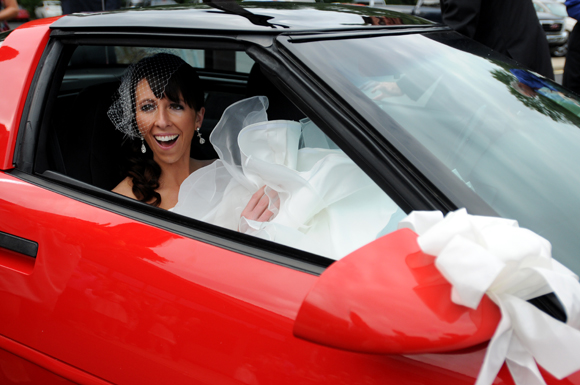 Shiny red corvette!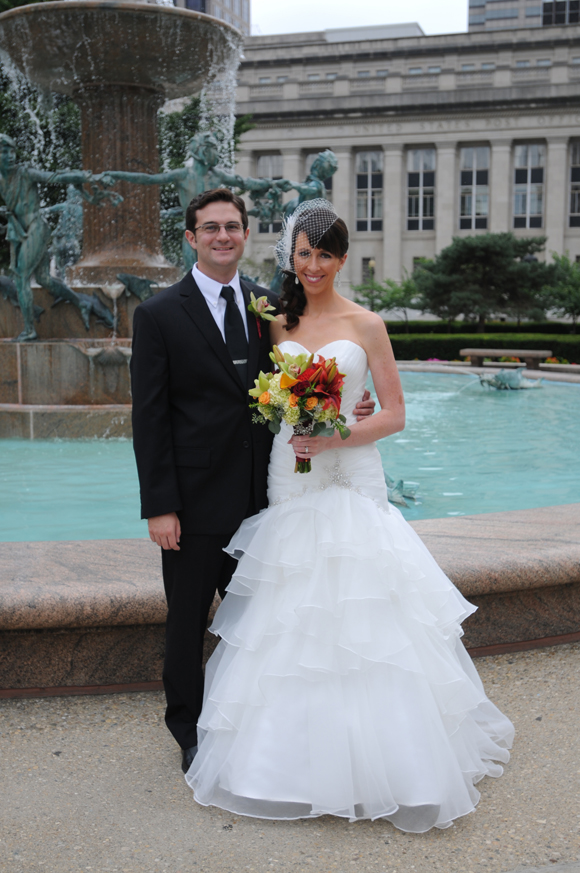 We headed back downtown to get a few more shots of the happy newlyweds before a night of fun and frivolity.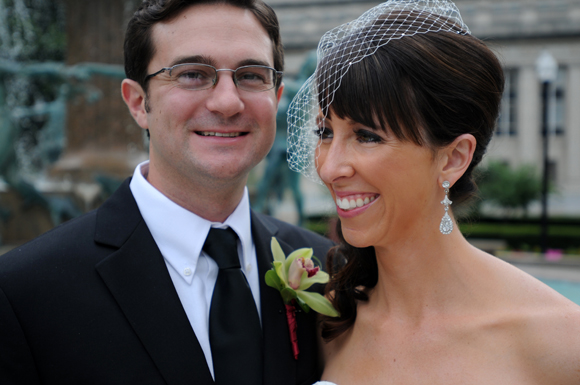 They're so good together.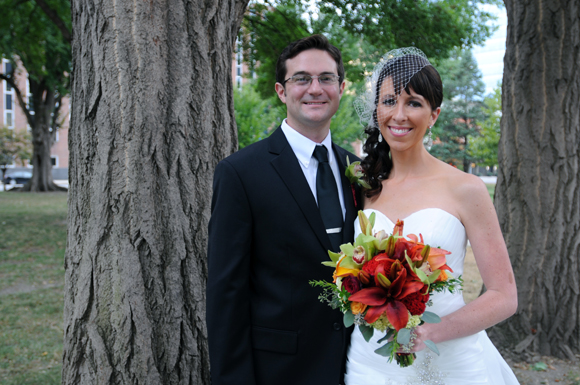 The best part is Morgan and Ben are such good friends. It was a pleasure getting to capture them on the happiest day of their lives.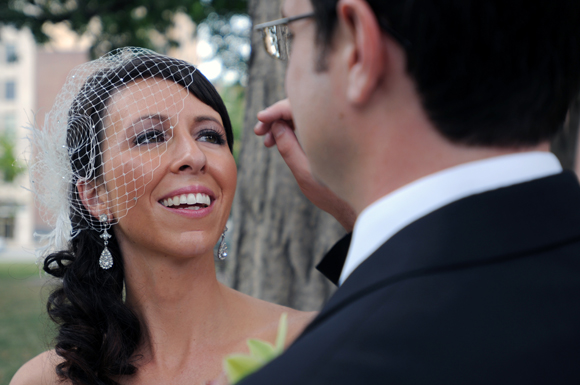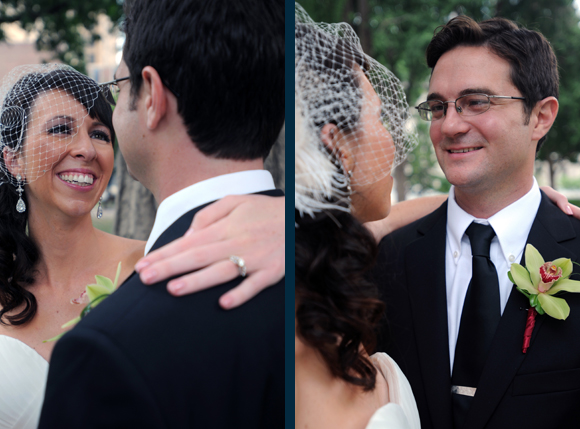 Love these shots side by side.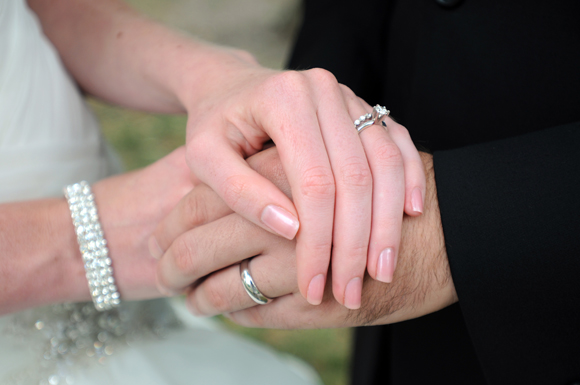 And of course we can't forget the obligatory hand holding ring shot!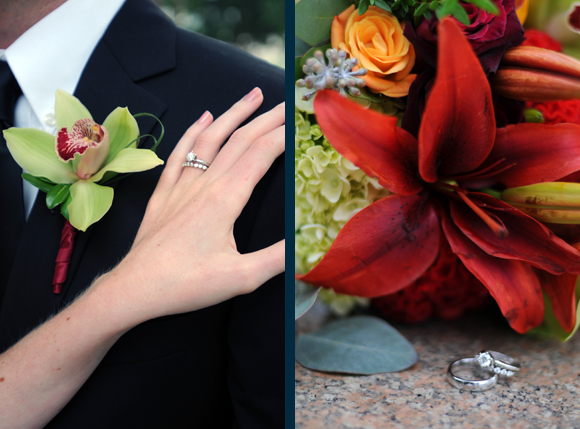 Gorgeous rings…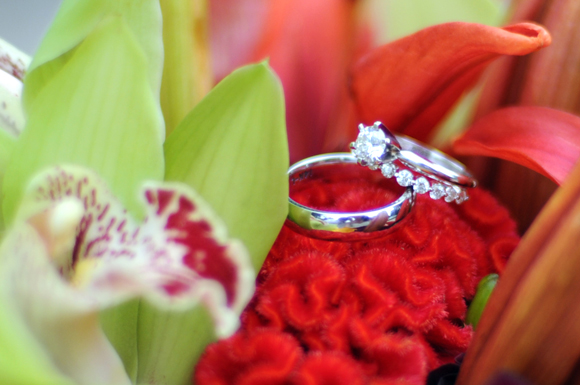 with gorgeous flowers.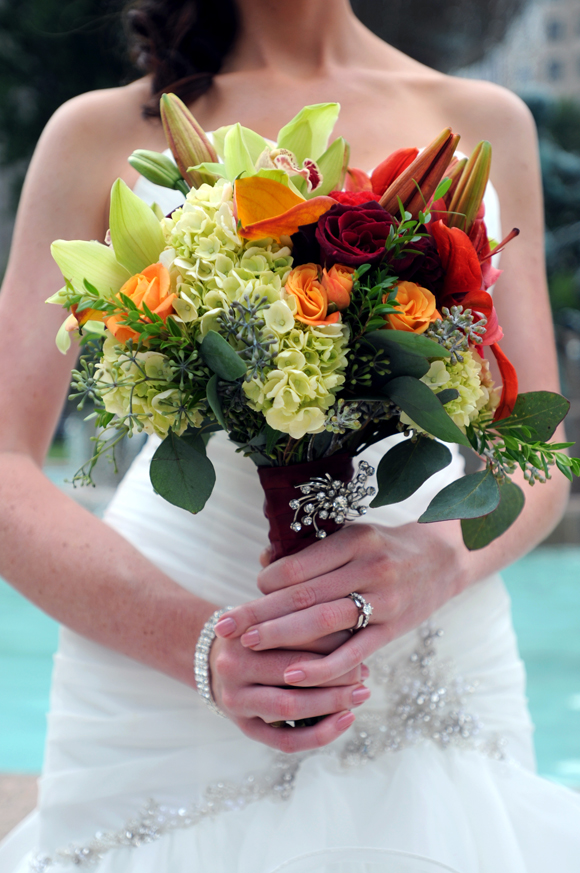 I believe the brooch on the flowers was Morgan's grandma's, or great-grandma's. It was an elegant touch.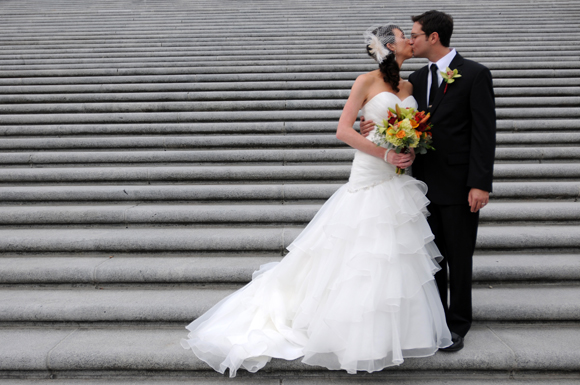 One last kiss before heading to the reception.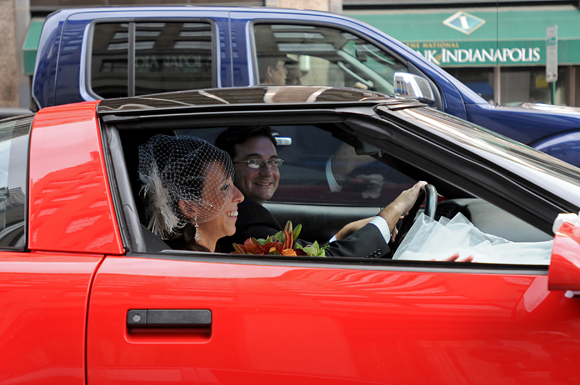 And we're off! It might have been a little dangerous, but I got some great shots from the car.
LOVE the decorations! Especially at the head table.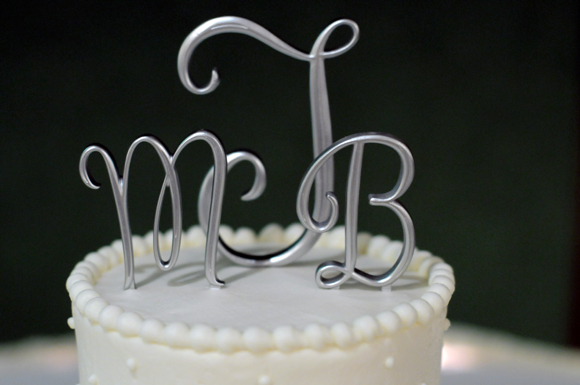 The cake topper was also pretty awesome.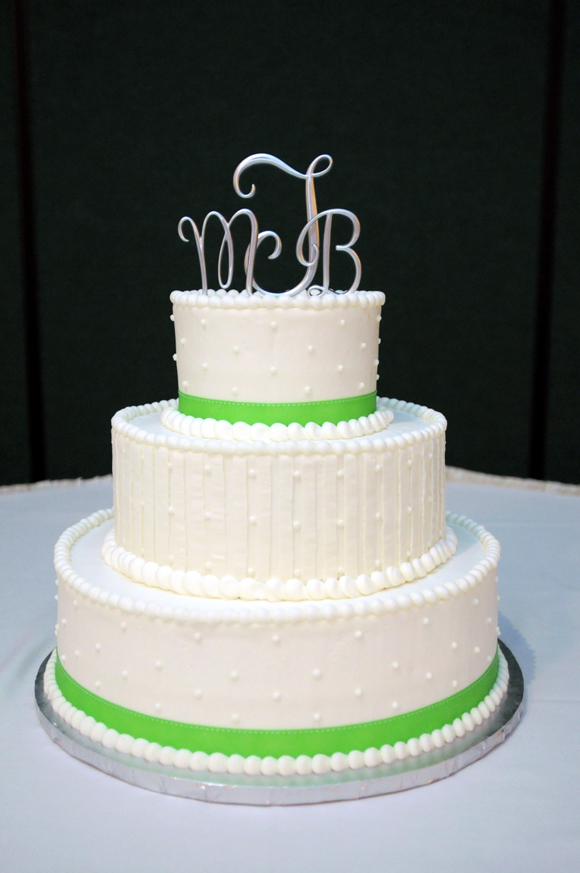 mmm. cake.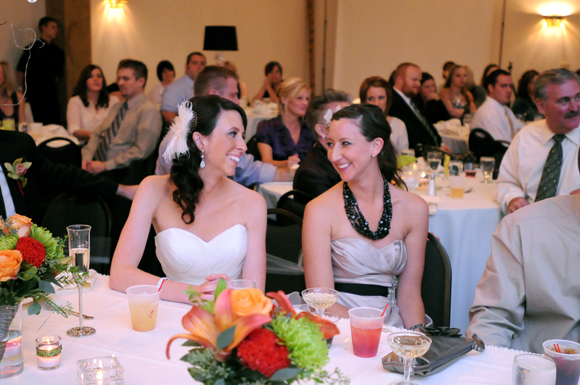 Morgan shares a look with her Maid of Honor.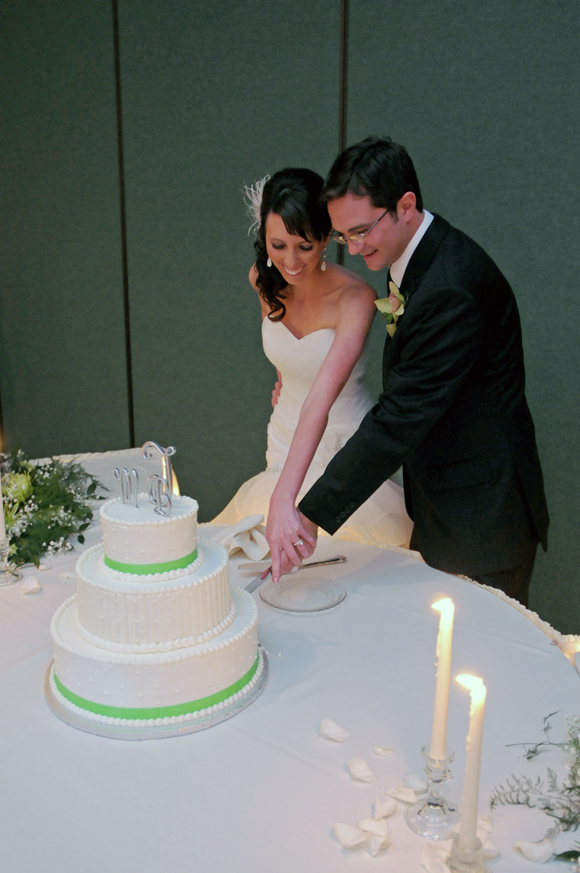 Then it was time to cut the cake!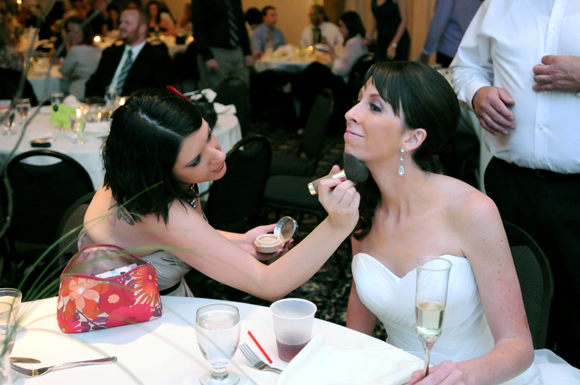 A quick touch-up…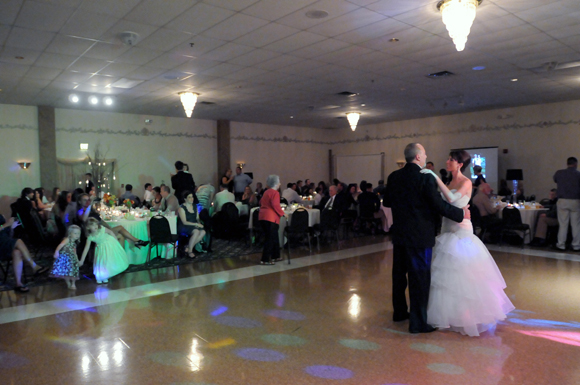 before the dancing begins. Here is father/daughter.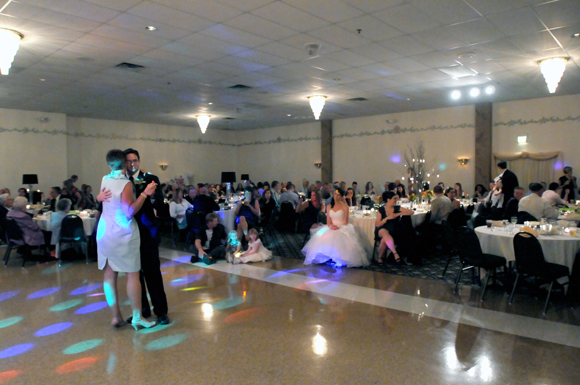 And here is mother/son.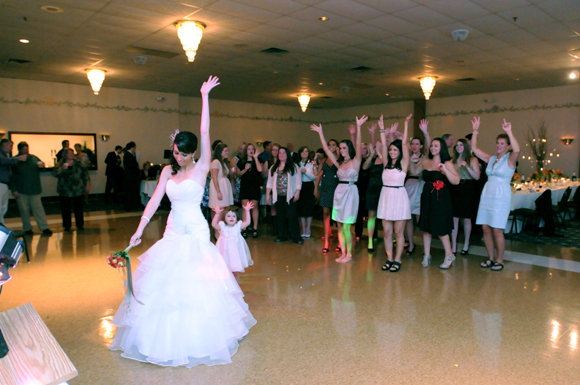 Time to toss the bouquet!
And listen to some speeches.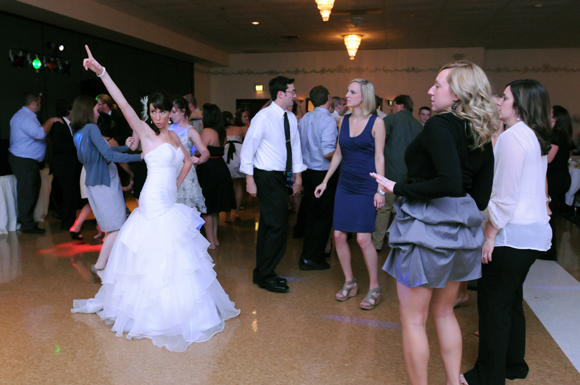 Finally… time for dancing! I don't know how many dresses Morgan tried on, but I was told she had to try out her signature dance moves in each one to make sure she could pull them off.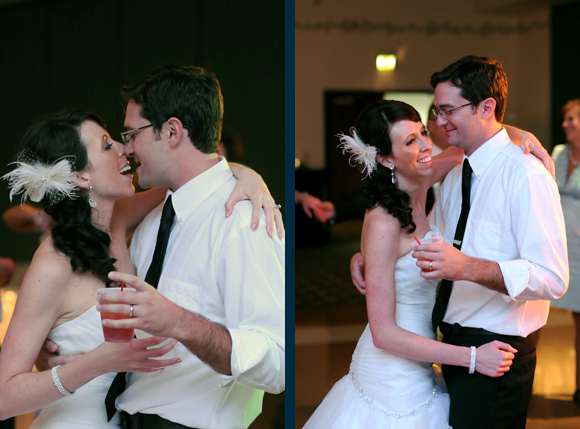 Happiness :)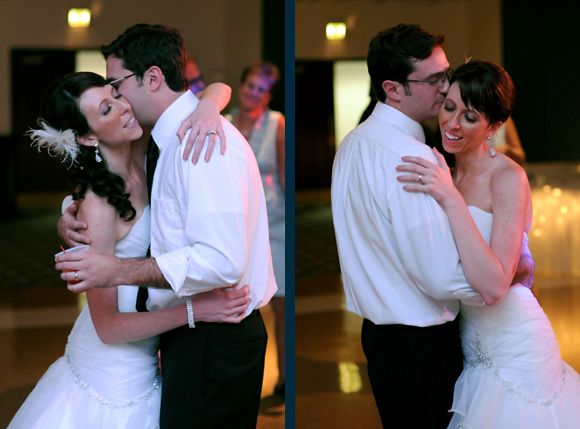 More happiness :)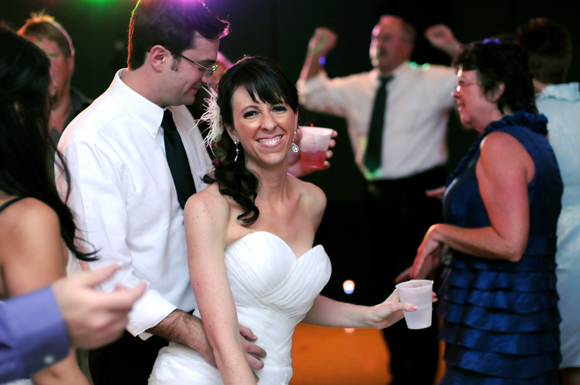 And endless happiness, through the night and for the rest of their lives.
Congratulations, Morgan and Ben. You two are made for each other and it was a privilege being able to capture this beautiful day. Thanks for dropping by, blogstalkers!
-Adam