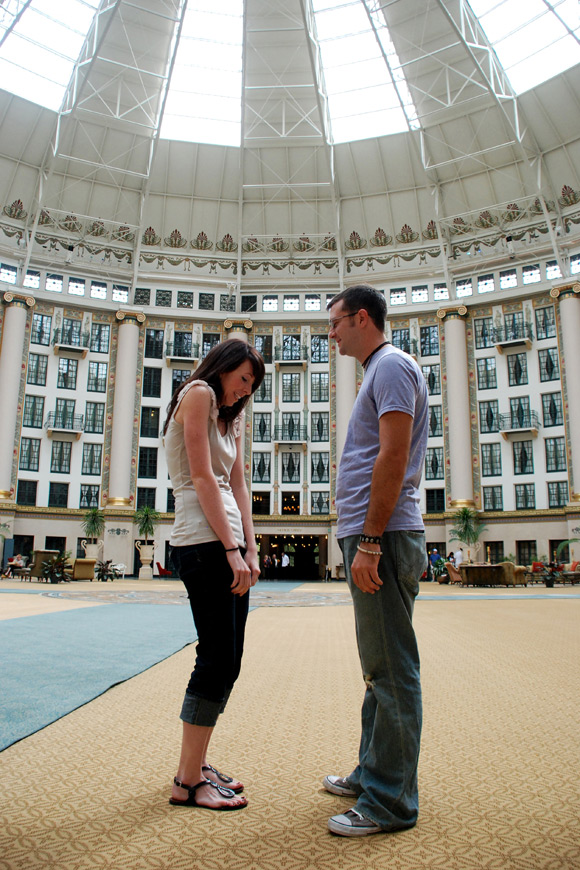 These are my friends, Morgan and Ben.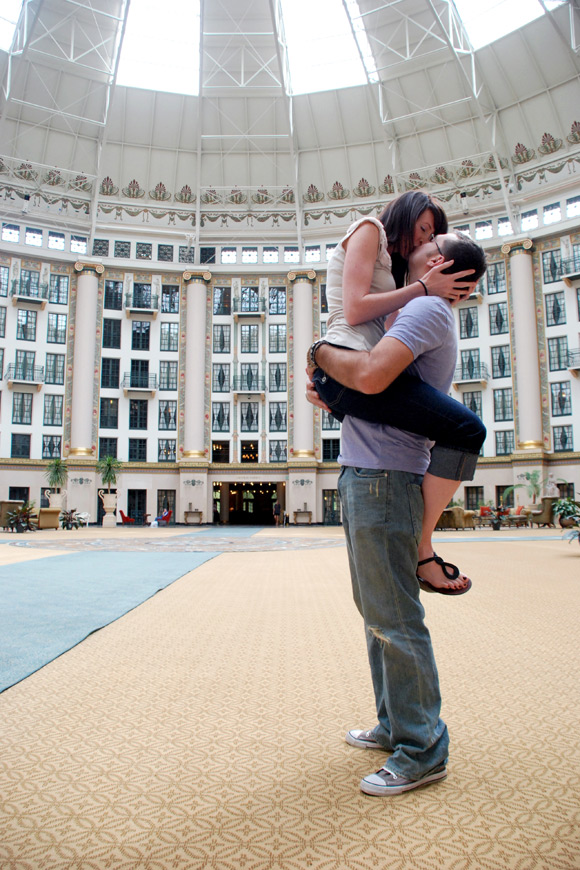 They are very much in love.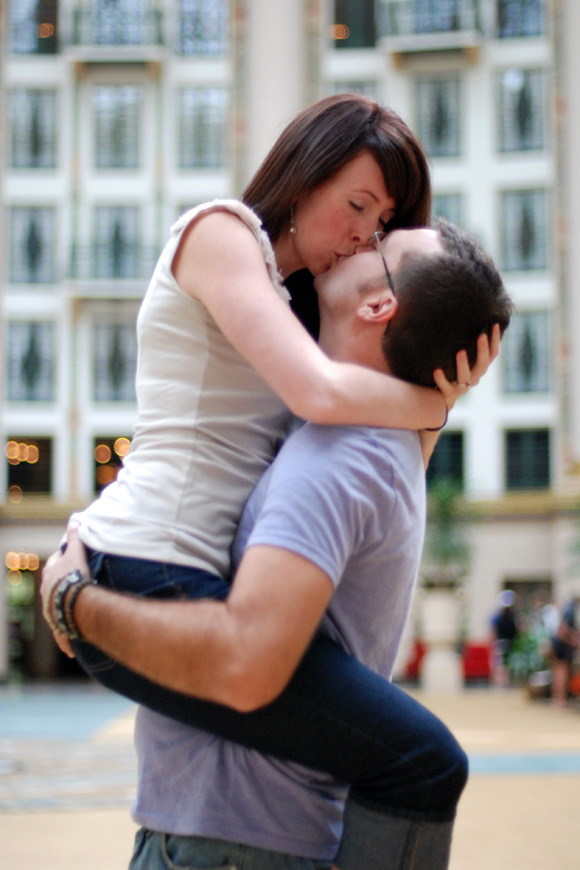 Like, ridiculously in love.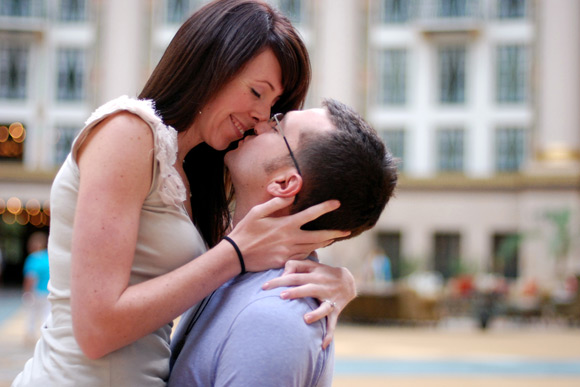 Okay guys, get a room…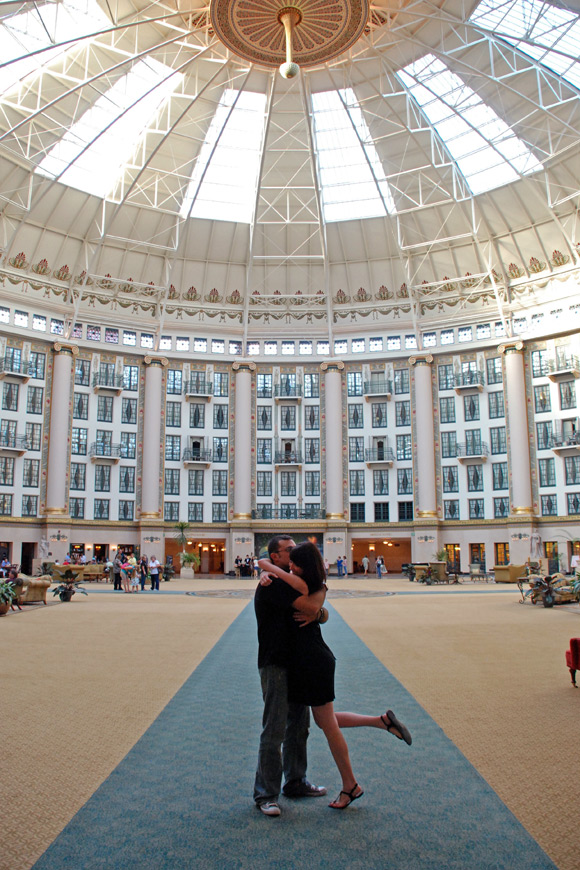 And we did! All of us, that is, down at the French Licks Springs Hotel. Jenni and I went down there with Morgan and Ben a few weekends ago to take these fantastic engagement pictures. That's right! Morgan and Ben are getting hitched. You might remember them from a previous blog entry where they had a speakeasy engagement party. Well, these photographs are little better than simple party shots.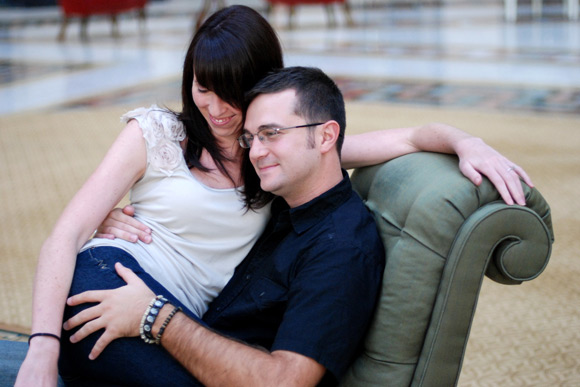 We started off taking pictures at the West Bayden Springs Hotel (right down the road from our hotel). There's a lot of history there, which I won't go into right now, but it makes for some glamorous photography.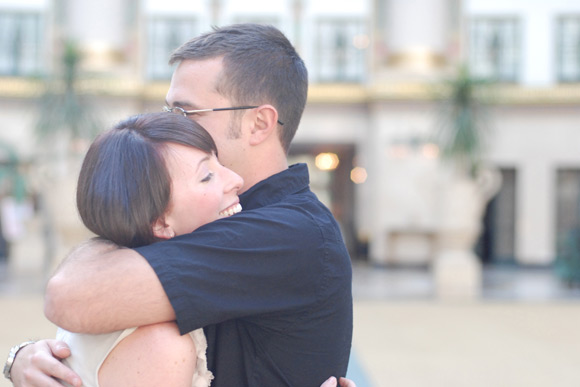 And the lighting is gorgeous in the atrium, which is essentially a giant dome.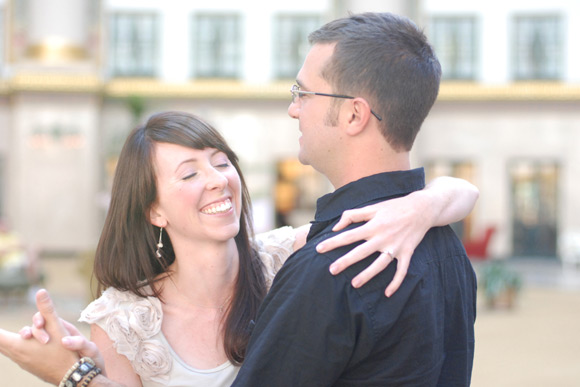 Built in 1902 and with its one-of-a-kind domed atrium spanning 200 feet, the West Bayden Springs Hotel has been called the "Eighth Wonder of the World." Oops! I forgot I said I wouldn't go into the history!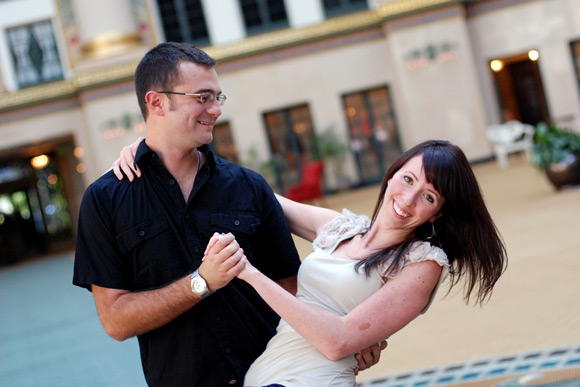 That's right. Let's bring the focus back on the cute engaged couple.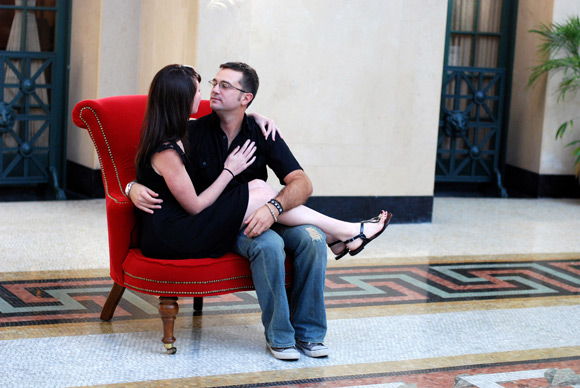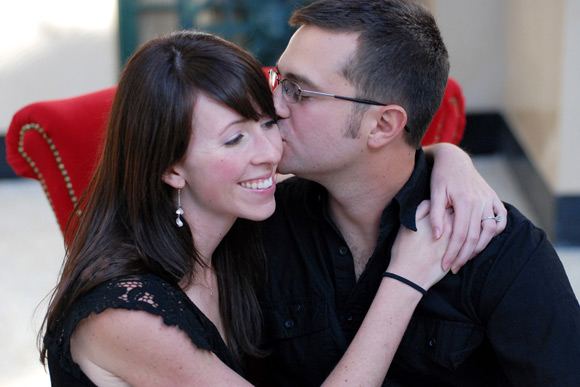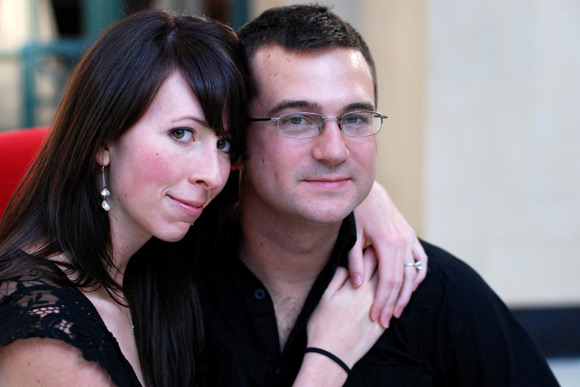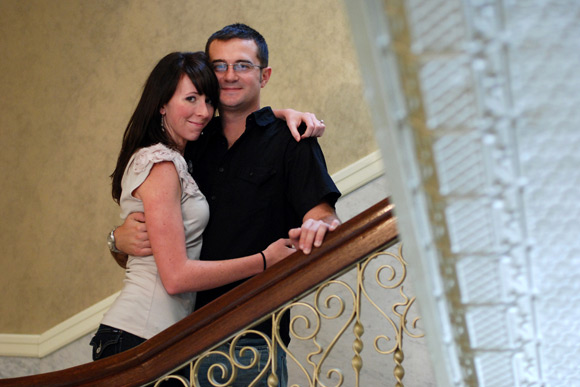 After we left the atrium, we took some shots throughout the rest of the hotel.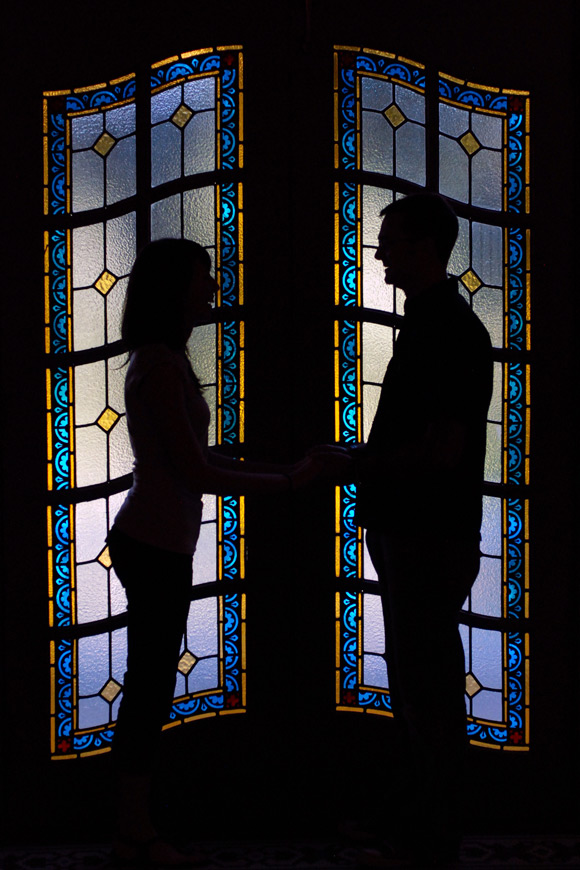 I thought this one was really artsy and romantic.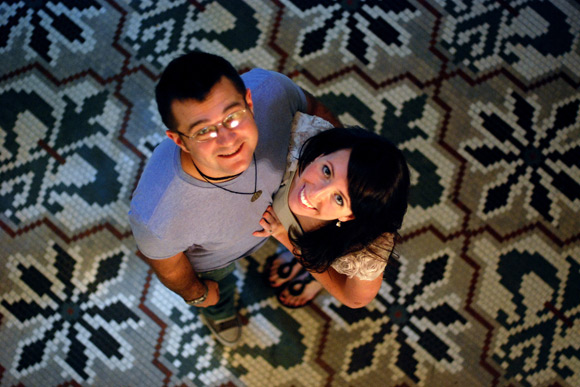 And this was a fun angle! Wow, check out that amazing mosaic floor tiling. They don't make things quite like that anymore.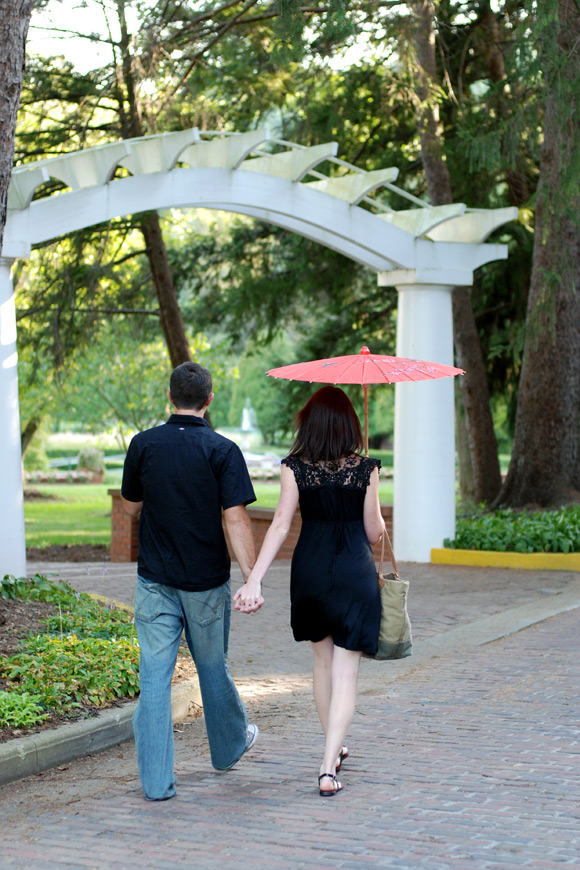 After we finished inside, we headed outside to the gardens.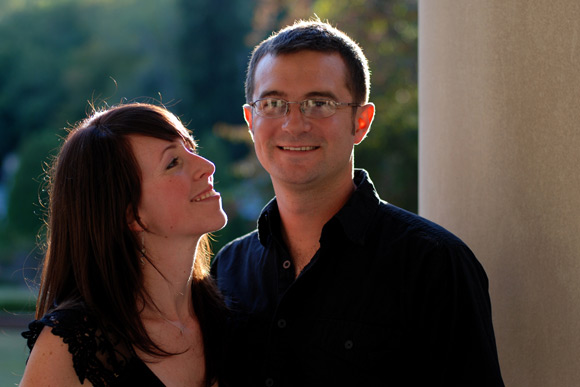 The sun was starting to set, which is the perfect time of day for pictures. Us photographers call it the "golden hour."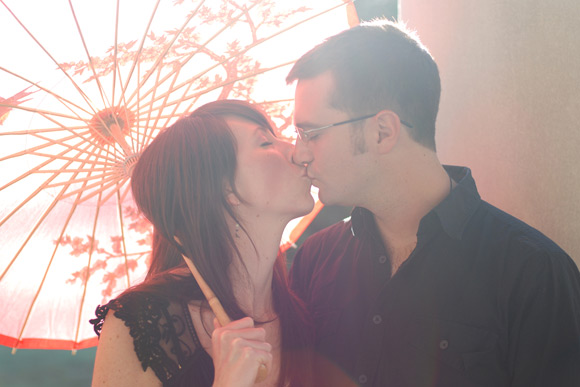 Golden!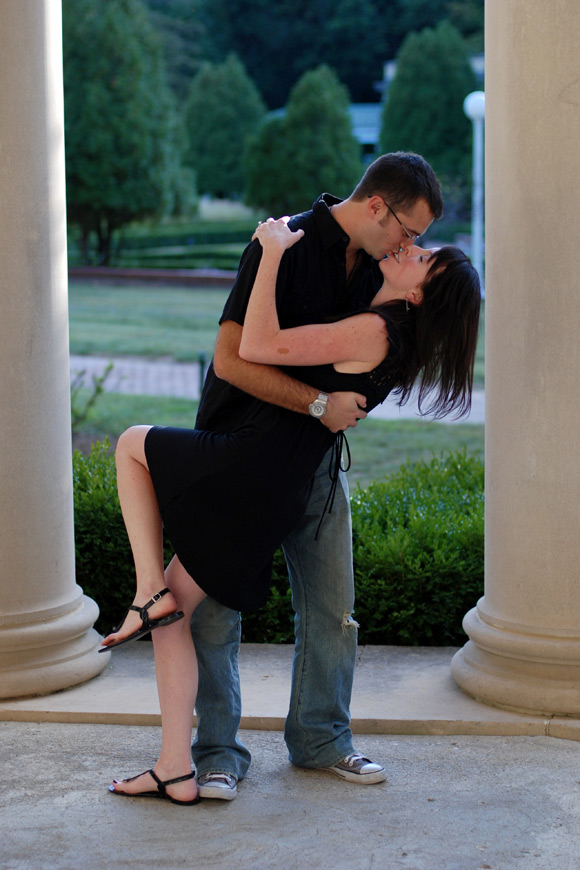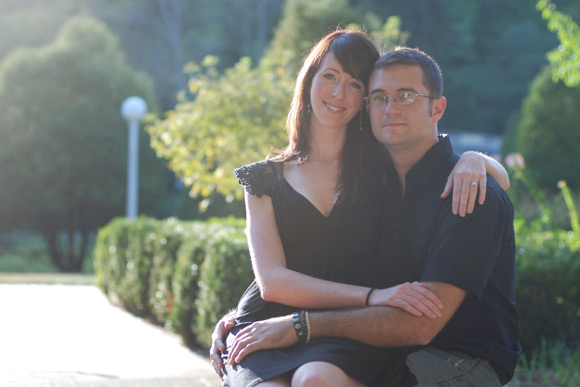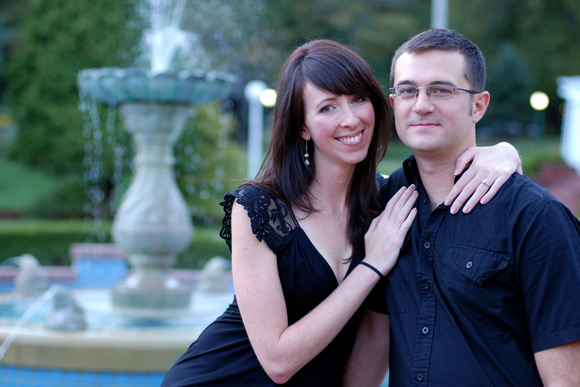 The gardens were beautiful and made for some great backgrounds. Fountain here.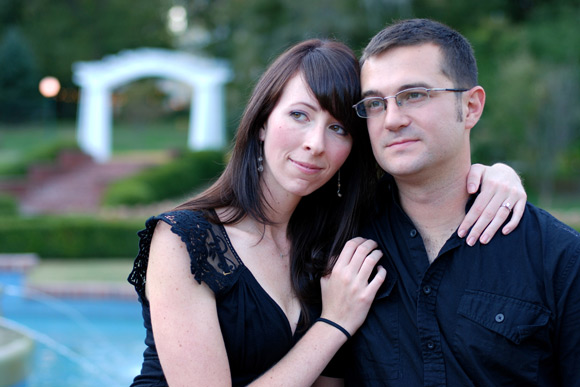 Five steps to the left, there's a gazebo in the background!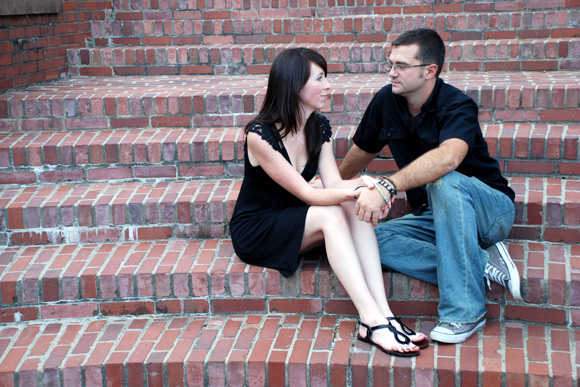 As the sun went behind a hill, we decided to take one last shot before heading over to the train graveyard.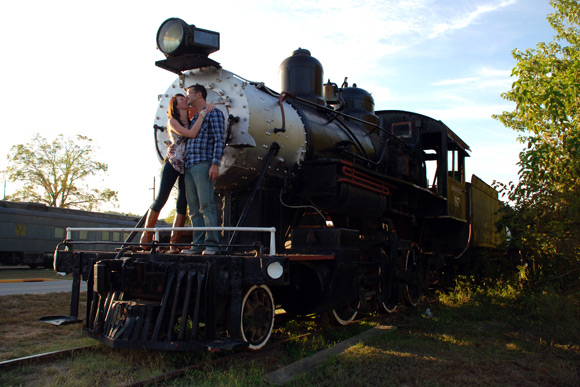 If you thought all those previous pictures were good, you haven't seen anything yet!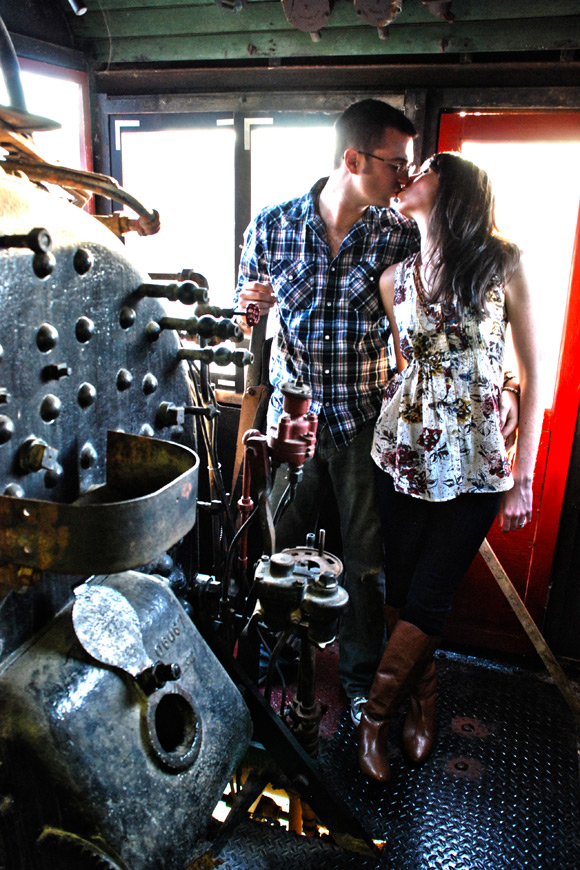 I think this might be my all time favorite photograph of the session.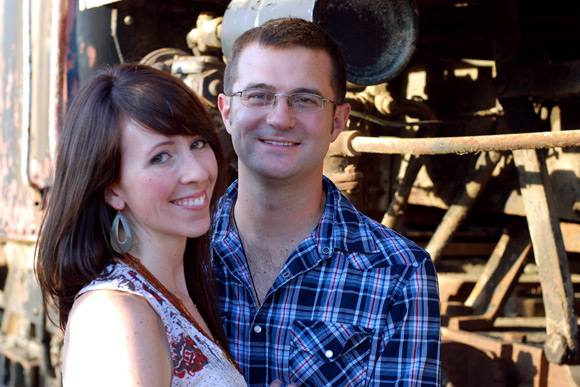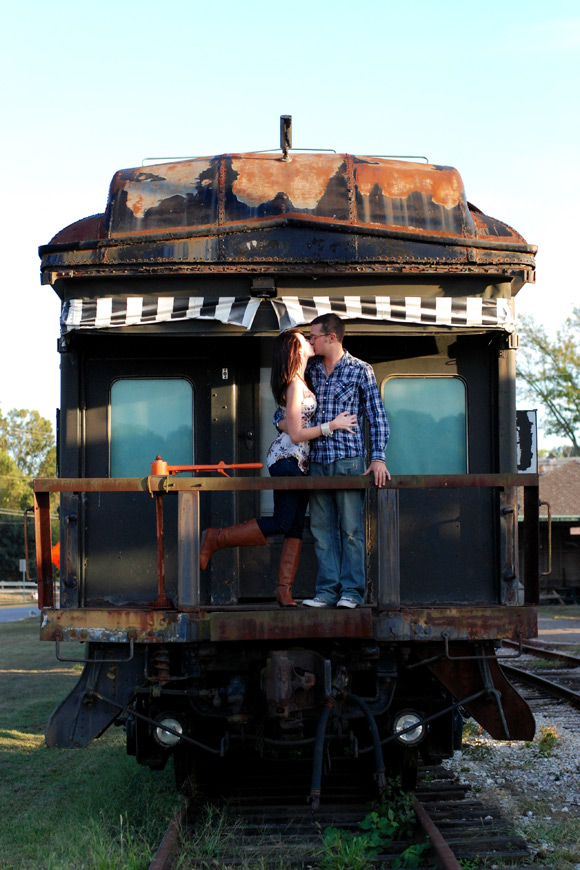 I think all the train shots turned out freaking amazing, if I do say so myself. They're very rustic and vintage. I love the color of the sky in this picture and the rust on the back of the train car.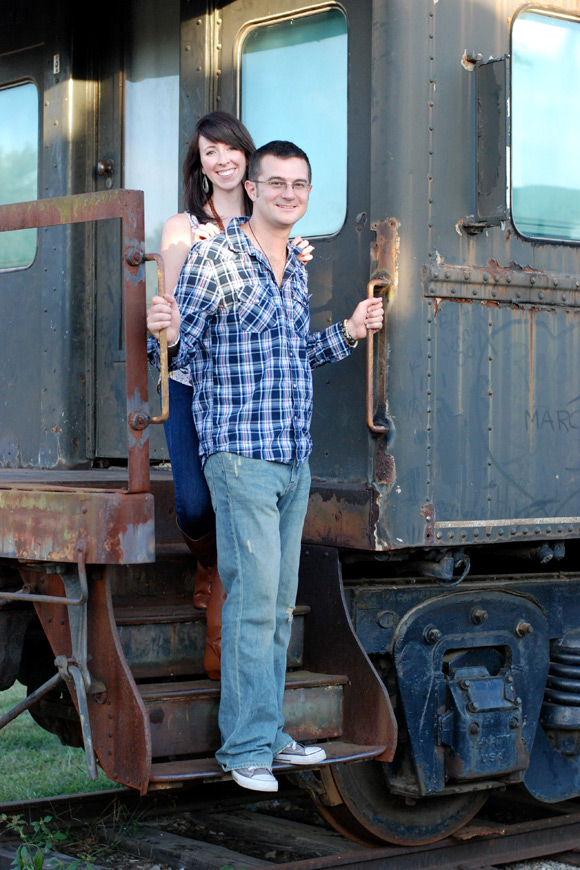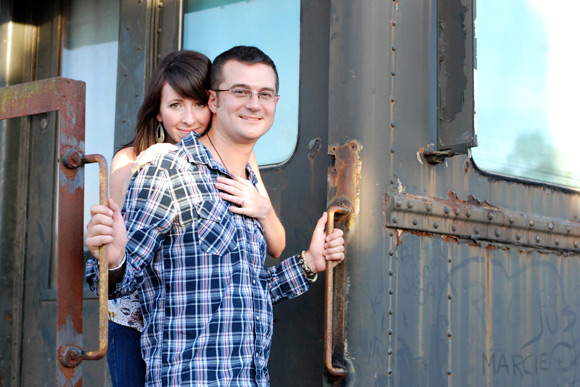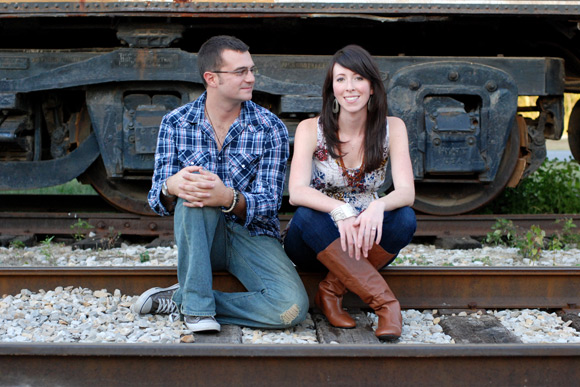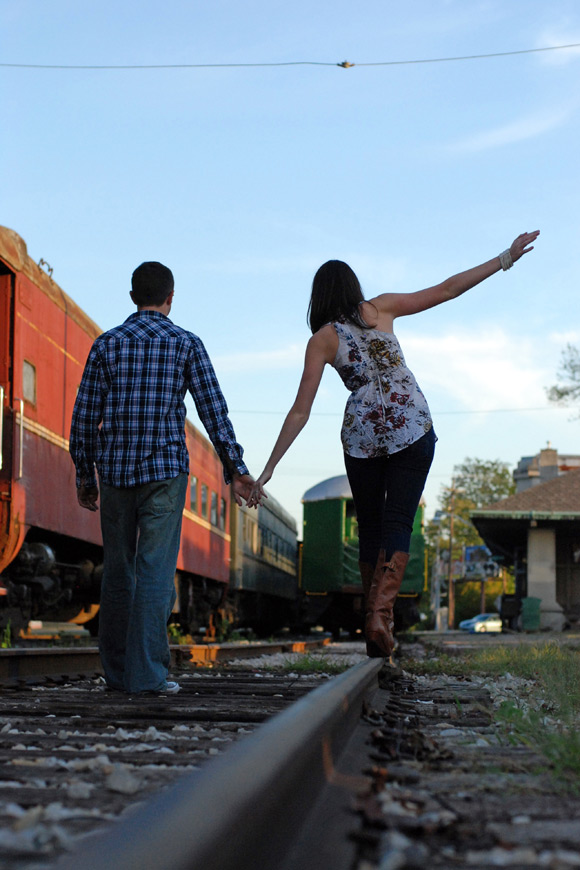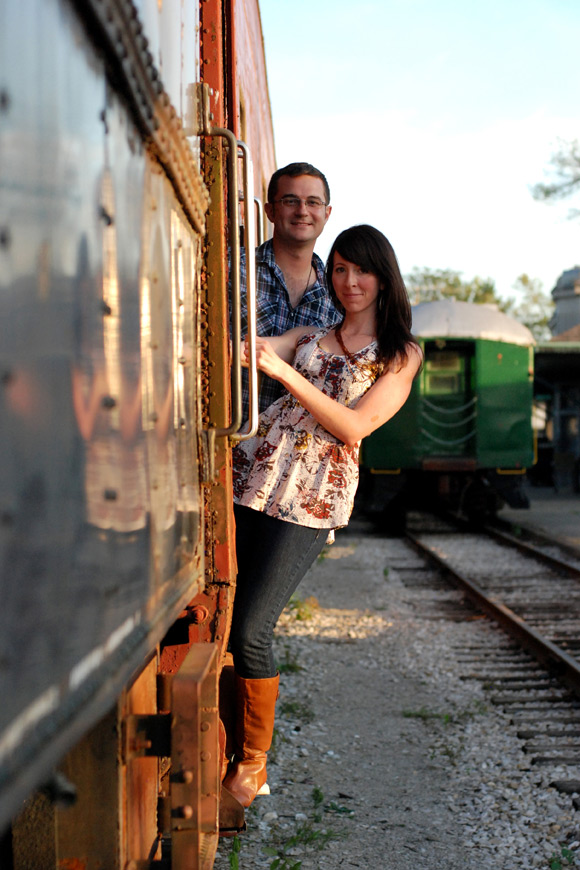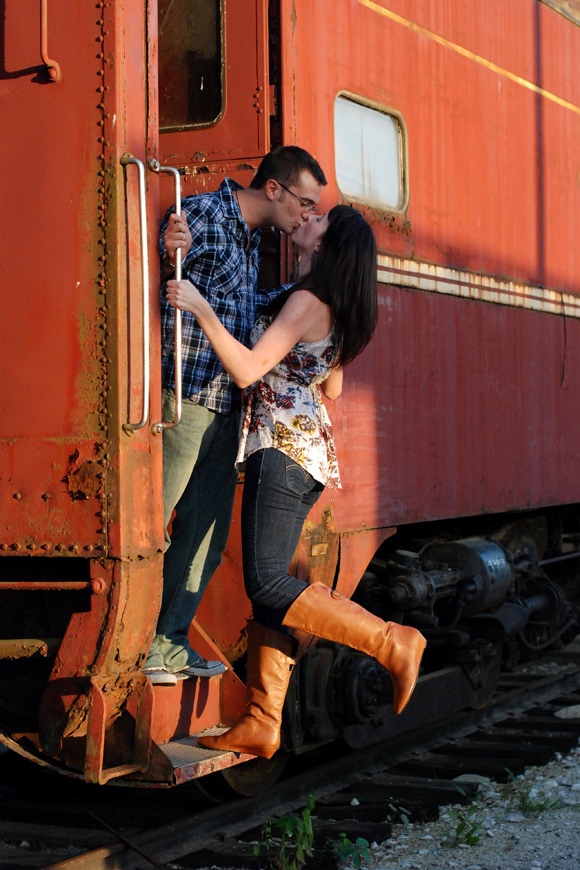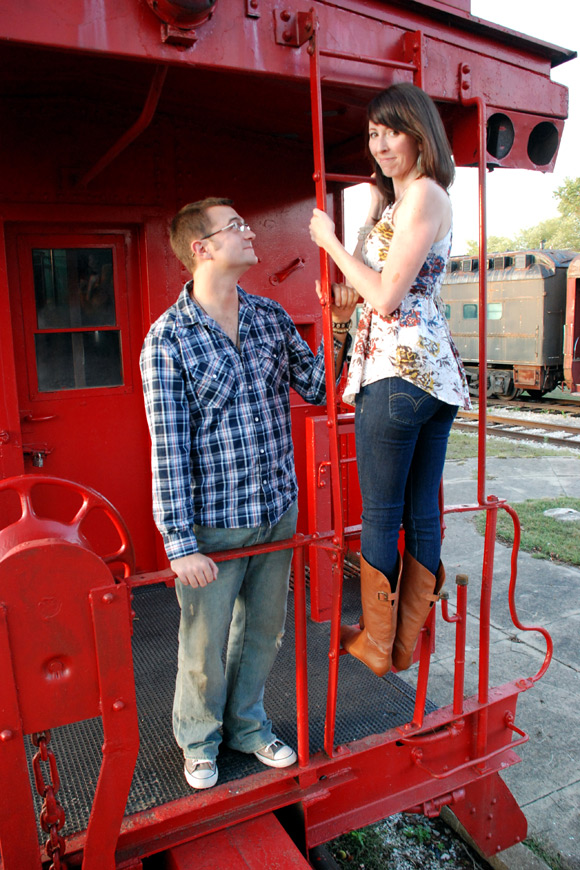 Look! We found a caboose!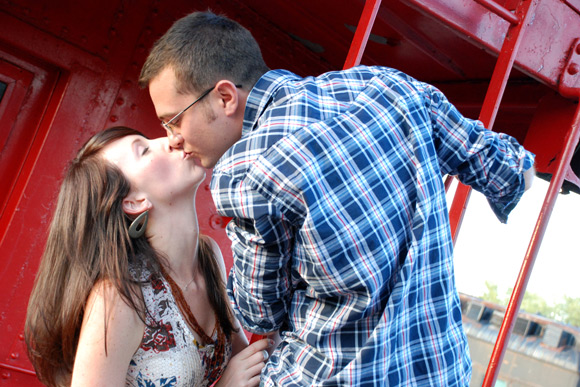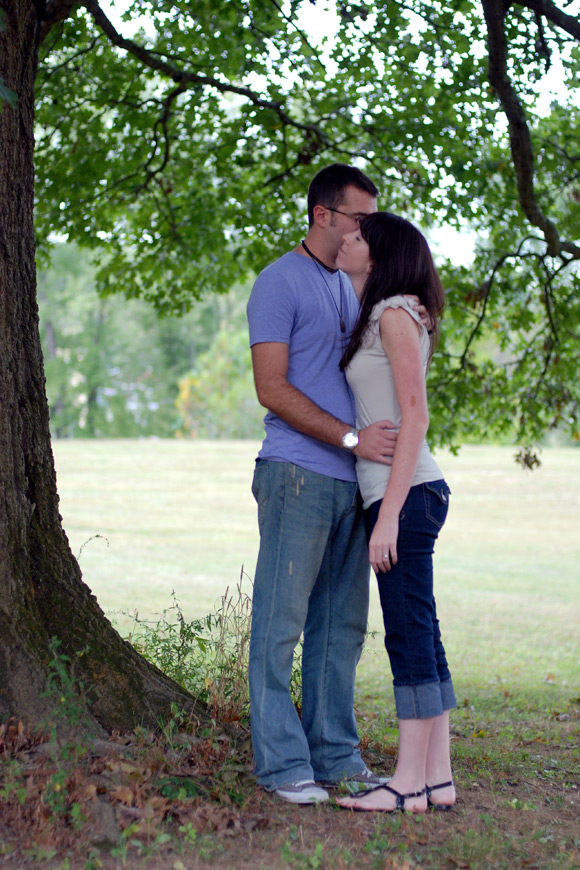 As we wind things down and the day ends, we think to ourselves, "Job well done."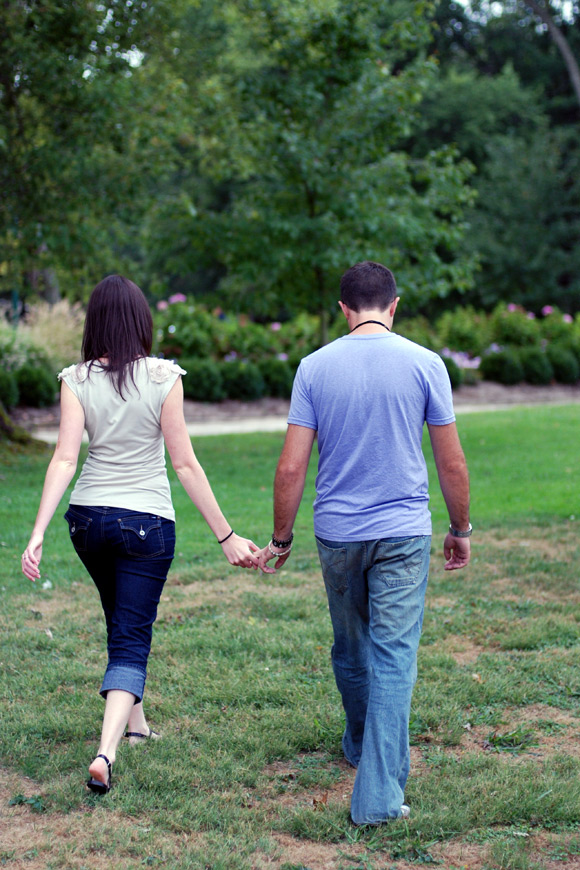 And off they walk, hand in hand like lovers do.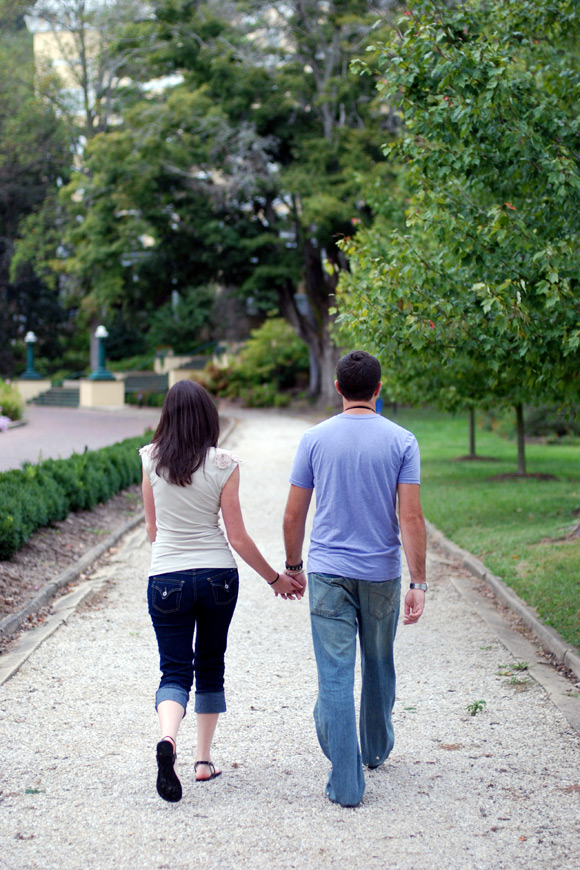 Awwwwww.
Well, that ends it for this update, folks. I hope you liked the pictures. There were many, many, many more, but I couldn't post them ALL here, could I? These were my favorites among the favorites, and I cannot express to Morgan and Ben how much I appreciate knowing them and having them in my and Jenni's life. I love double dates!
Let me know what you think, blogstalkers, and which were your favorites. Until next time!
-Adam