My friends Morgan and Ben recently got engaged, and they're having their engagement party in a few weeks. My wife Jenni, as a maid of honor, is helping plan it. The theme? 1920's Speakeasy! They decided to use this picture to represent the party.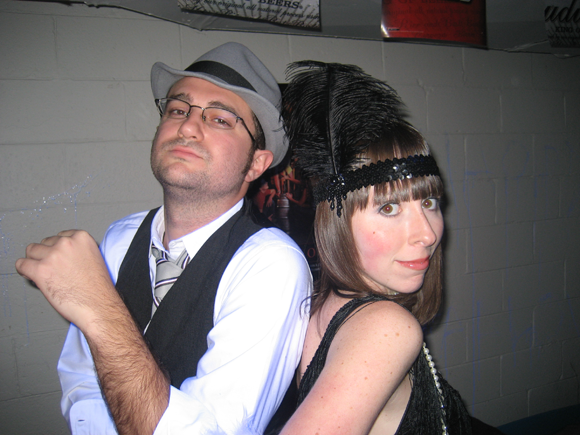 Now, while this picture is pretty good, I didn't particularly like the background. I decided to try sprucing it up a bit using my mad photoshop skills. This is what I came up with…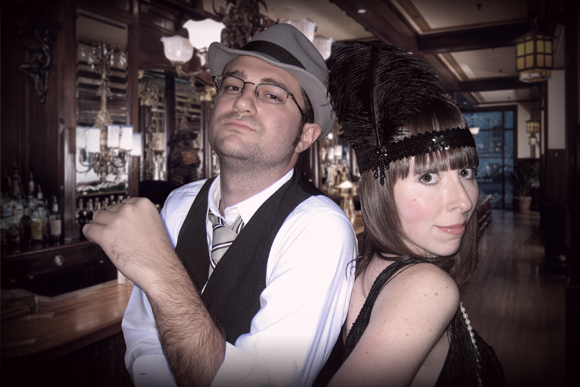 Am I awesome, or am I simply amazing? You tell me! This is being made into a 30×20 poster, so if you want to check out the full size version, click HERE. Wow, look at that attention to detail.
Thanks for dropping by, blogstalkers!
-Adam