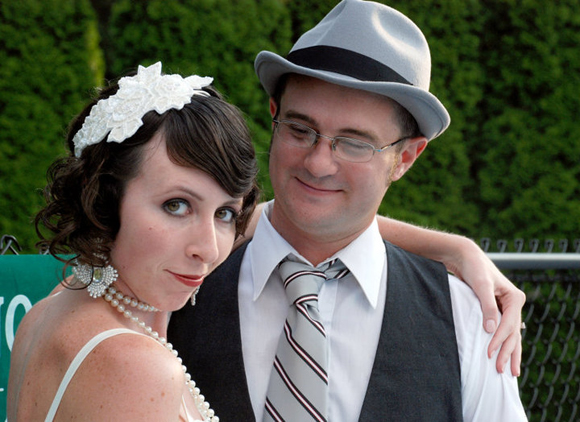 You might remember Morgan and Ben from the recent post where I had some fun Photoshopping an image of them in order to make a poster for their engagement party. Well, guess who got to take pictures at the engagement paryt! Me, baby, me. Check out the happy couple.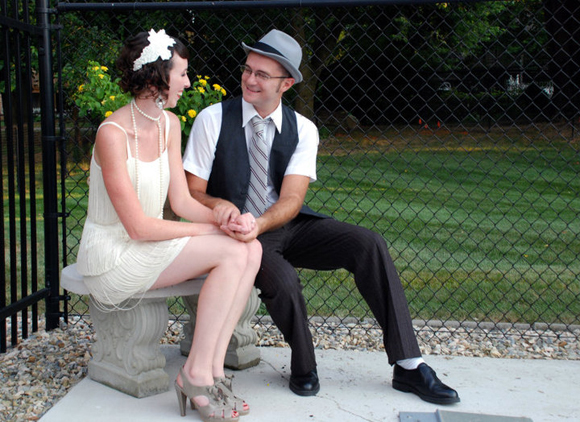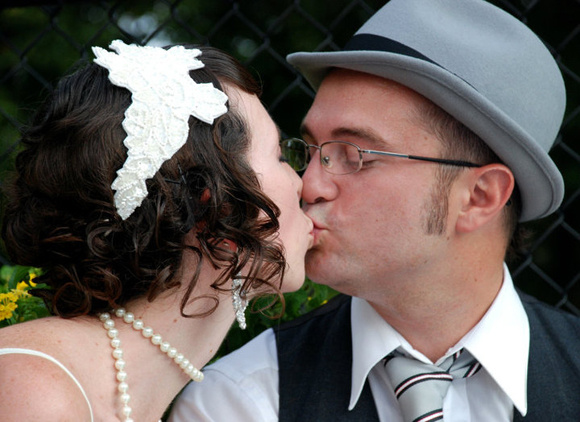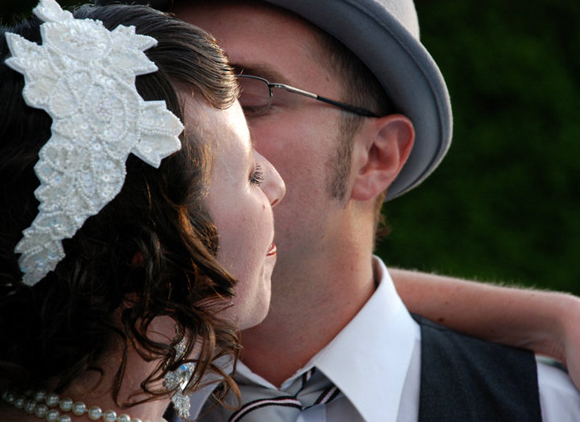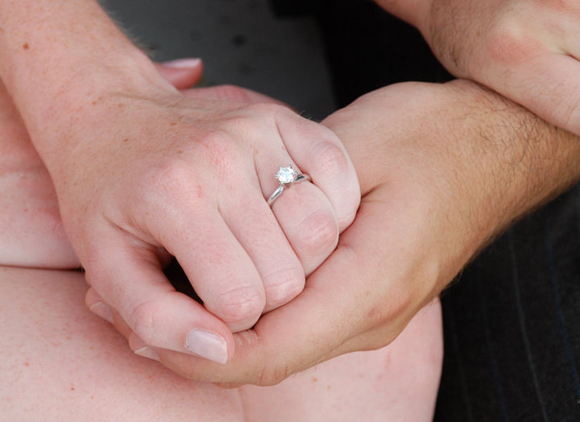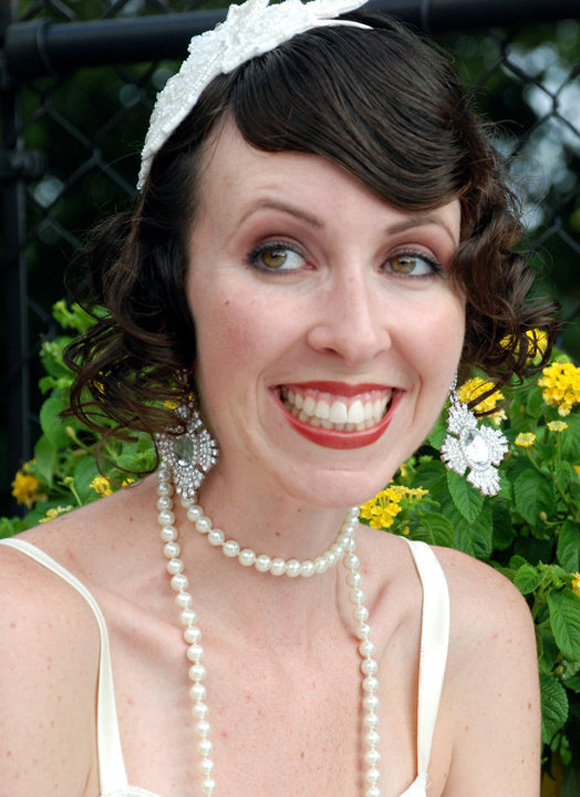 Look at the happy bride to be!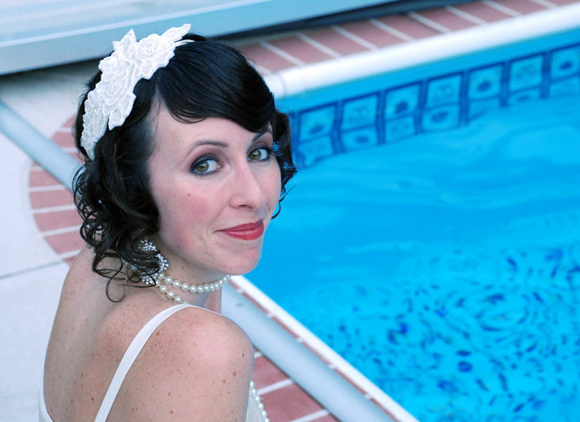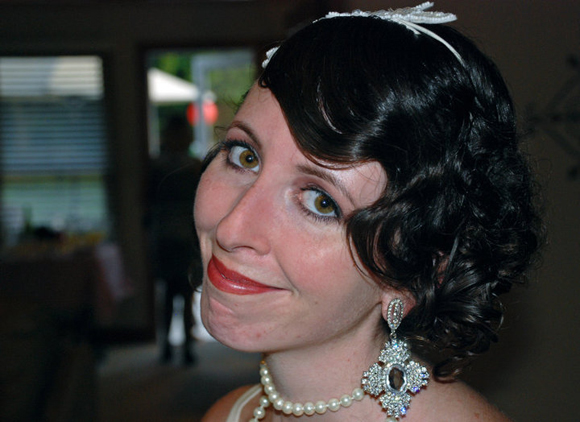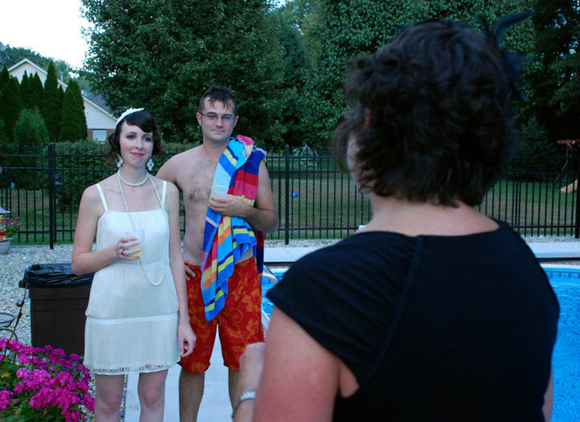 This would be when Morgan's Mother gave a lovely speech. Yay for the happy couple!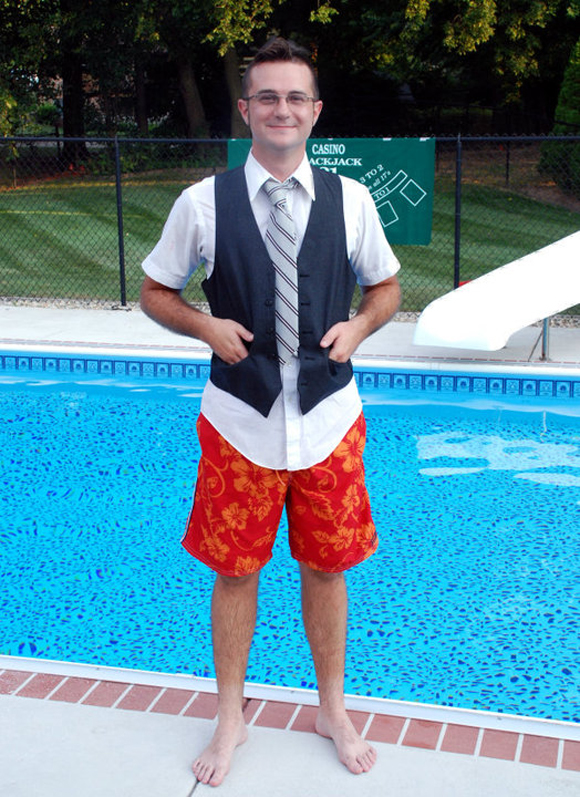 This is one of my all time favorite pictures for the evening. Nothing says "classy" like a dress shirt, a vest and swim trunks. Ben is bad ass.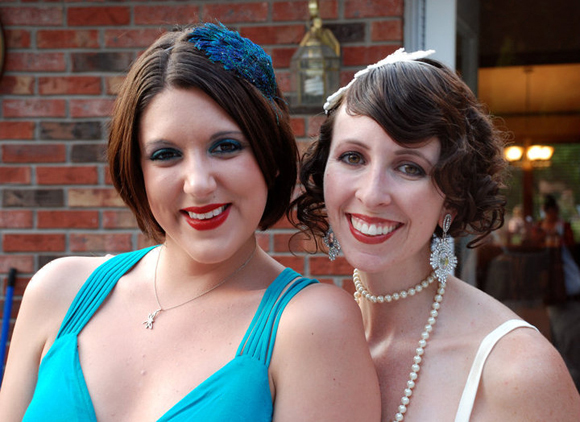 And of course I have to throw in some shots of my beautiful wife, Jenni. She's one of the Maids of Honor and helped plan this whole shindig! I'm very proud of her for all the work she put into the event.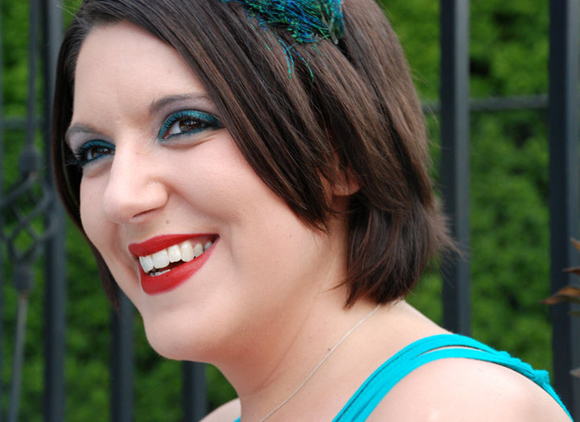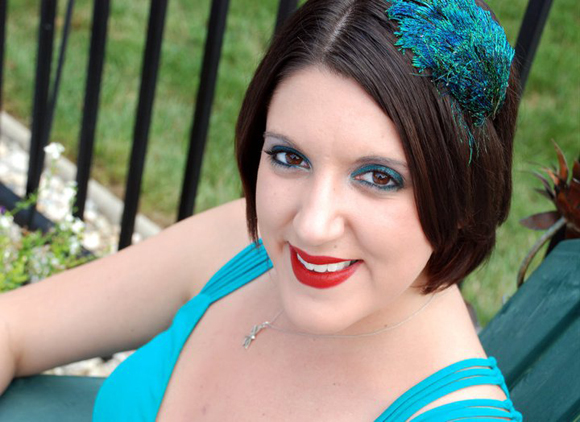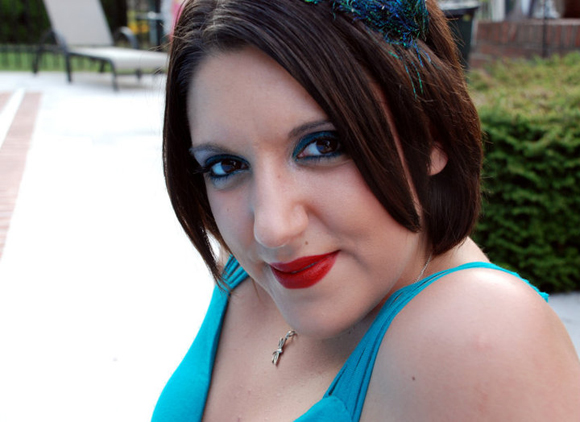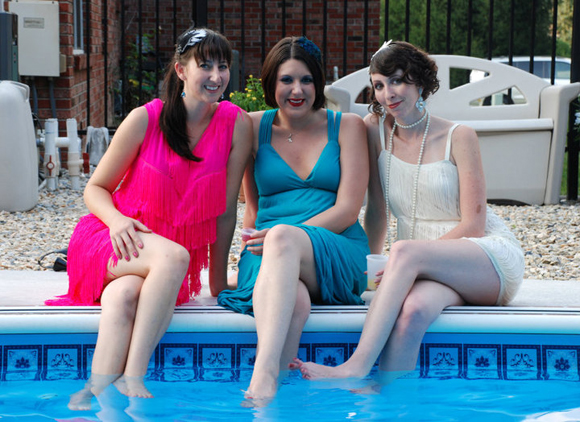 The new addition (girl on the left) would be the other Maid of Honor, Alli. These three have been besties for a long, long time.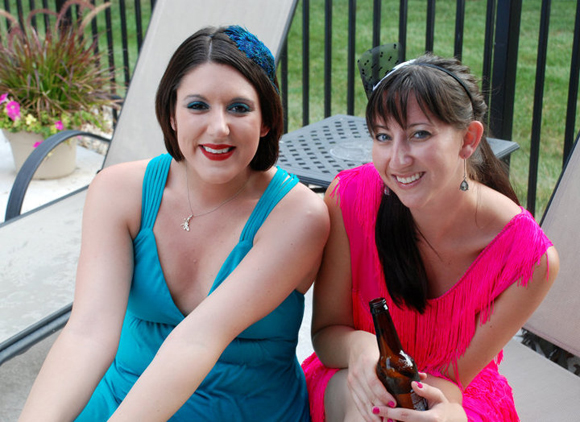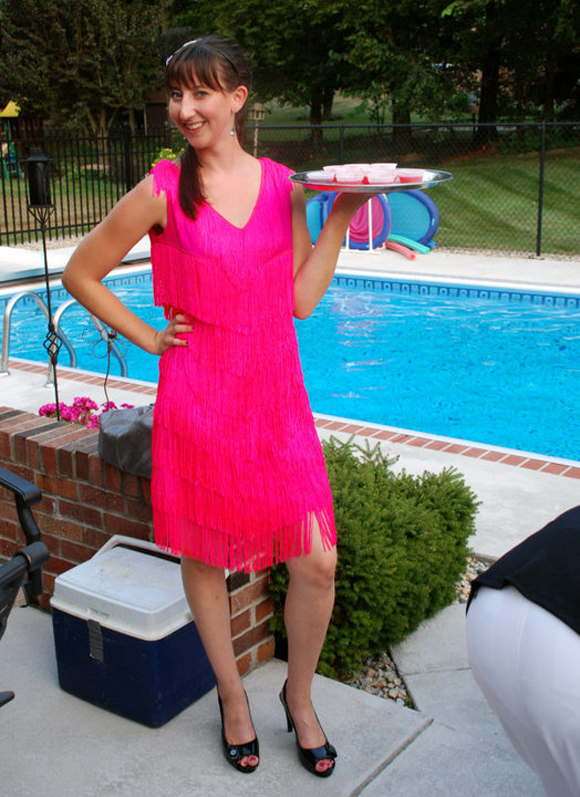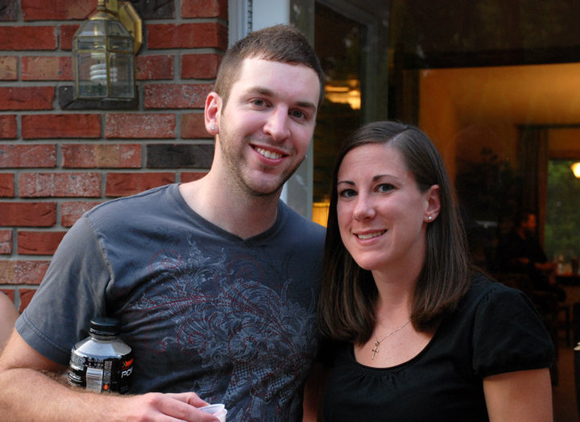 This is Morgan's Brother.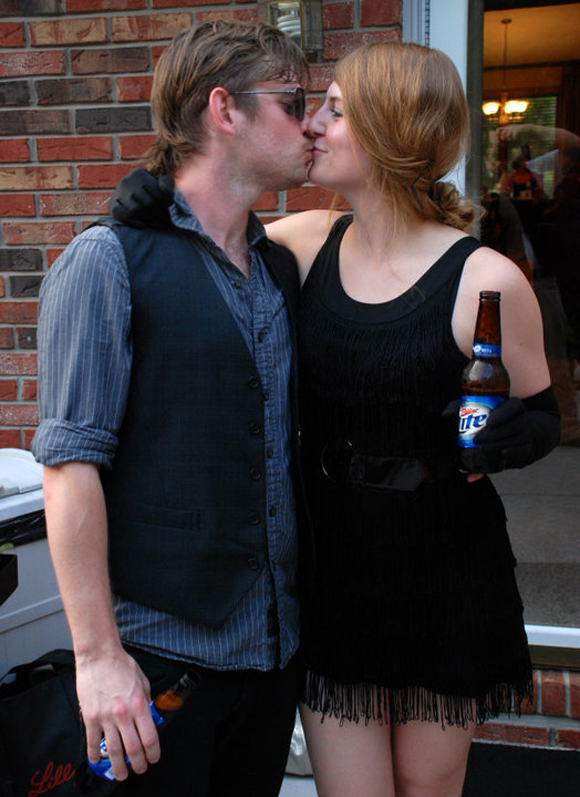 And this guy you might recognize from my previous post where I took band pictures of Stereo Deluxe. Luke is the bass player! Oh, and if you didn't realize it yet, Ben is in the band, too. He rocks out on vocals and guitar.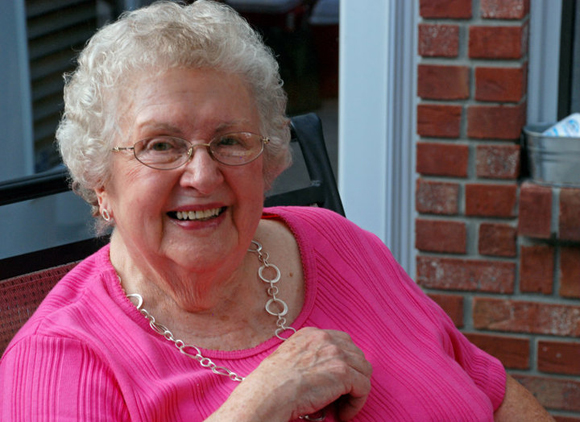 Grandma!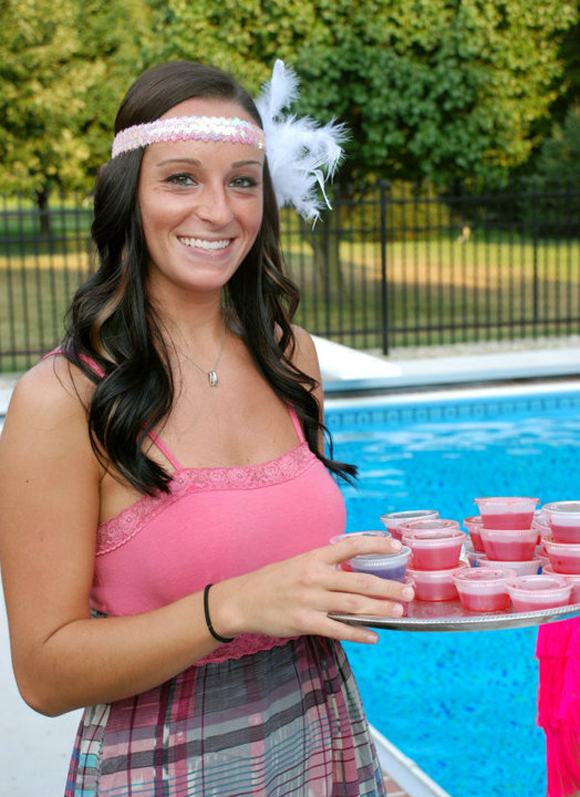 Love the headpiece. Very Roaring 20s.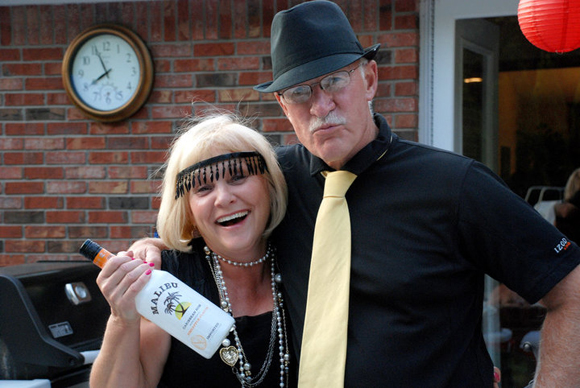 But I'm not sure there was Malibu Rum back then.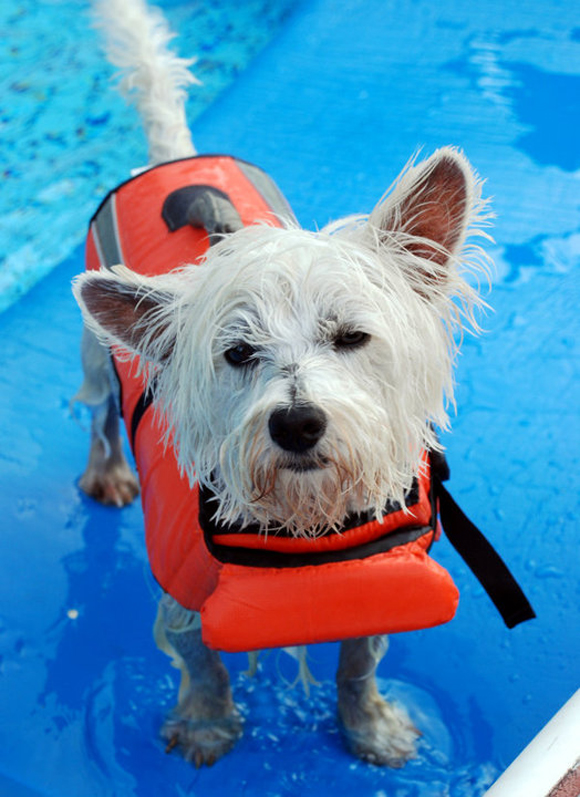 And this is Buddy. He was the life of the party for awhile. He may be small…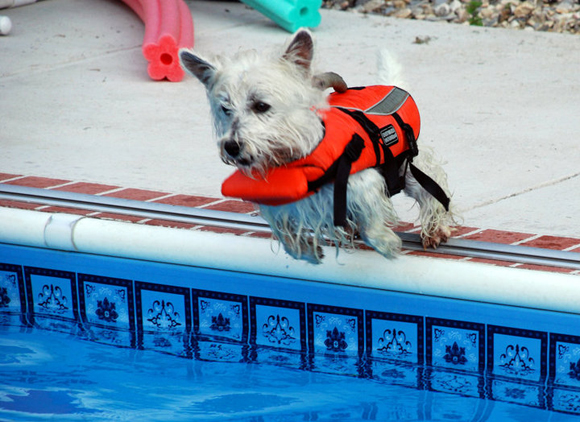 But he is fearless!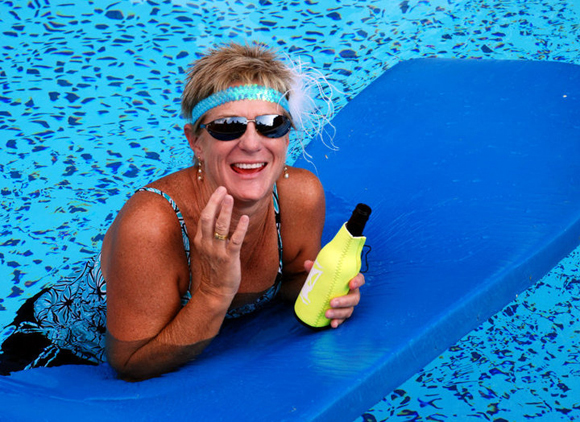 Ben's Mom in the pool.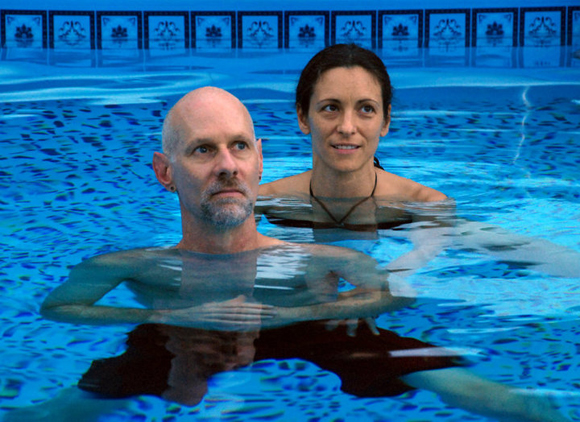 All in all, it was a great party. I had a lot of fun and took a lot of pictures, only some of which are shown here. Unfortunately, I forgot to have someone snap a few of me! I looked GOOOOOOOOD.
Anyway, thanks for dropping by blogstalkers. I hope you got a feel for how awesome this party was. Good job Jenni! Congratulations Morgan and Ben!
-Adam