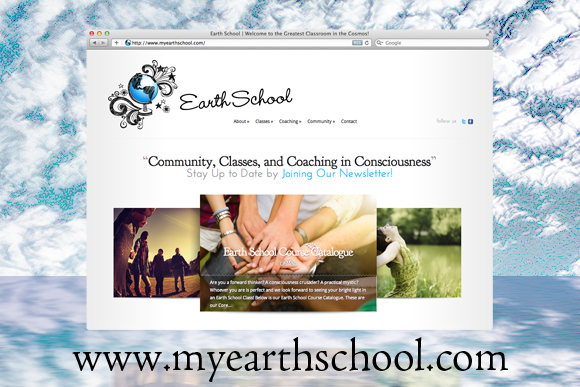 I would like to introduce everyone to the Earth School, the greatest classroom in the cosmos! Also, it's the latest website I helped design!
At Earth School, Julie and Jessica (two FABULOUS life coaches), believe everything in your Earth experience to be a vehicle for our transformation. They seek to WAKE YOU UP, to express your unique gifts and talents, and to become masters of inner-action, transformation, creativity and LOVE. Our tribe dares to live life from this space of radical evolutionary awareness.
That doesn't mean it's easy. That's why they're here, and that's what this website is for!
Earth School's Mission is to support your chosen curriculum to WAKE UP, and to provide coaching, classes, and community to empower and inspire you to be the best YOU and get the best out of your time on Earth!
Check it out, blogstalkers! Thanks for dropping by!
-Adam