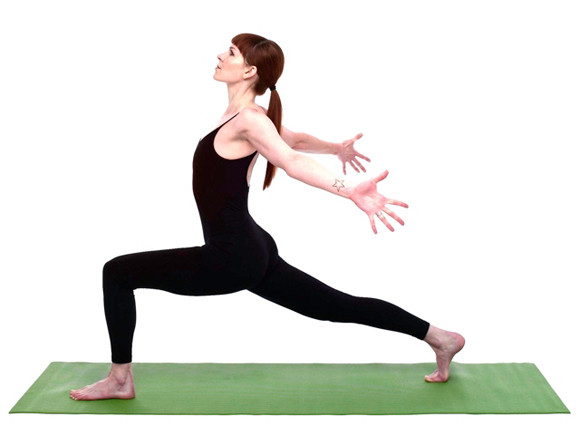 If you like yoga, then you probably don't mind all the entries lately about Sadie Nardini and her yoga awesomeness. If you despise yoga, you should move on, my friend, because this entry is all about it.
I am proud to announce Sadie's CORE STRENGTH POSE LIBRARY!
I've been wanting to add this to her site since day one, but unfortunately at the time it was for Sadie's teacher training students only. Well, now it's available to EVERYONE! YAY! You can see very nearly all of Sadie's poses, including those she created herself like "Charlie's Angels Mudra." You also get in-depth tips and explanations from Sadie herself.
That's it for this entry. You haven't heard the last of Sadie, though. Jenni and I are flying out to New York tomorrow for a week of shooting Sadie so she can get her own television show. Can't wait!
Thanks for stopping by, blogstalkers.
-Adam