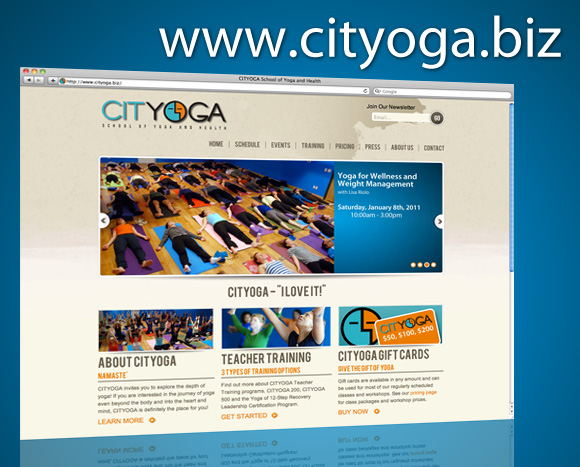 The first big project for me as I started doing Seegull Media full time was the new CITYOGA website. We launched it a few days before the new year, which to me (and the lovely ladies who own and operate CITYOGA), was the perfect time. There's no better way to start off a new year than with a fantastic new website.
The best part of the CITYOGA site is that it incorporates Healcode widgets. Most yoga studios use a company called Mind Body Online to manage their schedule, teachers, workshops, clients, etc. Before Healcode, you would always be taken away from the main website to the Mind Body site. With Healcode widgets, you stay on the CITYOGA site and the widgets populate the page with the Mind Body information. It's pretty awesome, so if any yoga studios out there are reading this and you want Healcode to be incorporated into your own site, I'm your man.
Working with CITYOGA has been a pleasure. Nikki Myers, the owner, and her daughter Mysh, are Jenni's and my new best friends. Can't wait to eat lunch with them this weekend! A big THANKS to them for all that they do, and for bringing yoga to Indianapolis.
Thanks for dropping by, blogstalkers. Now go stalk the CITYOGA SITE!
-Adam