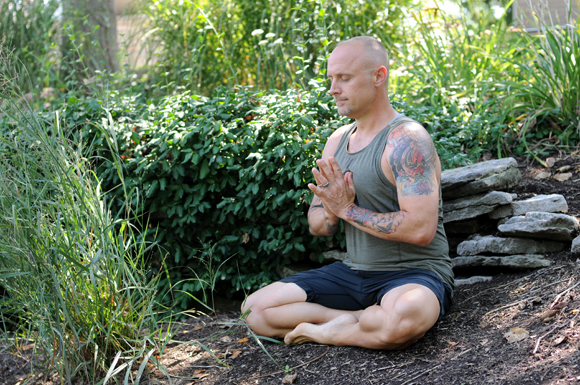 Part yoga teacher, part personal trainer, part life coach – this is what you get when you study and train with Chris Roche. Chris takes an integrated approach to his work, which includes physical practices, such as exercise, yoga, nutrition, and self-care techniques to help achieve physical fitness.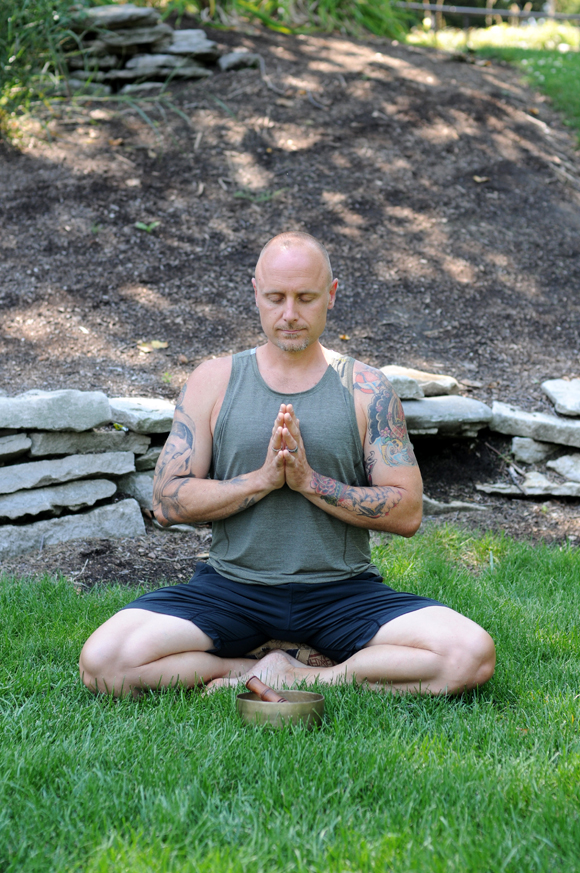 Chris also includes mental and emotional techniques, such as meditation, self exploration assignments, and wellness counseling to help cultivate mental and emotional well-being. Additionally, Chris encourages and guides students to cultivate a spiritual practice that is oriented towards the ultimate "goal", which is wholeness.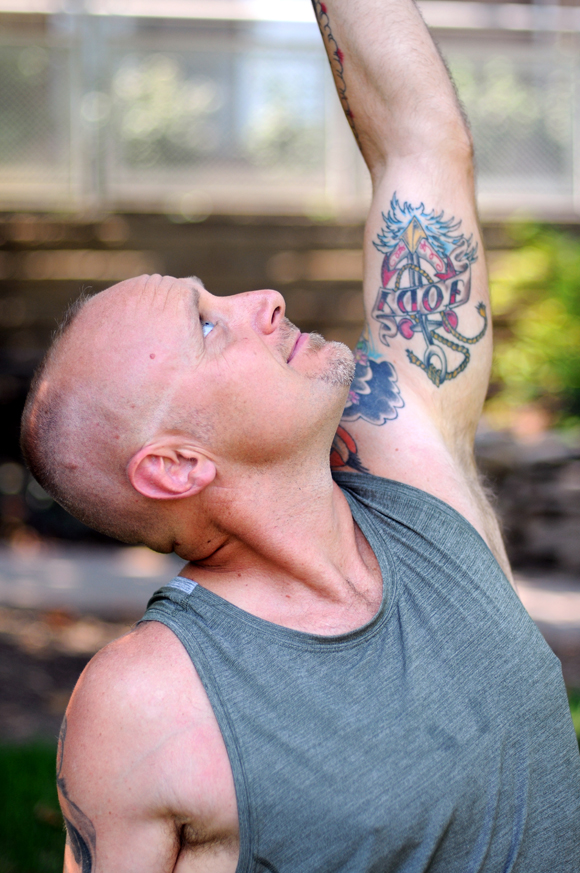 I had the absolute pleasure of shooting some photography of Chris this past Friday on the Canal in downtown Indianapolis. It was so much fun, and despite Chris being a little nervous at first, he's a natural. I just love his presence and personality.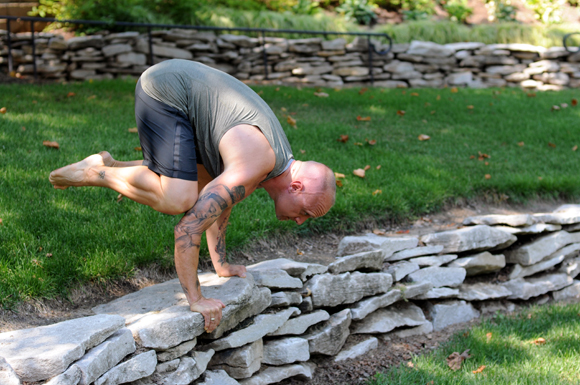 Chris's style of coaching and teaching is built on strength and stillness which creates a balanced approach to becoming a healthy and whole human being. Chris teaches his students the foundations for embracing a quality life while still living a "normal" life. His way is a lifestyle, not a short term fix or instant gratification. This is a disciplined path for those interested and willing to choose a different way of experiencing life than what most modern humans are living.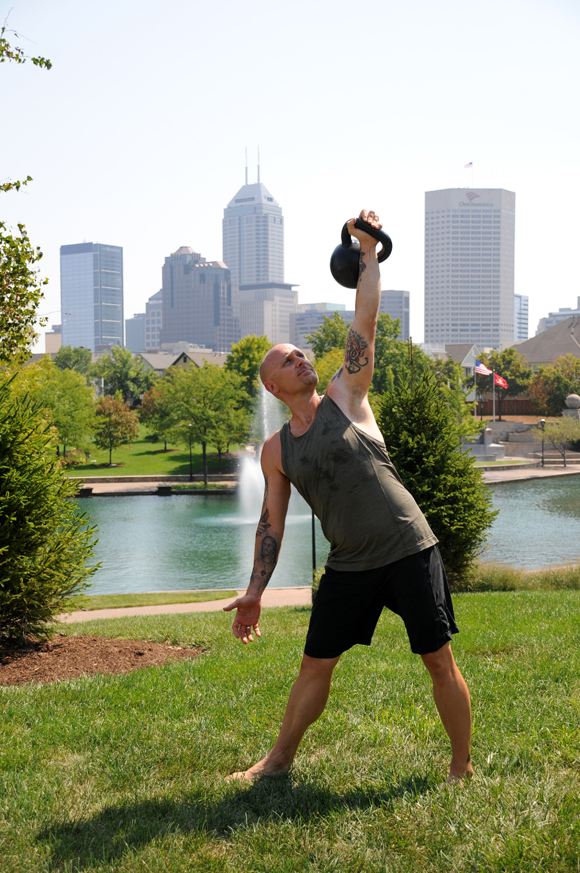 Pretty much, Chris is a badass. That's a 53 lb. kettlebell he has lifted above his head. Not to mention that he also carried around pretty much the entire canal.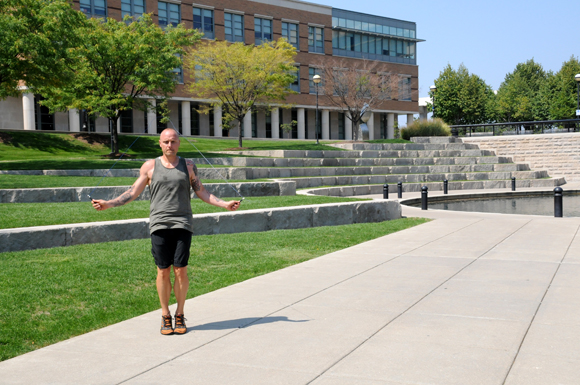 With over 18 years of experience as a personal trainer, coach, group fitness instructor, yoga teacher, meditation guide and workshop presenter, Chris has held certifications that range from CrossFit Level I, Russian Kettlebell Challenge Level I, Yoga Alliance, and much more.  He also has a degree in Exercise Science and advanced study and instruction in meditation and the contemplative arts.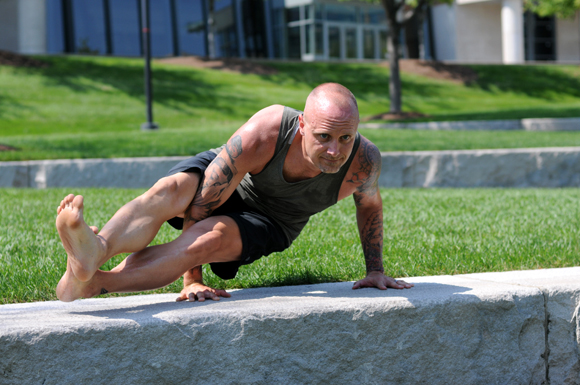 Currently, Chris owns and operates PR Fitness, a garage-style gym located in Brownsburg Indiana. He is also the founder and creator of "Bridging the Wellness Gap", a holistic 12-week lifestyle transformation program that focuses on health, fitness, and well-being.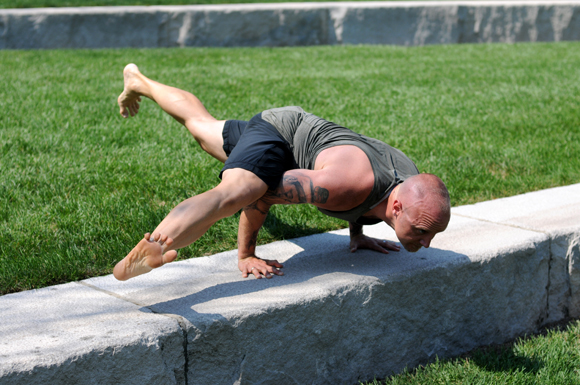 To date, Chris has logged over 10,000 hours of class instruction and taught yoga and fitness to thousands of students ranging from beginners to advanced practitioners; from stay at home parents to Hollywood super-stars. He is also a veteran with 8 years service in the US Coast Guard and a member of Kingsway Christian Church.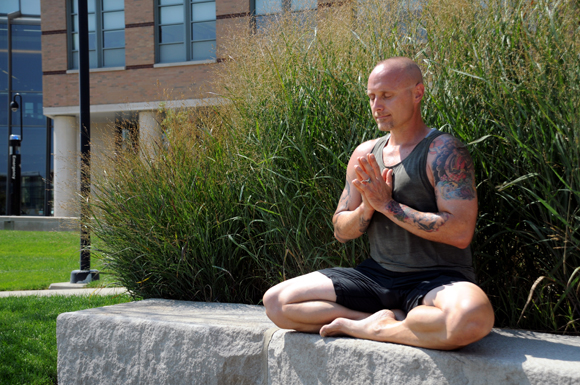 Personally, I love taking Chris's yoga classes at CITYOGA. His classes at CITYOGA are Tuesday's 5:45-7:00pm and Saturday's 8:00-9:30am. He also teaches a yoga class at PR Fitness Thursday 6:45-7:45pm.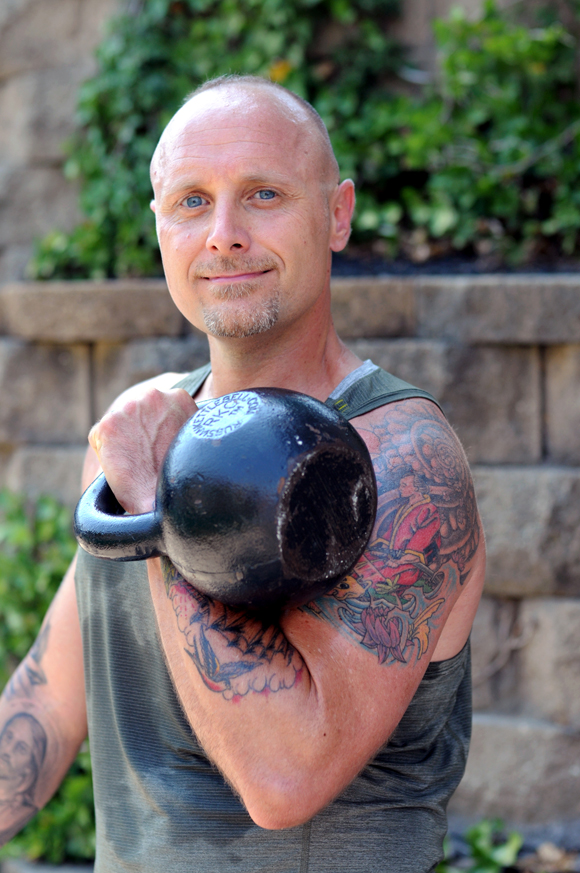 There's that kettlebell again. Love it alongside his awesome tattoos.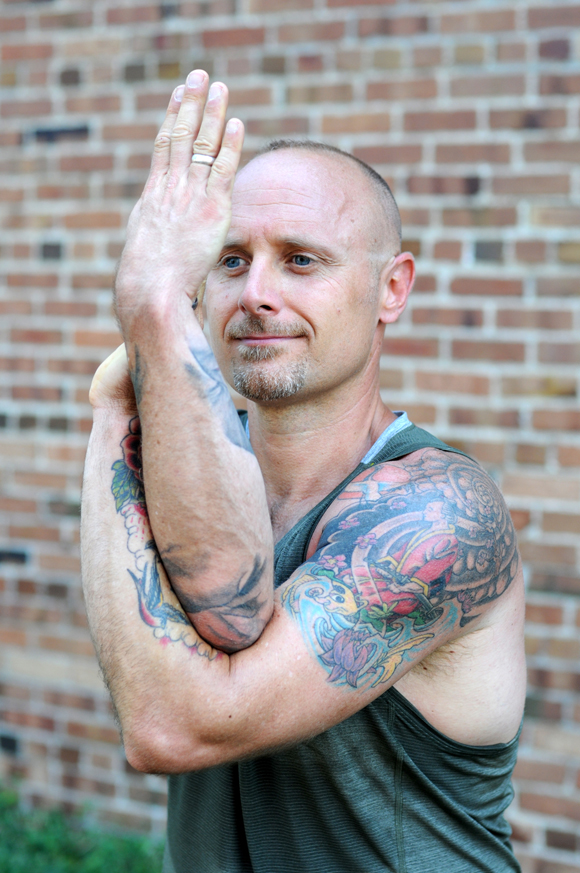 If you're interested in taking a class with Chris that's more than yoga, he also teaches Strength and Wellness classes at PR Fitness PR Fitness Monday's 5:30-6:30 + 6:30-7:30pm, Wednesday's 5:30-6:30pm, and Thursday 5:30-6:30pm.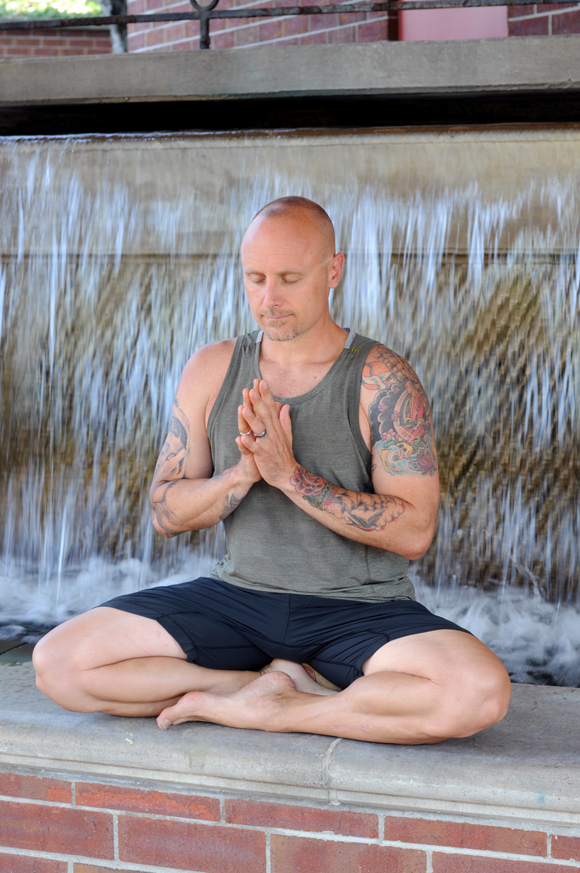 Love the way this shot turned out with the water behind Chris.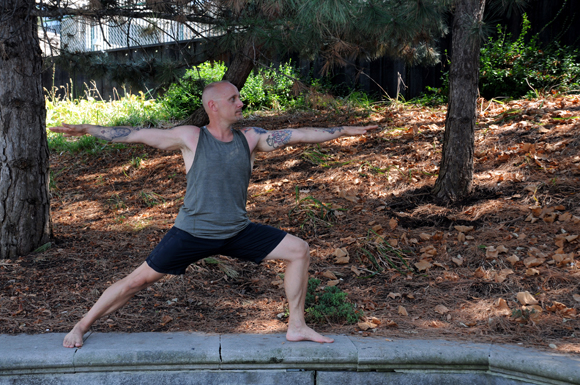 It seems that no matter where I put him or what pose I had him do, Chris seamlessly blended in with the world around him.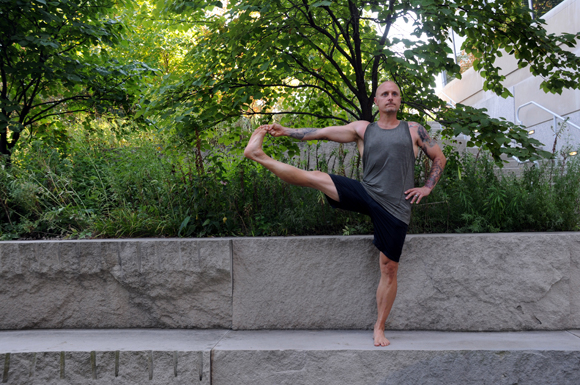 I loved this pose especially. It sort of reminds me of a Russian dancer.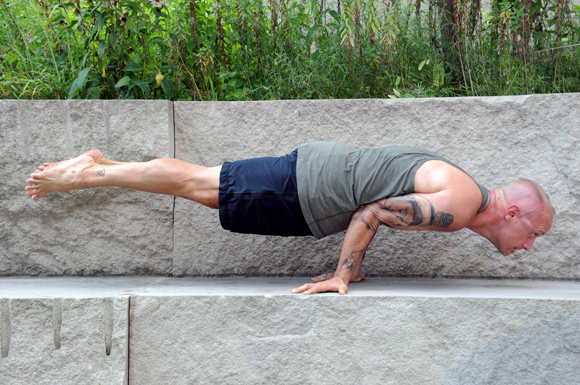 And here you can see the intense focus on Chris's face. This pose looks incredibly difficult to me. In fact, I tried it afterwards and couldn't even come close. it's all core strength.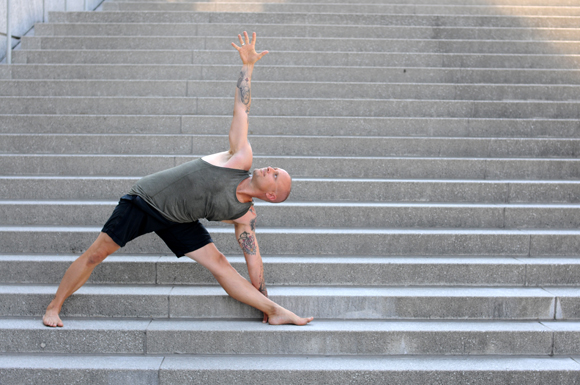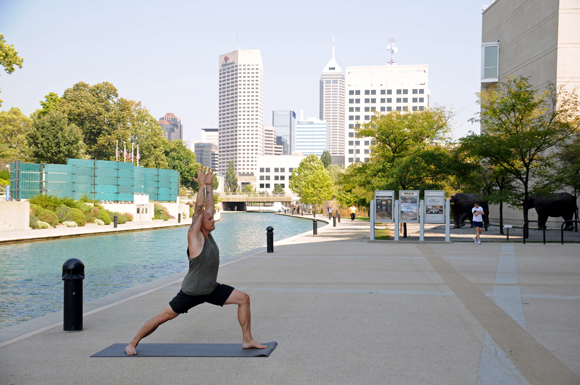 Those who study with Chris are forging a life of balance and a life of optimal health, fitness, and well-being. What you get from him are the life skills, fitness tools, wellness techniques and spiritual underpinnings necessary to create a life of fun, fitness, and fulfillment.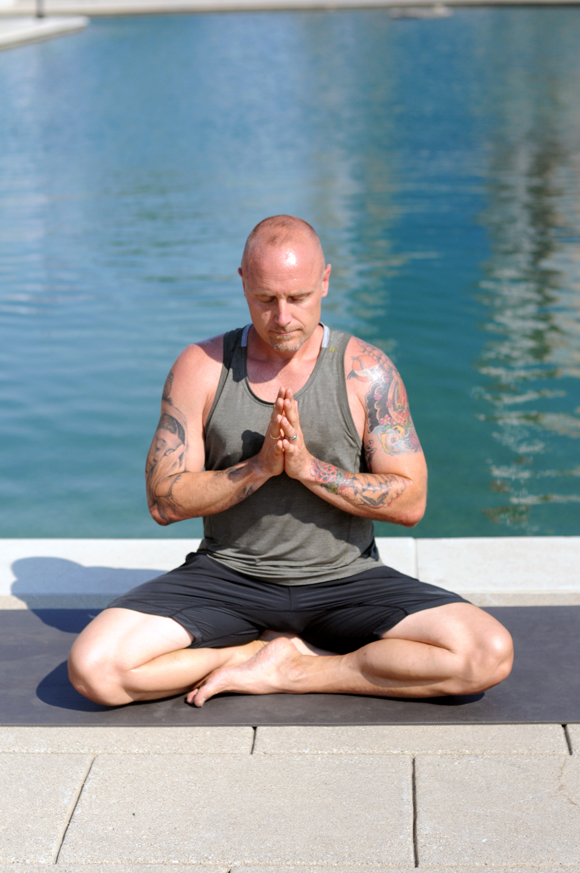 Whether you are a beginner on the path of wellness, a veteran who is stuck in a fitness rut, or if you are facing a life-style related health crisis, Chris can help you. All you need is the commitment, the inner fire and the desire to change your life along with your willingness to "trust the process."
Thanks for checking out Chris's yoga photography and learning a bit about him in the process, blogstalkers. If you or anyone yo know is interested in having some photos done of your own, feel free to contact me anytime!
-Adam