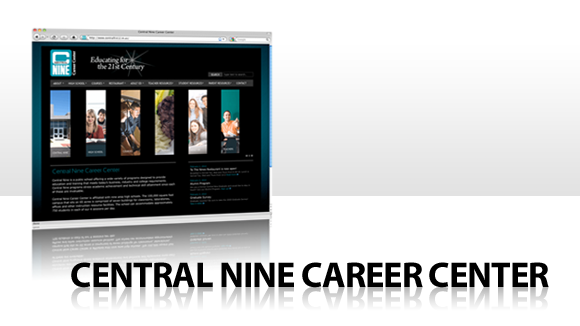 Well, it took nearly a month to complete and it put everything else on hold, but I am proud to announce that THE CENTRAL NINE CAREER CENTER WEBSITE IS COMPLETE!!!!! This is the first major non-flash website I have made (with the exception of the Seegull Media site). I think I did a pretty good job.
The website has over 70 unique pages and includes many stylized javascript codes for flashiness. It is Search Engine Optimized and it also has a functional search bar! Please take a look at it and let me know what you think.
The Central Nine Site serves as a great example to other businesses, school corporations and organizations as to the quality of work Seegull Media is capable of. Want your site to look as good as this? Contact me today!
Thanks for blogstalking!
-Adam