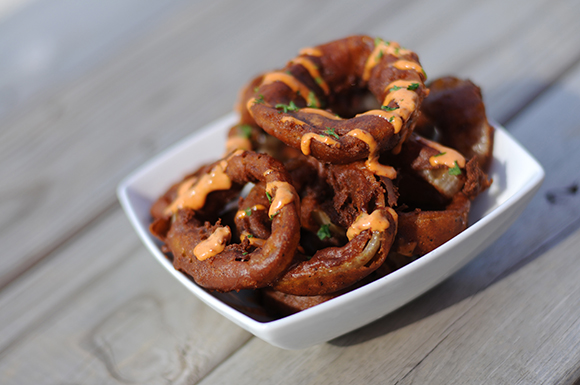 My wife Jenni and I recently met some friends over at B's Po Boy in historic Fountain Square, Indianapolis. B's Po Boy is considered to be Indy's only authentic Po Boys place. They give you the flavor of N'Awlins right here in Indianapolis. Every dish is made fresh to order, including these beer battered onion rings with remoulade that we started our meal with.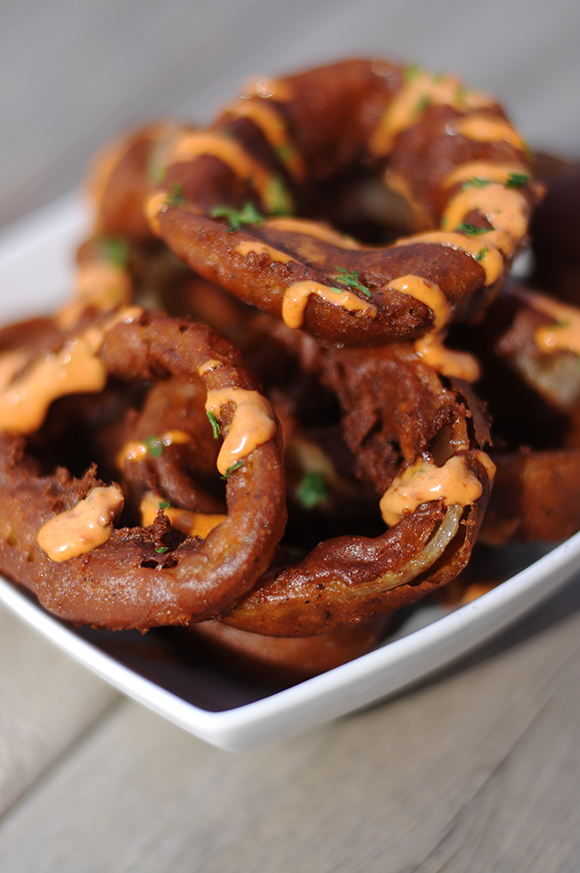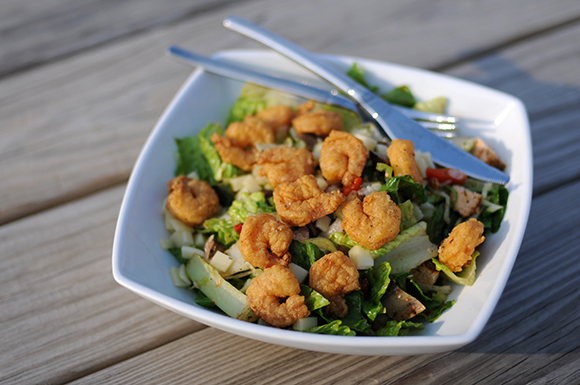 B's has a large selection of sandwiches, gumbo, beans, salads and a unique selection of beers. Our friend Brigitte ordered this amazing salad. The shrimp look so good!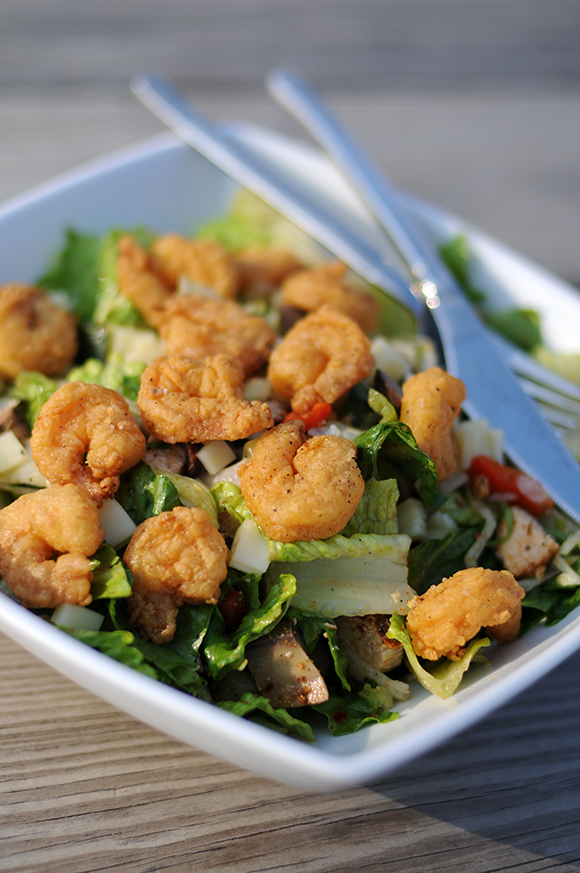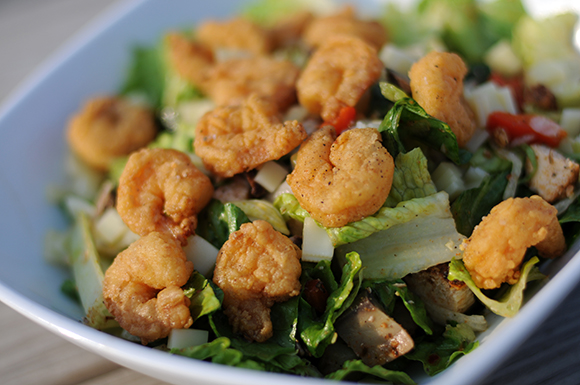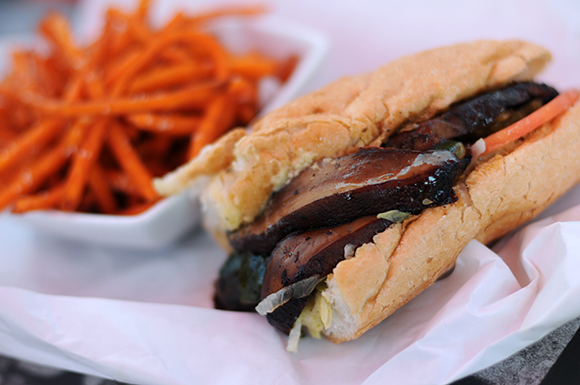 Jenni ordered the Vegetarian Po Boy with a side of Sweet Potato Fries.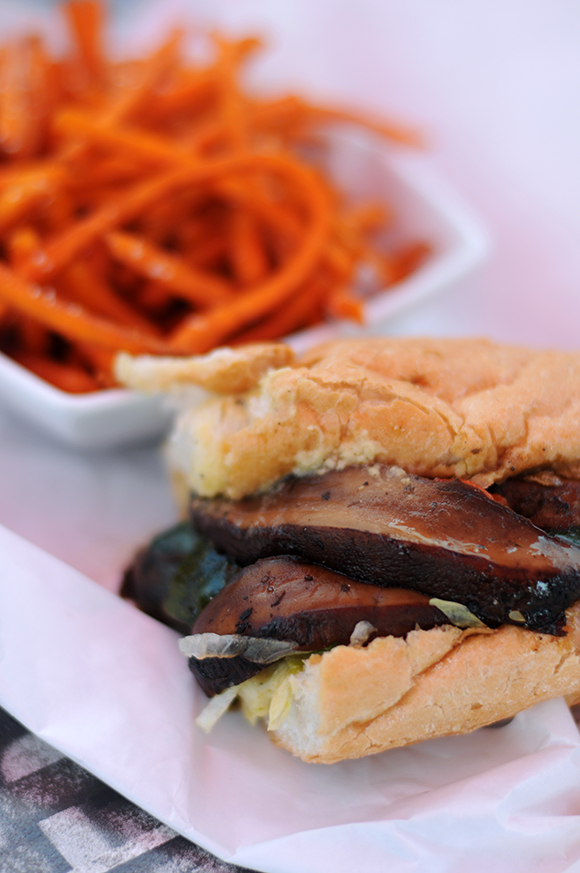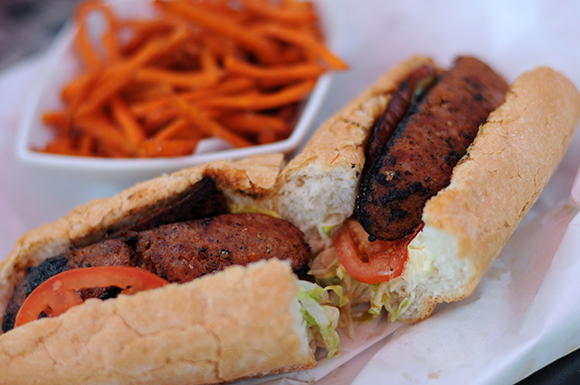 I, on the other hand, ordered the Andouille Sausage Po Boy. Seriously, I could eat this every day. The bread is baked fresh daily and the sausage has the perfect amount of spice.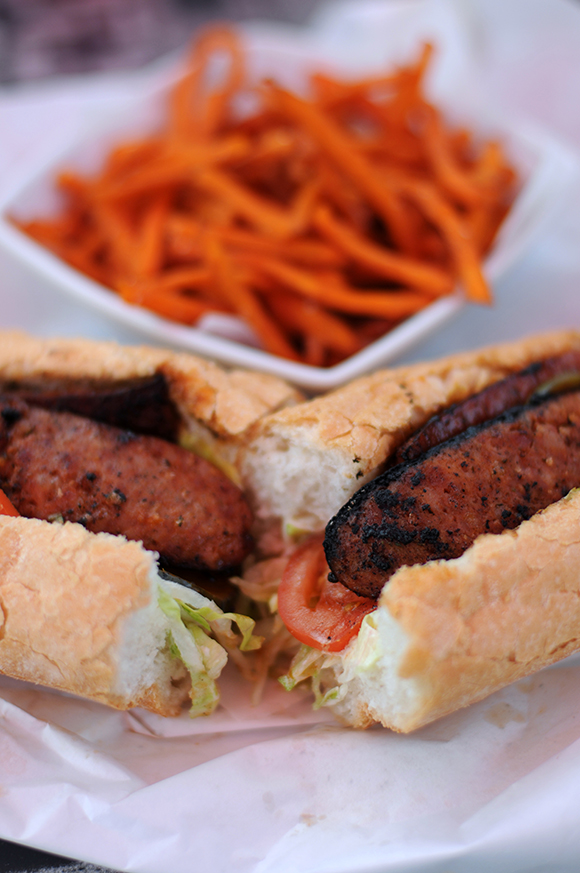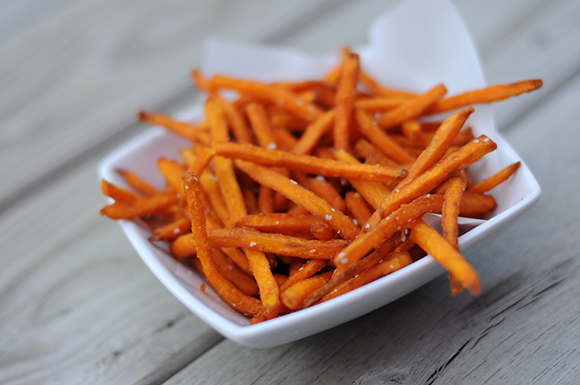 The Sweet Potato fries alone are reason enough to go!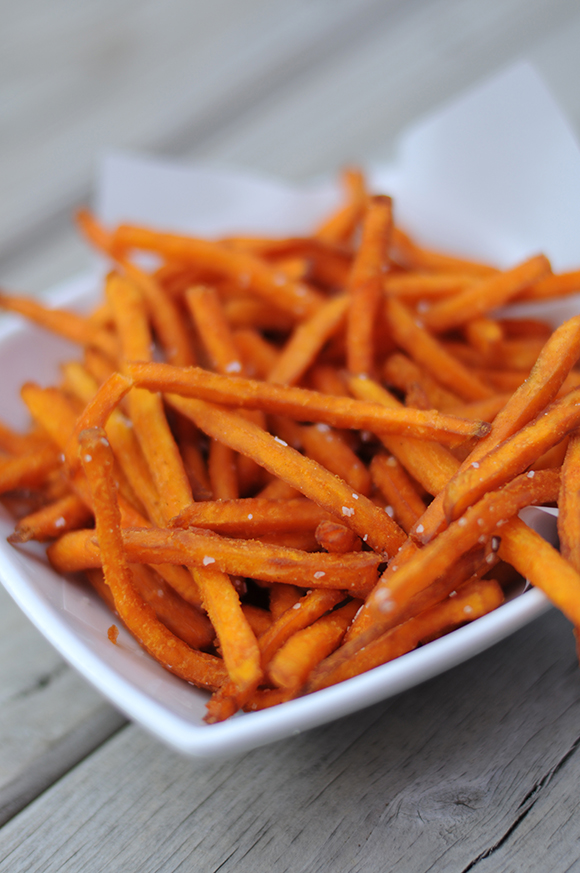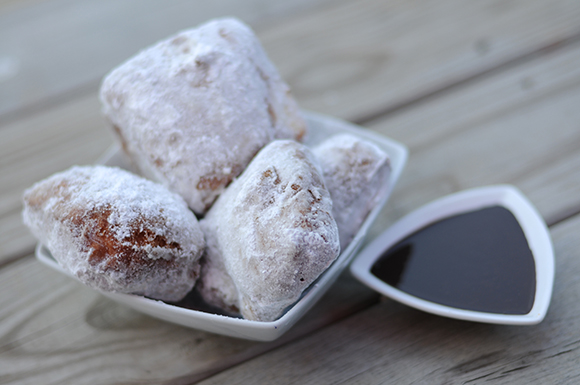 Definitely bring friends and split an order of beignets. The only beignets in the world that I have liked better than these are the famous beignets at Cafe du Monde in the New Orleans French Quarter. The fact that these are right up there with those says a lot.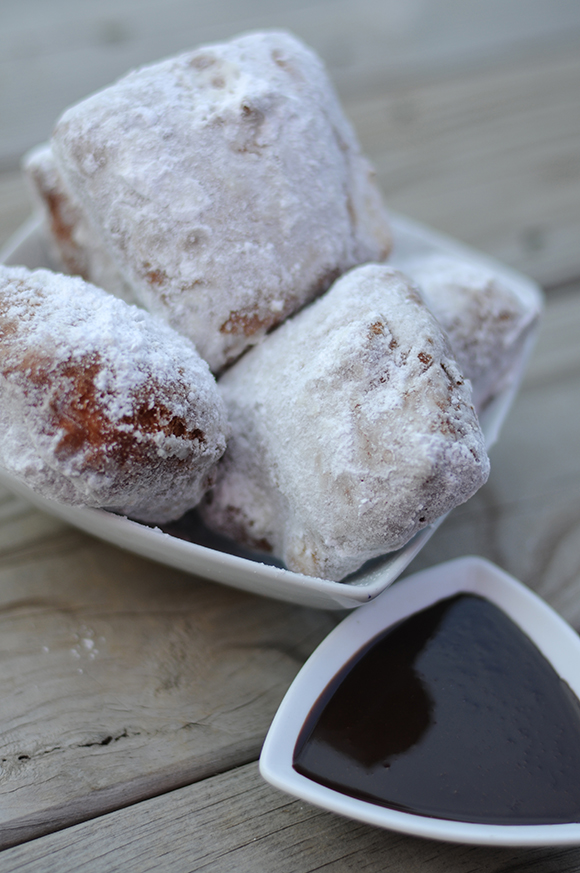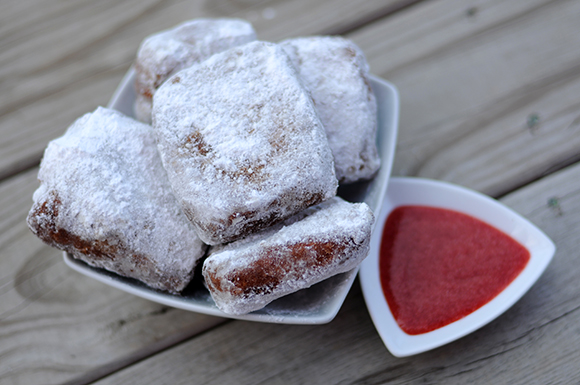 Two different sauces to choose from, chocolate or strawberry.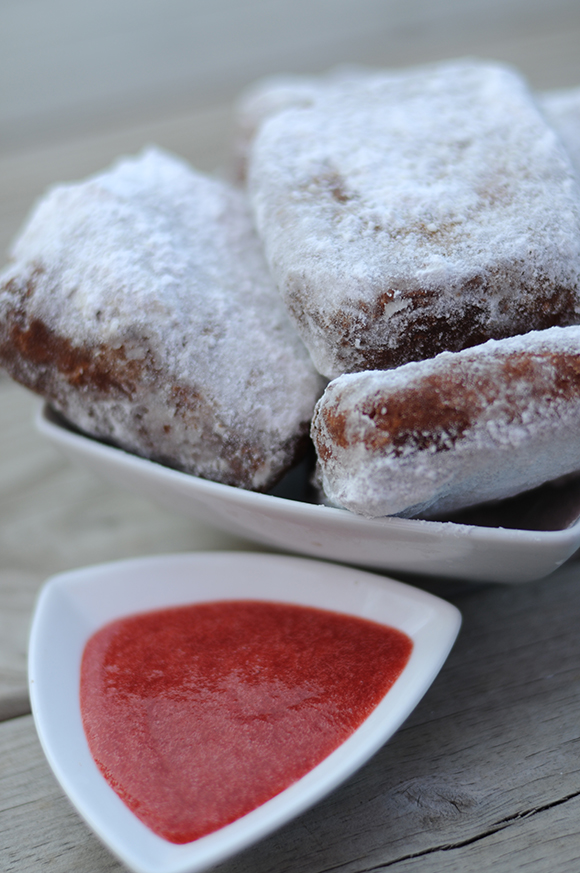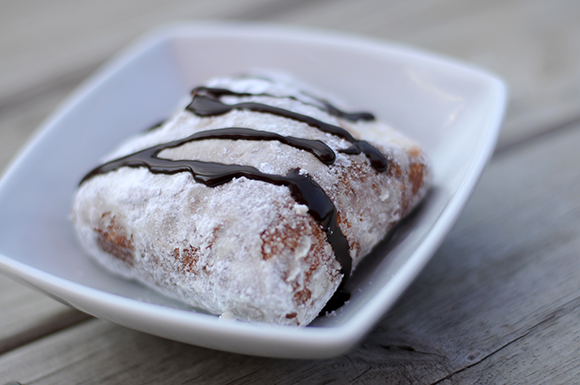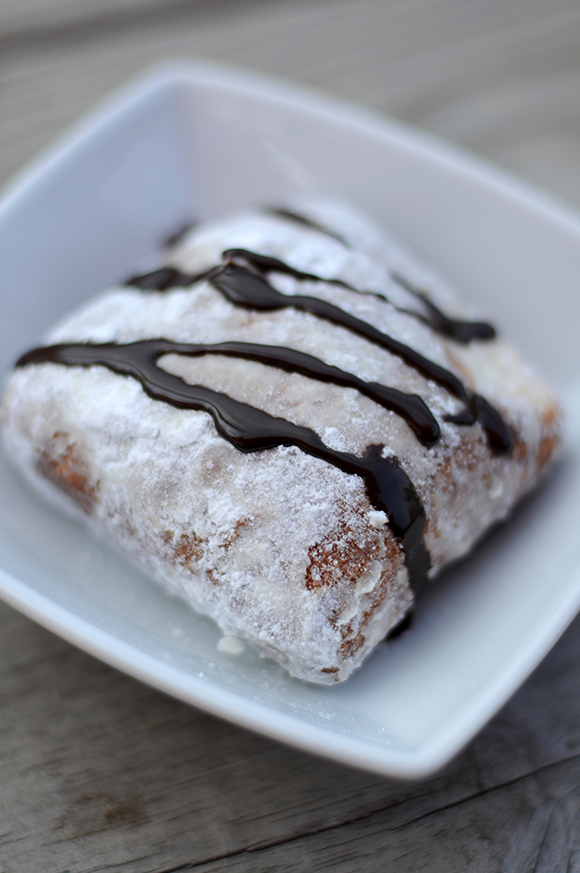 An absolutely incredible experience, blogstalkers! The next time you feel like Cajun grab some friends and head over to B's Po Boy. It's especially awesome when the weather is nice. In addition to their outdoor cafe, they have two bocce ball courts, so enjoy some great food and play a game or two!
-Adam