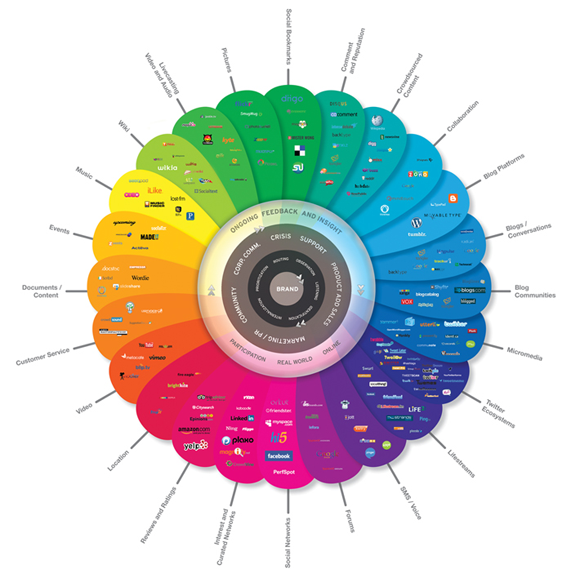 The social media landscape is vast and confusing, as illustrated in the diagram above. There are websites and services out there for practically anything. This boundless social sphere is difficult to understand, let alone navigate and use to your advantage. Luckily for me (and you), I just attended a two-day conference in Chicago all about how to align your brand through social media. If you have the proper understanding, you can utilize the various social media tools and outlets to maximize your brand exposure, gain SEO ranking, increase traffic to your site and better communicate with your customers. The following CMO's Guide to the Social Landscape is one of the best tools I gained from the conference: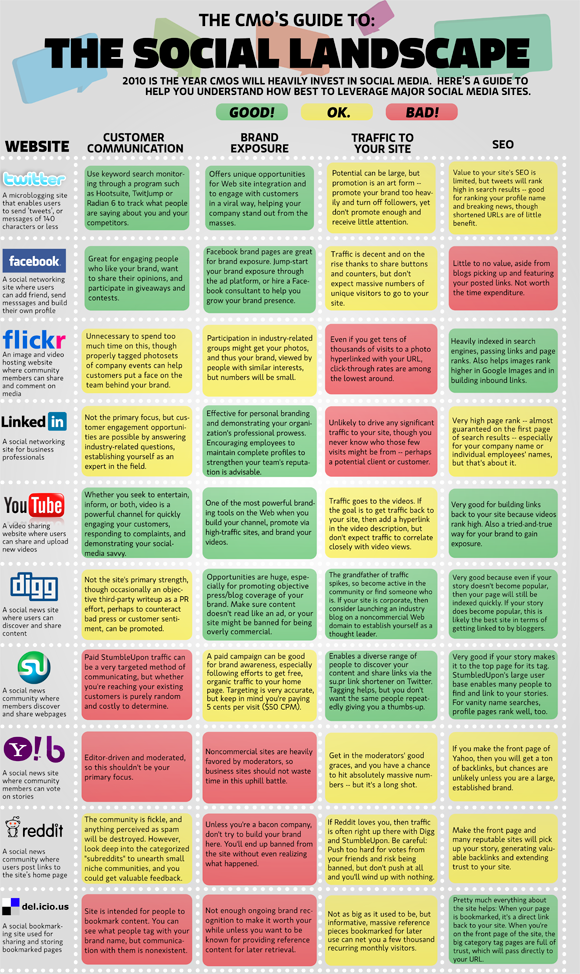 This guide provides a road map even a simpleton can understand. Green is good. Red is bad. For instance, what is twitter good for? Customer Communication and Brand Exposure. Is YouTube good for SEO? Yes! Will Flickr increase traffic to your site? Probably not. Whatever your end goal is, whether it be search engine optimization or brand exposure, this guide serves as a map on what social media outlets will help you reach your goal.
Personally, my current goal is to optimize Seegull Media for Search Engine Optimization (SEO). Looking at this guide you can see what I'll be focusing on in the next few days. Don't worry, I'll keep you posted.
Thanks for blogstalking!
-Adam