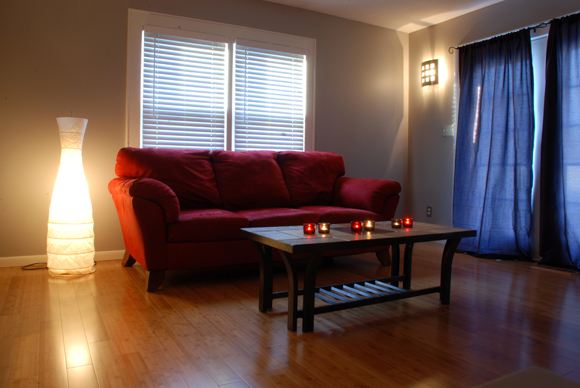 Where has Adam been? Why hasn't he been updating? Well, it's because I've been super busy tearing out carpet and installing bamboo floors in my living room! What started out as painting one wall a day, turned into painting the entire room in one weekend, which then in turn turned into tearing out the carpet and putting in new floors. It took almost two weeks, but the result is beautiful. It is now the best room in the house.
Jen chose a complimentary purple for the curtains to go with the new bamboo floors and grey walls. I like her choice.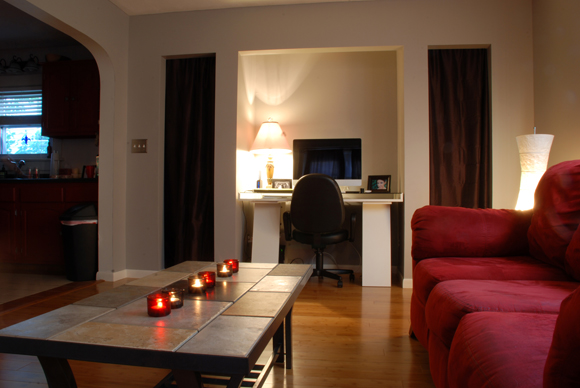 I even moved my computer into the alcove, which seems as though it were built to fit my desk perfectly. If you're ever wondering where all the magic of Seegull Media happens, it happens right here. I hope you enjoy seeing these pictures as much as I enjoy the room itself (although I'm not sure if that's possible).
Thanks for blogstalking, everyone!
-Adam