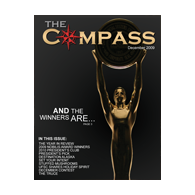 December Compass 2009
This is the twelfth issue of a monthly magazine produced for an estate and financial planning company. This issue is important because it marks the comletion of an entire years worth of magazines for the company. Woo! One whole year down! Hopefully more years to come.
For more information about this magazine, Contact Adam.