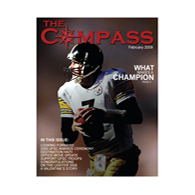 February Compass 2009
This is the second issue of a monthly magazine produced for an estate and financial planning company. As you can see, with each issue of The Compass we use a different color scheme and try to keep a consistent theme that ties in with the month it represents.
For more information about this magazine, Contact Adam.